The Health Benefits of Boating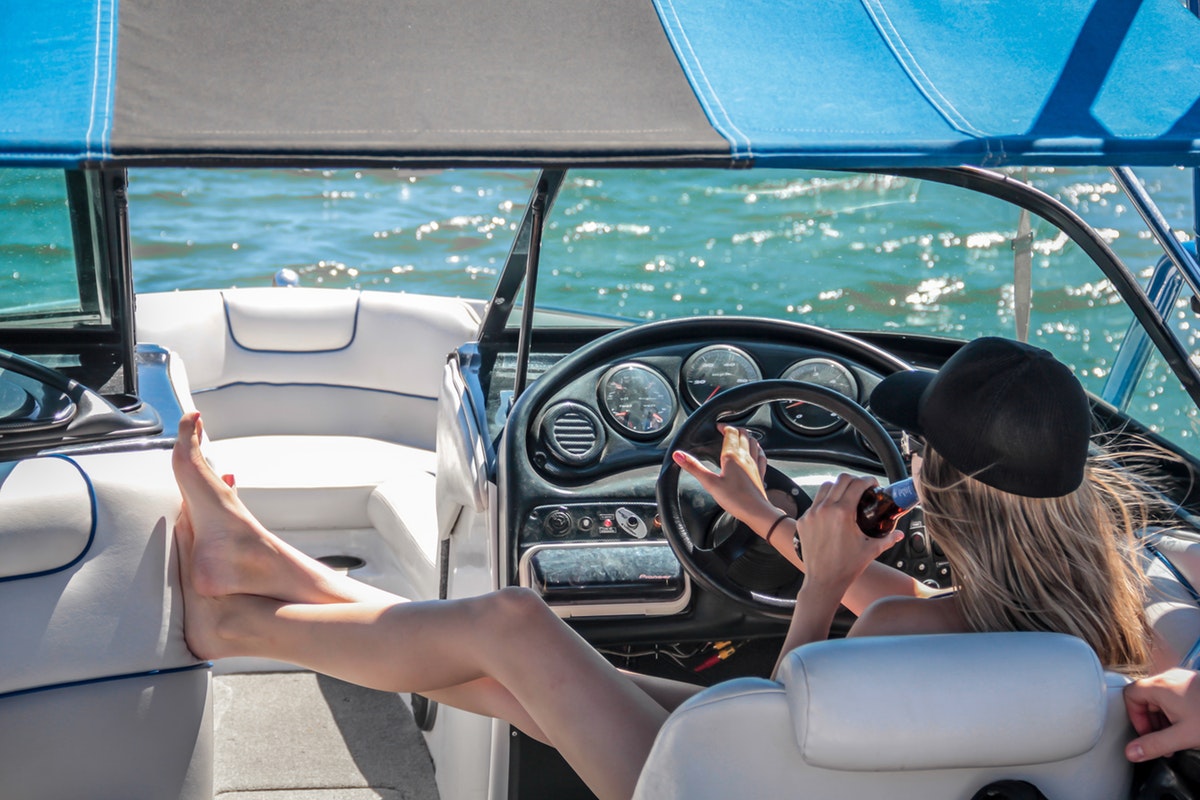 Many boaters say that the days they spend out on the water are their favorite days of the week. They have a chance to feel the fresh air as they cruise through the river or bay, spend time with their loved ones on a hot afternoon, or simply just relax under the blue skies. Boating experiences offer endless adventure and enjoyment in the great outdoors. At Velocity Power Boats, we sell and repair power boats in Sanford, FL, and we love to exchange great stories with our fellow boating community. We encourage everyone to experience all that power boating has to offer. In fact, there are many health benefits to spending their days cruising on their boats.
Decreases Stress
Spending time on the water is sure to have many health benefits. One of the most common reasons our boaters love to spend time on their boats is to relax and enjoy the beauty of Mother Nature. In fact, the sound of the water actually increased blood flow to the brain and helps engage relaxation. This causes a dip in your stress hormones and promotes overall wellness. Clearing your mind and alleviating stress has never been so easy.
Promotes Mental Health
In addition to alleviating your stress, boating can also promote a more positive overall mental state. When you are constantly going from place to place during the week and working the daily grind to provide for your home and family, you can easily burn out. Fatigue from stress overload and constant attention to tasks can have detrimental health effects, like memory problems, anxiety, poor judgment, and even depression. In order to avoid feeling exhausted and constantly on-the-go, boating provides the perfect getaway to unplug. Enjoying the serene presence of water and blue skies can instantly make you forget about all of life's tougher times. There are less distractions and less stimulation, and this allows you to focus on restoring your mental health and connecting with yourself.
Builds Relationships
Many of our boaters love to share their boating experiences with their loved ones. Friends and family typically line up in anticipation for a day out on the water. This promotes positive relationships and creates family memories that can last a lot longer than the day itself. By sharing these positive experiences with your friends and family, you can encourage skills like teamwork and increase social behavior. This will also help to build empathy and compassion, because when you are working together to have a successful day out on the water, you are making it easy to build connections and conversation with your loved ones.
Water creates a sense of awe and wonder, and it's not surprising that it also creates happier, healthier, stronger families. The many benefits of boating should make you consider buying or renting a power boat for a day on the water with your family. You'll likely notice the difference in your mental health right away. Contact the premiere service for power boats in Sanford, FL today to hear about how you can start making unforgettable boating memories with your friends and family today.