How You Can Boost Your Health by Boating on the Ocean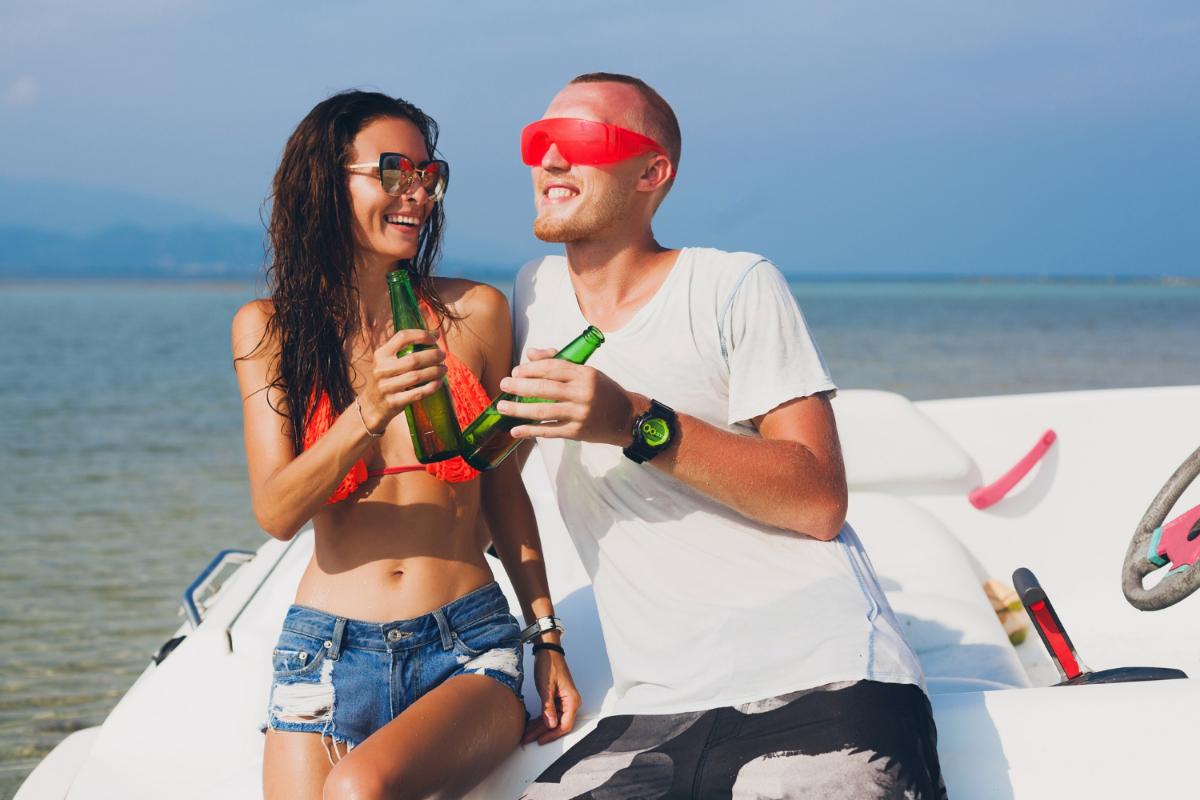 Do you feel refreshed after spending the day out on the ocean? Whether you are snorkeling, lying on the beach, listening to the waves, boating, or doing water sports, you likely feel as though it was a day well spent after you return from the water. Boat owners have this luxury every day of their lives, especially those that have their power boats in Sanford, FL. There are many reasons why being near the water is a day well spent, but perhaps one of the best reasons is because it is actually proven to boost your health. There are a few ways you can boost your health by spending the day boating out on the ocean.
Connecting with Nature Grounds You
When you spend your time in nature, you will likely feel more grounded when you return to the hustle and bustle of everyday life. Natural elements, like fresh air and salty water, can actually have healing properties that enable you to feel refreshed and rejuvenated. For this reason, many people vacation to the beach or ocean each year in order to feel refreshed when they return home.
Exploring New Places is Thrilling
Does adventure give you a rush of excitement and adrenaline? Power boats in Sanford, FL allow you to experience a thrilling ride through the water each and every day. When you are boating, you are adventuring through unchartered waters and the unknown, which can give you a rush. This release of chemicals can make you feel happy, which can boost both your mood and spirit.
Fresh Air Relieves Stress
Take a deep breath in the fresh ocean air and you'll instantly feel less stressed. To get away from the stressors that can inhibit everyday life, you can enjoy spending your time on the water and escaping. Fresh air will allow to breathe deeper and to relax, which will in turn relieve your stress and anxiety. This will give your mental health a much needed boost.
Sunshine Boosts Energy
When you are out on the ocean, you are also likely soaking up some of that Florida sunshine. This sunshine gives you some much needed vitamin C that will help boost your energy and your mood. You'll notice that after you spend some time in the sun, you feel much more reenergized and refreshed. Boating can provide you with the ability to have ultimate sun exposure as it is reflected off the ocean.
These are just a few of the ways you can boost your health when you spend time boating on the ocean. The ocean is full of endless possibilities for recreation and overall wellbeing, which makes the investment in power boats in Sanford, FL well worth it. Contact us to hear about our boating selection today.