Popular Boating Waterways near Sanford, FL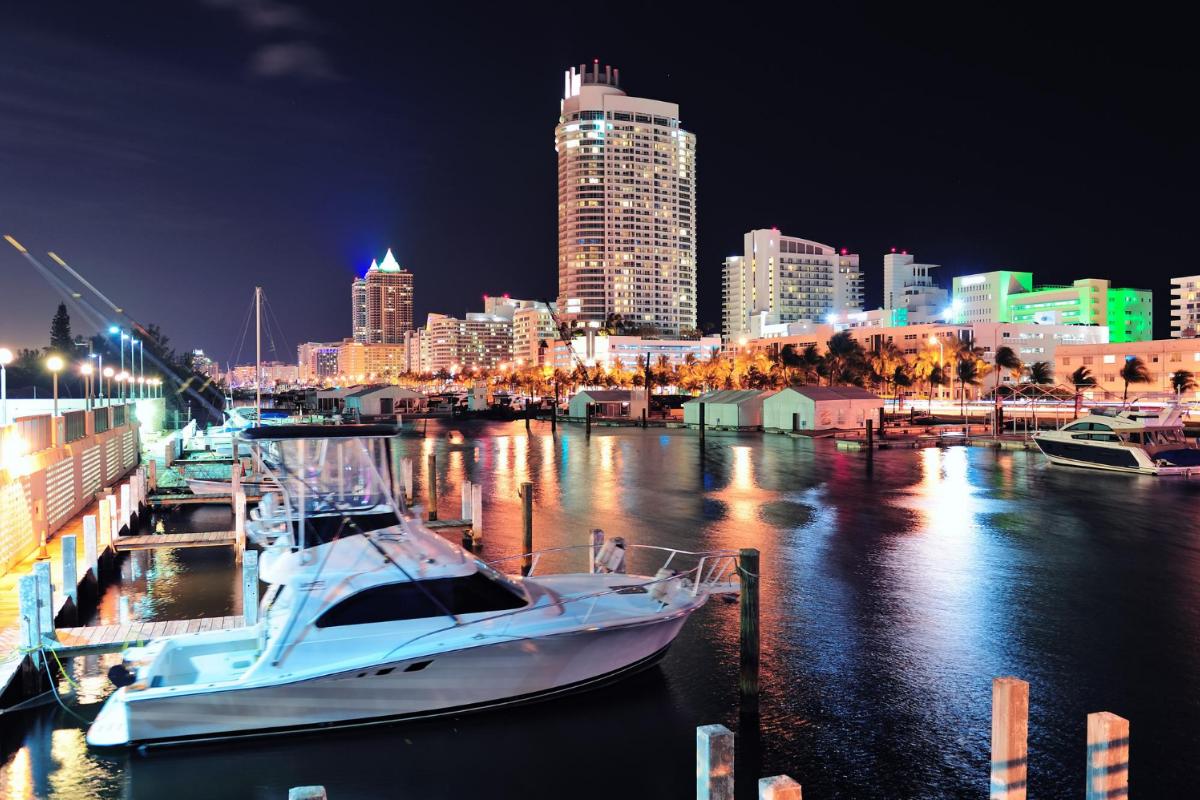 Boating is a great way to spend a day on the water while relieving stress and letting the responsibilities of everyday life fade to the background. It's also a great way to make precious memories with family. With our power boats in Sanford, FL, you can live this lifestyle every single day. In Florida, many people make boating a hobby or even a sport. Those who enjoy boating in central Florida have many different waterways to choose from. These are some popular boating waterways near Sanford, Florida.
Lake Monroe
The city of Sanford, FL is located right on Lake Monroe, which makes it a popular place to spend the entire day with the family out on the water. It is popular for recreational boating, and even offers pontoon and other water vehicle rentals. When you take your power boat into Lake Monroe, you will be able to enjoy the water without having to go far. Because this is located right in the heart of Sanford, it is incredibly convenient to even just spend a few hours outside.
Lake Mary
This popular lake is only 5 miles away from the city of Sanford. This lake is especially popular for power boat and water ski enthusiasts, because it has no motor size limits. Lake Mary's recreational area also has picnic tables, BBQ grills, and restrooms. It also has two paved boating ramps located in the parking area to make it easy to put your boat in the water. This popular lake is full of boaters on nice sunny weekends in central Florida.
Atlantic Ocean
One of the hottest spots to take your power boat is to the ocean. The Atlantic Ocean is less than 35 miles outside of the city of Sanford, making it a quick day trip for you and your family. Taking your boat out of the ocean gives you an entirely different experience than the nearby lakes. You will be able to go deep sea fishing and also truly escape. Watch the shoreline disappear as you head farther into the ocean for exploring. The Atlantic Ocean also offers many beaches you can stop at to enjoy a picnic on the sand.
These are just three of the popular boating destinations near Sanford, Florida. When you live in Florida, the options are truly endless for boaters. Spending the day on the water is a great way to make everlasting memories with your family and friends. When you purchase one of our quality power boats in Sanford, FL, you will notice how your life drastically improves. Contact us today if you are ready to join the boating lifestyle and enjoy the beautiful Florida waterways.