7 Reasons You Should Own a Boat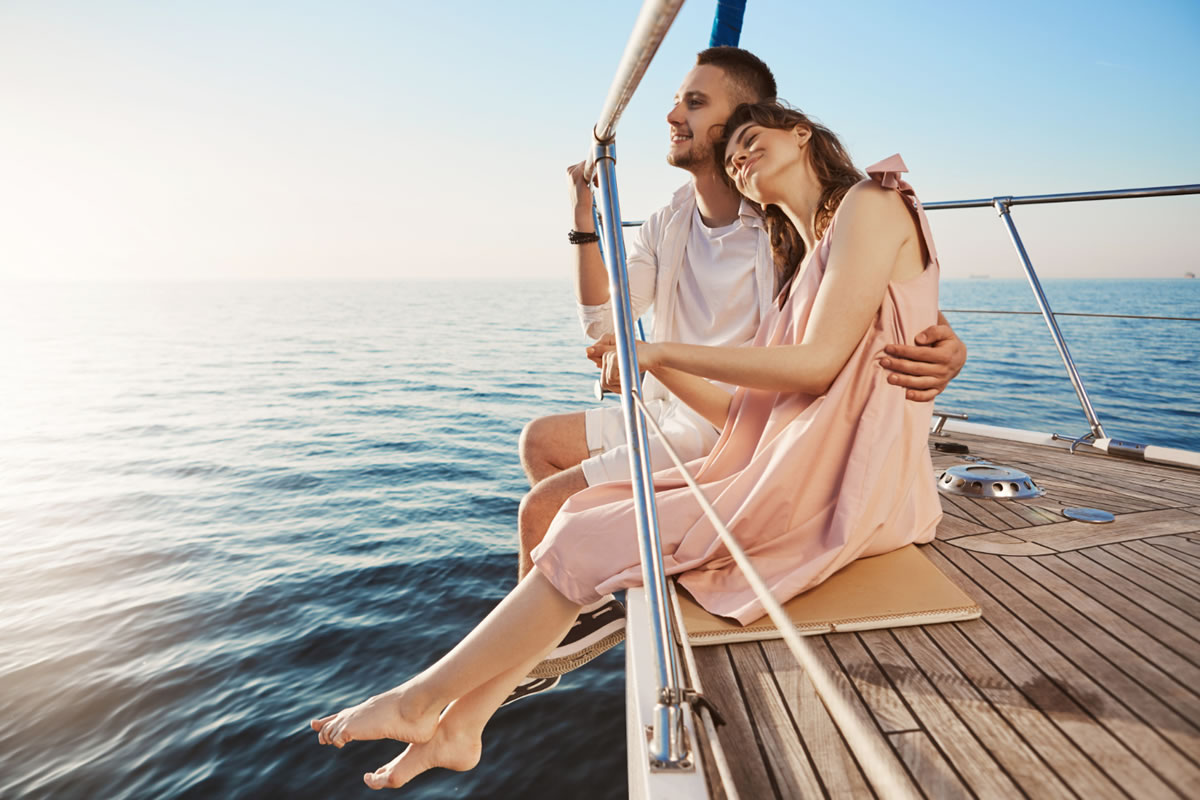 Whether a giant yacht bobbing peacefully in the marina or a kayak transported on the top of your car, there is something special about owning a boat. Our experts on power boats in Sanford, FL, offer the following reasons you should purchase a boat.
Boating decreases stress
Day-to-day life can become very stressful.People are constantly bombarded by phone calls, texts, emails, and electronic devices that compete for their attention. As a result, our minds often need a break from the technology and noise around us daily. However, the human brain is wired to react positively to water, and being near it can increase our innovation, connect, calm, and even heal us. Boat ownership allows you to slow your pace become more connected with nature, and let go of daily stresses.
Boating is an excellent source of physical activity.
People must master new skills to operate a boat safely. Your brain is kept sharp anytime you master a new skill. There are many things to learn from boat ownership, including navigation, anchoring, knowing the starboard from the port, and the stern from the bow. You will enjoy the boating experience more the more skills you learn. You will have the opportunity to learn new vocabulary, the rules of the water, the specifics of your electronic devices, and the finer points of boat operation in every combination of winds, tides, and currents.
Boating can improve family relationships.
Every family member can participate when you own a boat. Challenge children to learn alongside you as you are mastering new skills. For example, you can take boating classes together or look on YouTube for tutorials about navigation, weather forecasting, and knots. In addition, provide your guests or children with routine duties to help them feel like they are part of the boating experience.
Boat ownership helps you control your vacation.
When taking your boat out on the water, you can go wherever you want, whenever you want, at your own time and pace. You are in charge of your budget, what you eat, and where you will stay. A boating vacation can be as simple or as luxurious as you choose. Boating provides an excellent opportunity to relax and take a trip on your own terms.
Boating allows you to experience the world more intimately.
You will have water experiences that you cannot have on land when you own a boat. You can find new fishing spots, get close to dolphins, and go further into the depths of the sea than you can while swimming. In addition, sunsets and sunrises are much more romantic when you are on the water in your boat. You may notice that while boating, the sun shines brighter, the air smells fresher, and your food tastes better.
Boat ownership can enhance networking opportunities.
Boating provides a unique alternative to company golf outings or routine client lunches. When you own a boat, you can invite colleagues or clients to spend time with you on the water. In addition, sealing a deal or talking business while boating makes your work much more enjoyable.
Boat ownership offers tax advantages.
The US tax law changed in 2018 to allow companies to write off 100% of the price of purchasing new or pre-owned boats for business reasons. In addition, you're also able to write off any expenses of improving or upgrading your vessel within the year you purchase it.
These are just a few of the reasons you should become a boat owner. Contact us today to learn more about our power boats in Sanford, FL.