Five Boating Tips Every Beginner Should Know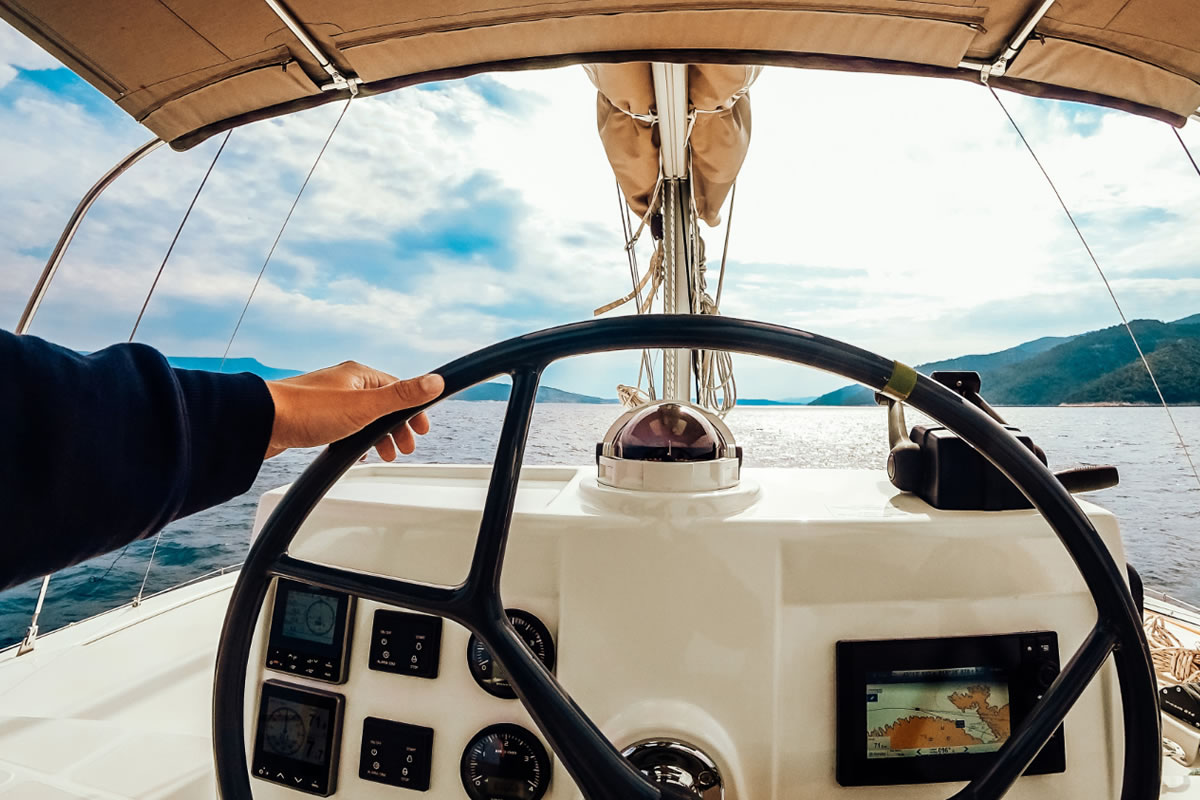 Being the proud owner of a brand new boat means that you have plenty of exciting adventures waiting for you. Our power boats in Sanford, FL offer quick ways to breeze through the water and have valuable experiences with friends and family. As you prepare yourself for these boating adventures, you will want to ensure that you know how to property care for, maintain, and utilize your boat. Every beginner should educate themselves on everything from proper boating practices to safe water conditions. These are some boating tips to prepare you for life as a boating enthusiast.
Take a Boating Course
To familiarize yourself with the boating rules before you get on the water, take a boating course. These courses are great for both beginners and experienced boaters that just need to refresh the rules or stay updated on boating safety. These courses are often offered locally, so check with your boating company or local marina to find one. You may also find them online, but the in-person classes are more beneficial to give beginners hands-on experience.
Prepare Your Boat for Activities Your Enjoy
You likely envision fun, exciting adventures on your boat. Fishing, rafting, water skiing, or just lounging are some popular activities that boaters love to enjoy when they are out on the water. Consider the activities that can be embraced by the entire family, and prepare the boat for these outings. You will want to implement storage solutions for rafts or water skis, while you may also want to stock the cooler with some of your favorite snacks and drinks too.
Take It Slow
As the experts say, you should always 'walk before you run.' Take your time to get a feel for your boat before you go out for day-long adventures. Start with little trips in calm waters to practice driving techniques and learn how your boat handles different obstacles. This allows you to become more comfortable with how your boat operates and gain the confidence you need to start bringing more people on the boat for longer trips.
Always Check the Weather
New boaters may get excited about their trips and completely forget to check the weather. This mistake can leave you out in the pouring rain while in the middle of the lake. Avoid these problems by checking the weather forecast and planning your trip when the weather looks safe and clear. When you check the weather, you can also pack accordingly, bringing jackets when its chilly or packing the sunscreen on cloudless days.
Slow Down for the Waves
Waves may seem exciting and thrilling to new boaters, but it is important to slow down when waves are headed your way. Leave the throttle when you are going over waves, both big and small, to prevent a large impact on the way down. Your passengers may feel a large thump as the boat falls from the wave, and this can lead to uncomfortable riding conditions, or even injury for those unprepared.
Are you ready to finally get the boat you have been dreaming about for years? Trust Velocity Power Boats in Sanford, FL to assist you in choosing the right boat for your lifestyle and budget.
Contact us to hear about our store hours and visit us today!