How Buying a Boat Can Be the Best Thing for Your Mental Health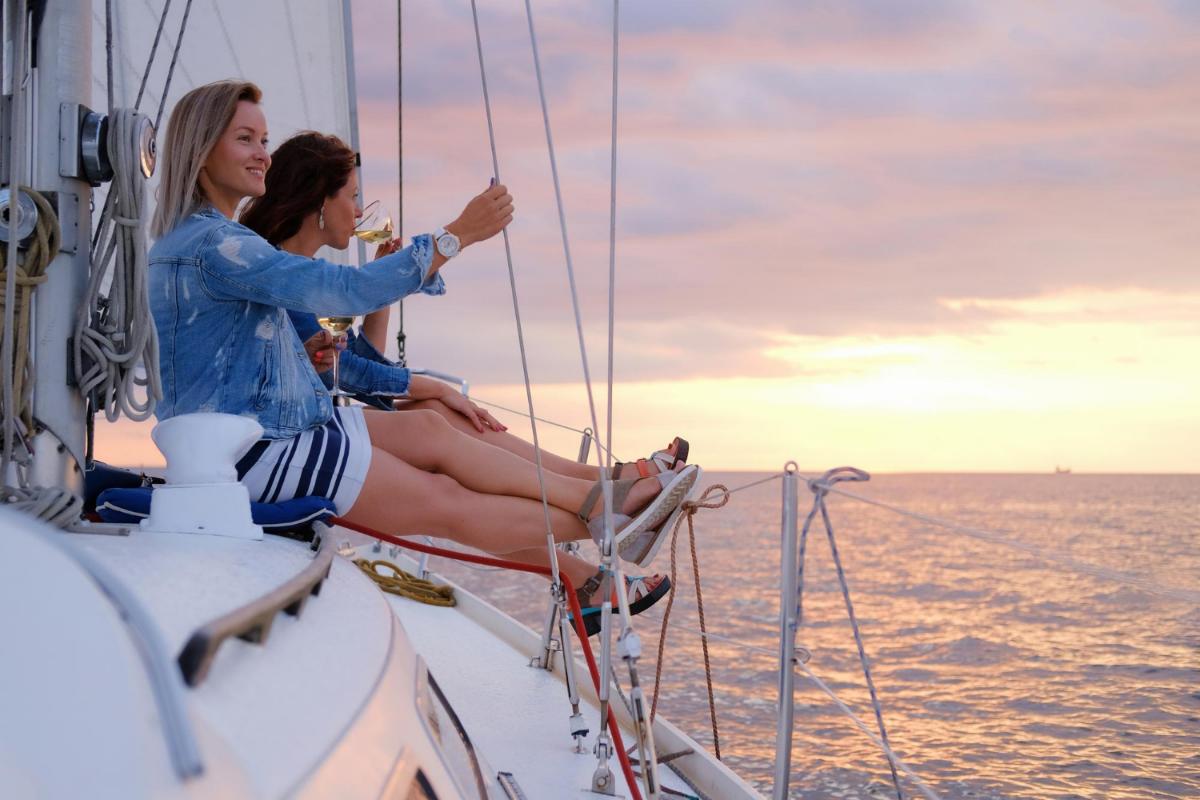 Many people love boating simply because of the connection they can have with the natural world around them. When you are out on your power boats in Sanford, FL, you take a break from all the normal activities of daily life to focus on rest and relaxation. Not only can a boat improve your lifestyle from an entertainment perspective, but it can also drastically improve your mental health. These are just a few reasons why owning a boat can be the best thing for your mental health.
Boosts Mood
Spending time on the water can improve your mood by decreasing the negative emotions, like stress and anxiety, that may otherwise take your mind by storm. You can promote more positive thinking by removing all the distractions of the hustle and bustle, which you cannot find while you are out boating. Instead, you can focus on the path ahead of you or soak in the beautiful view from the middle of an isolated body of water. These experiences promote positivity and happiness.
Offers Exercise Opportunities
Exercise is another way to boost your mood by releasing endorphins into your brain. These are mood enhancing chemicals that can promote positive thinking and focus. Exercise can relieve stress and anxiety by improving your concentration on what is in front of you. When you are looking for way to change your mood, consider taking the boat out for some water activities, like water skiing or tubing.
Reduces Stress
Stress can cause headaches and fatigue, which can decrease the quality of your day and cause a lack of concentration on work or school. Some studies suggest that spending at least ten minutes outside near the water can cause your stress levels to decrease drastically. It is likely one of the reasons why people tell you to take a walk or sit on a park bench when things get heated or you become overwhelmed.
Increases Vitamin D
Exposure to the sun also provides you with much-need vitamin D, and there's no better place to enjoy the sun than on a boat. It is suggested that vitamin D can decrease the symptoms of your depression by boosting your mood and alleviating stress. Next time you are feeling overwhelmed with negative thoughts, get outside in the sun to soak in that vitamin D.
Provides Focus
By taking a break from your busy lifestyle out on your boat, you can rest and relax your mind, which can promote concentration, patience, and focus. You may find that an afternoon out on the boat can help to decrease anxious thoughts or help to improve the focus you need to finish a difficult task or overcome writer's block during a big project.
These are a few great reasons why you should consider taking up boating as an activity that both offers recreation and mood-boosting qualities. If you are ready to invest in a boat of your own, trust Velocity Power Boats in Sanford, FL.
Contact us to hear about our available boats and boating services today!