Learn How to Sail with Boating Lessons: Benefits & What to expect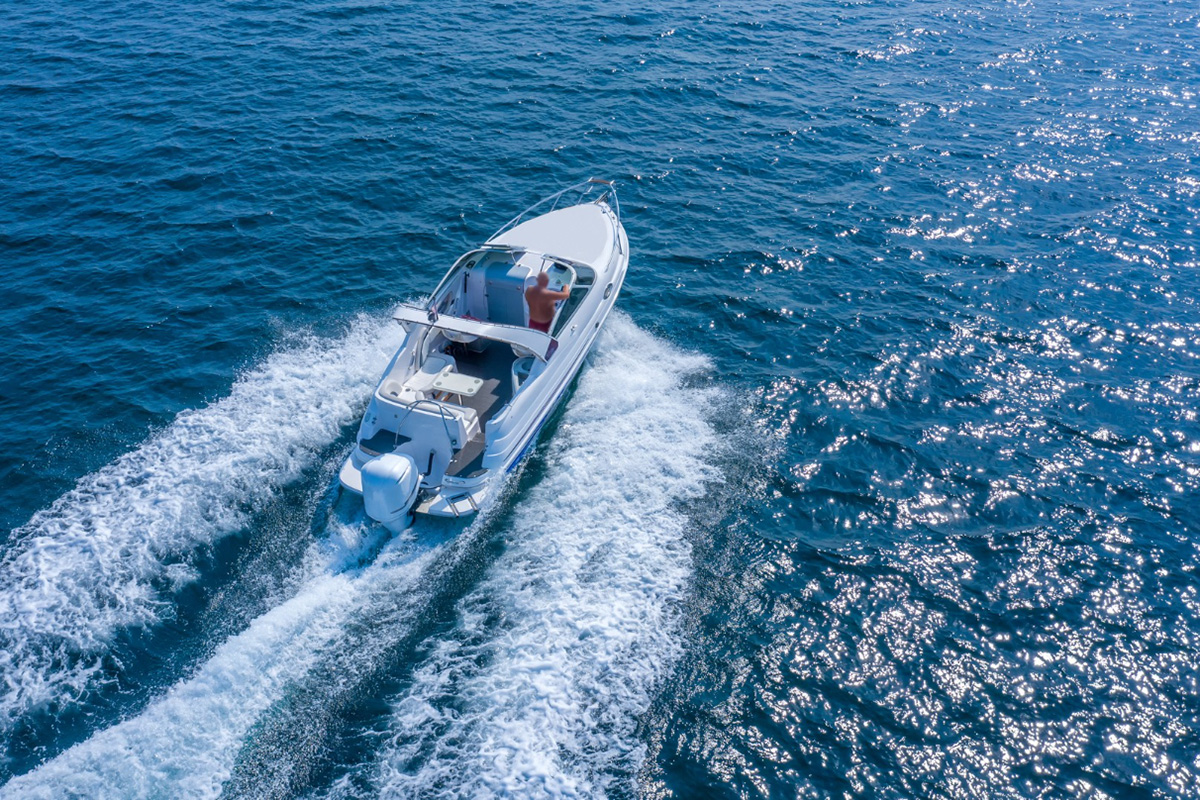 Boating is an exciting activity that gives you the freedom to explore water bodies, relax and bond with your family and friends. However, it's important to practice proper boating safety and etiquette when on the water. Boating lessons provide an exceptional way for you to acquire boating skills and knowledge, and enjoy all the benefits that come with boating. In this blog post, we'll explore everything you need to know about boating lessons, including the benefits, types of boats used, and why you need to take them.

1. The Benefits of Boating Lessons
Boating lessons offer numerous benefits. They improve your boat handling skills, knowledge of safety procedures and best practices, navigational skills, and maneuvering techniques. Besides, boating lessons increase your confidence level and enable you to handle a variety of emergency situations, enhancing your safety and that of your passengers. Additionally, boating lessons provide you with a platform to learn from experienced instructors who understand the water and boating safety, ensuring you gain invaluable knowledge to improve your boating skills.
2. Types of Boats Used in Boating Lessons
There are various types of boats used in boating lessons, depending on the expertise of the instructors and the level of instruction. Powerboats are a popular option due to their speed and maneuverability, making them ideal for diving, fishing and watersports. Sailboats are also another option, with different styles such as catamarans, trimarans, and monohulls. Sailboats are often used for racing, cruising, and leisure boating, offering a great way to learn how to navigate the wind and currents on the water.
3. Importance of Taking Boating Lessons
Boating can be a thrilling experience, but it can also be dangerous if you don't have proper boating skills and knowledge. Taking boating lessons is an investment in your safety, as it increases your confidence level and equips you with the skills necessary to handle a variety of boating situations. Additionally, most states require the completion of a boater safety course before operating a vessel, so taking boating lessons is essential in ensuring that you and your passengers remain safe.
4. What to Expect in Boating Lessons
Boating lessons incorporate both theoretical and practical aspects. In the classroom setting, you will learn about safety procedures, navigation, signals, rules, and boating laws. This information ensures that you remain safe while on the water and understand the vessels' mechanics. You'll also learn about the different boat types and their unique features. On the water, you'll have hands-on experience with boat handling, docking, and maneuvering. You'll also learn about anchors, line handling, crew roles, and other essential boating skills.
5. Finding Boating Lessons
Boating lessons are readily available in most places, and it's essential to find a reputable and experienced instructor. You can search for boating classes online, through local boat dealers or boat clubs. You should also inquire about the fees, class sizes, and if the instructor is certified. Finally, be sure to ask about the types of boats used in the lessons and the nature of the instruction.
Conclusion
Taking boating lessons helps you enhance your boating skills, knowledge, and safety, making you a confident and responsible boater. With numerous benefits, types of boats, and instruction options available, boating lessons are an essential investment for both beginner and seasoned boaters alike. If you're looking for power boats in Sanford, FL to attend boating lessons, contact Velocity Powerboats today to learn more about our boats and instruction.