Name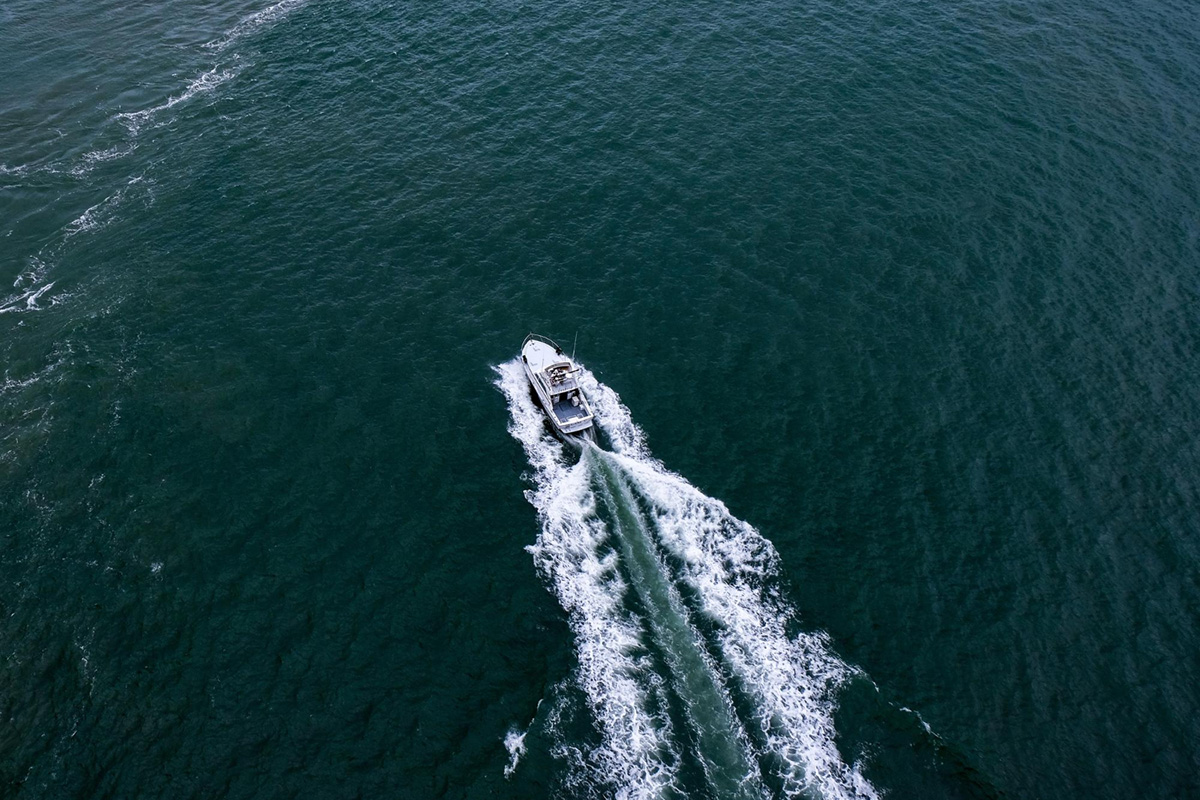 Power boats have come a long way since their inception in the early 20th century. They have transformed from being slow and bulky to sleek and fast vessels that can reach high speeds effortlessly. With advancements in technology, these boats are becoming more efficient and comfortable than ever. If you're looking for power boats in Sanford, FL, Velocity Powerboats has got you covered. Read on to learn more about the rapid evolution of power boats and what to consider when choosing...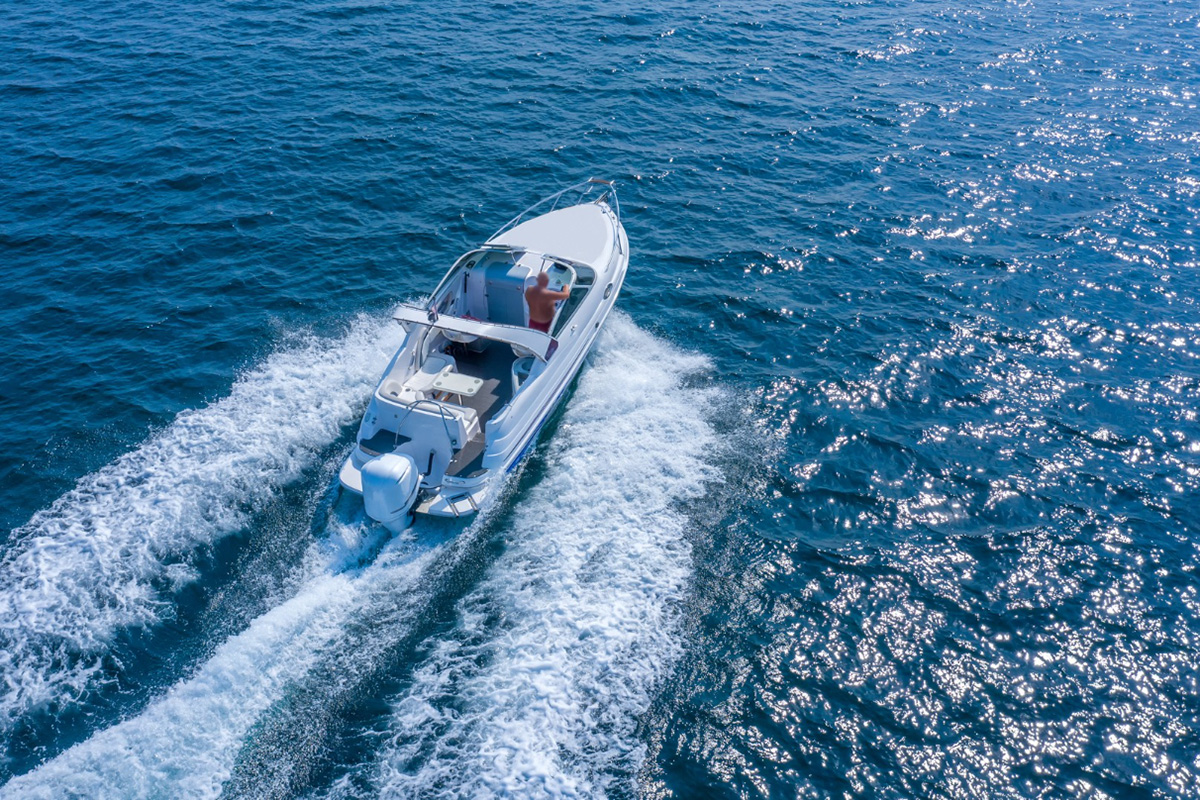 Boating is an exciting activity that gives you the freedom to explore water bodies, relax and bond with your family and friends. However, it's important to practice proper boating safety and etiquette when on the water. Boating lessons provide an exceptional way for you to acquire boating skills and knowledge, and enjoy all the benefits that come with boating. In this blog post, we'll explore everything you need to know about boating lessons, including the benefits, types ...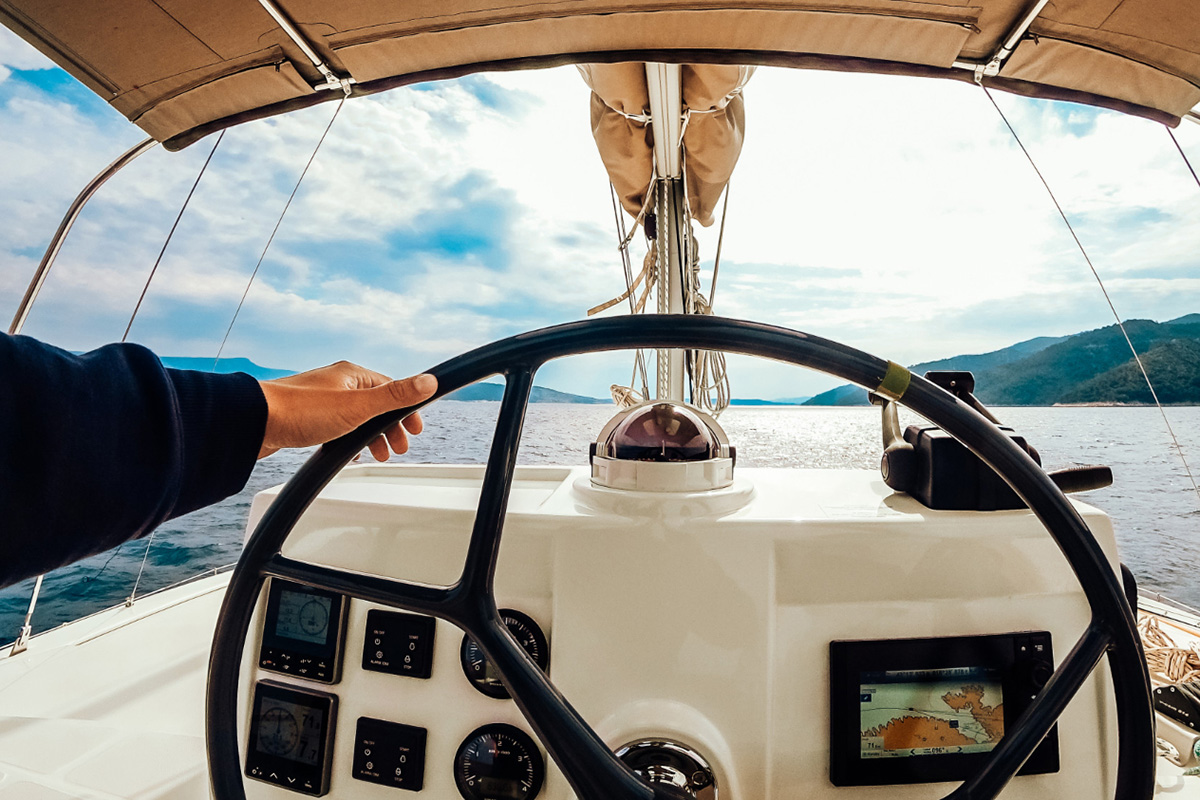 Boating has always been a traditional pastime, and with technological advancements, it's become even better. Today we will discuss the latest boating technology and how it can make your boating experience more comfortable and convenient. From powerboats Sanford, FL to water sports equipment, technology has revolutionized the boating industry. If you're a boating enthusiast and want to stay updated on the latest technology, keep on reading. ...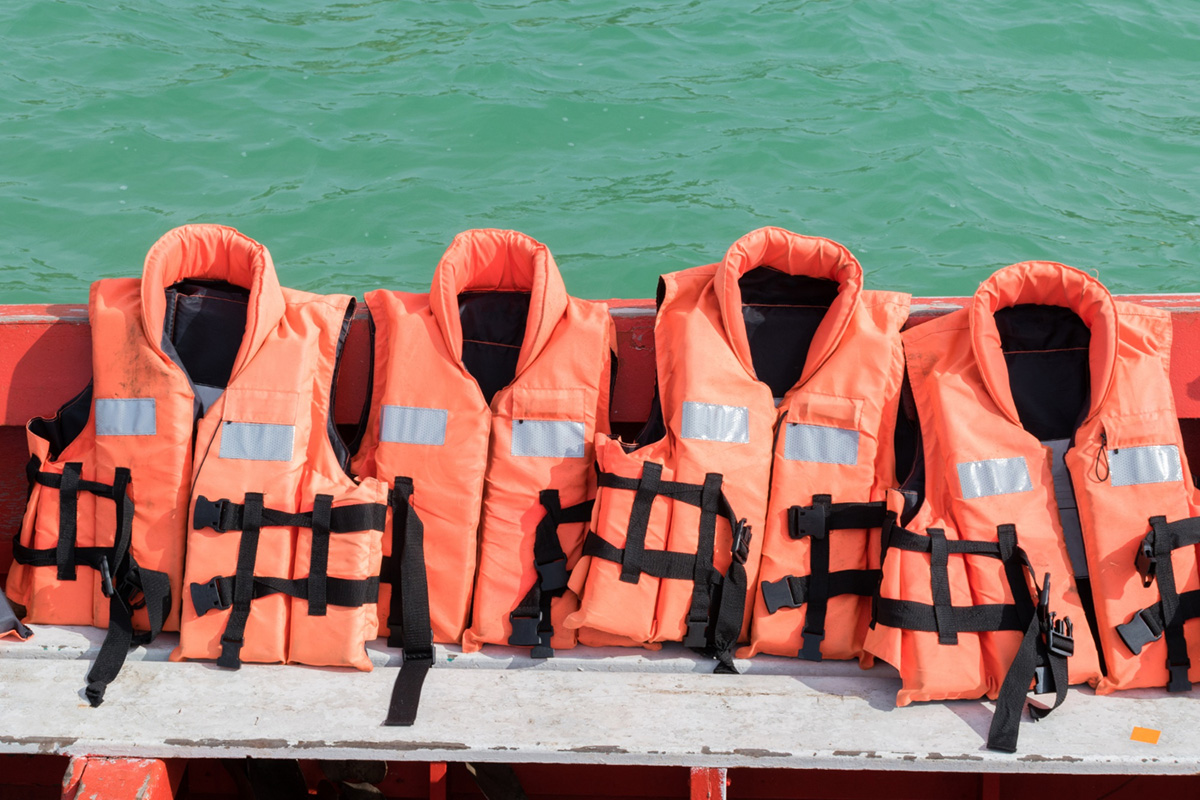 Whether you are a seasoned boater or a beginner, it is important to prioritize safety when on the water. One of the most crucial safety measures you can take is wearing a life jacket. Life jackets save lives – according to the U.S. Coast Guard, 84% of boating deaths in 2019 were due to drowning, and 86% of those victims were not wearing life jackets. So, do not underestimate the importance of this simple, but life-saving device. In this article, we will discuss why life...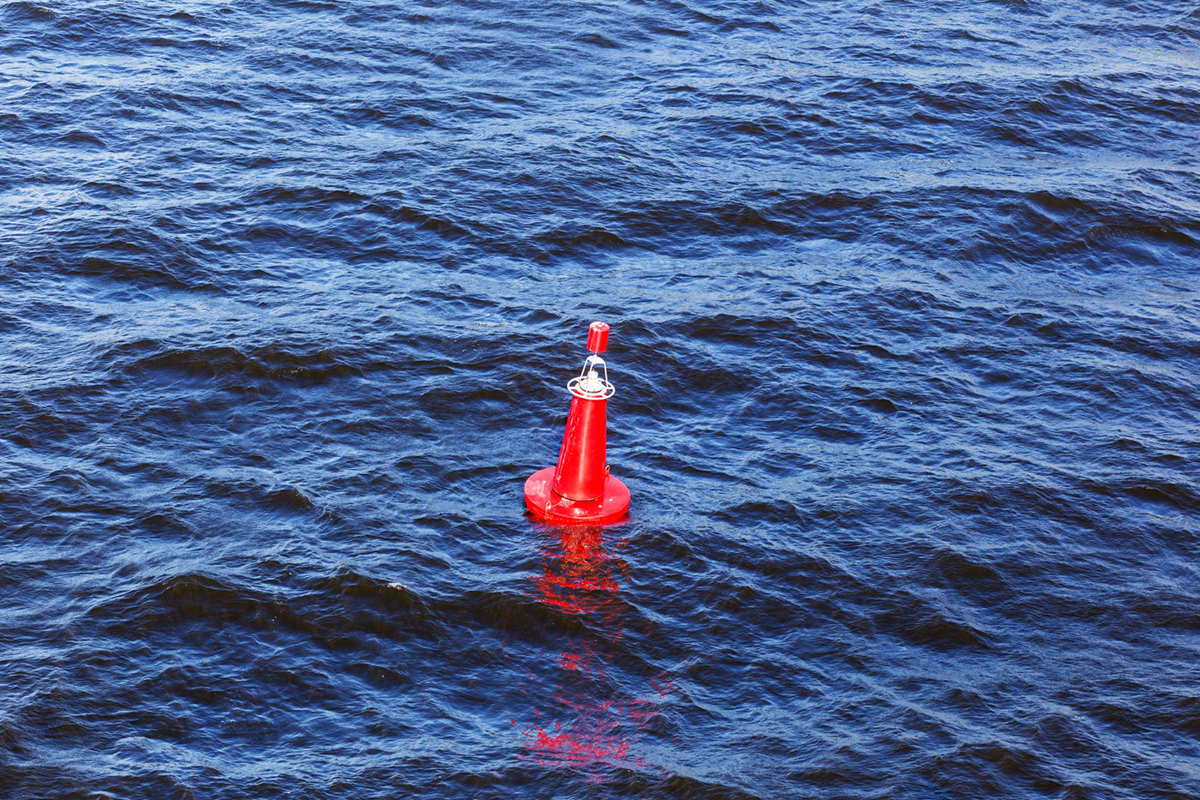 If you're a boater, you may have noticed the different colored buoys and markers in the waterways. It's important to know what each one means to stay safe and avoid any accidents. In this guide, we'll go over the different types of buoys and markers you may come across on the water. 1. Navigation Buoys Navigation buoys are placed to mark the edges of channels and indicate safe routes for boaters. These buoys are red, triangul...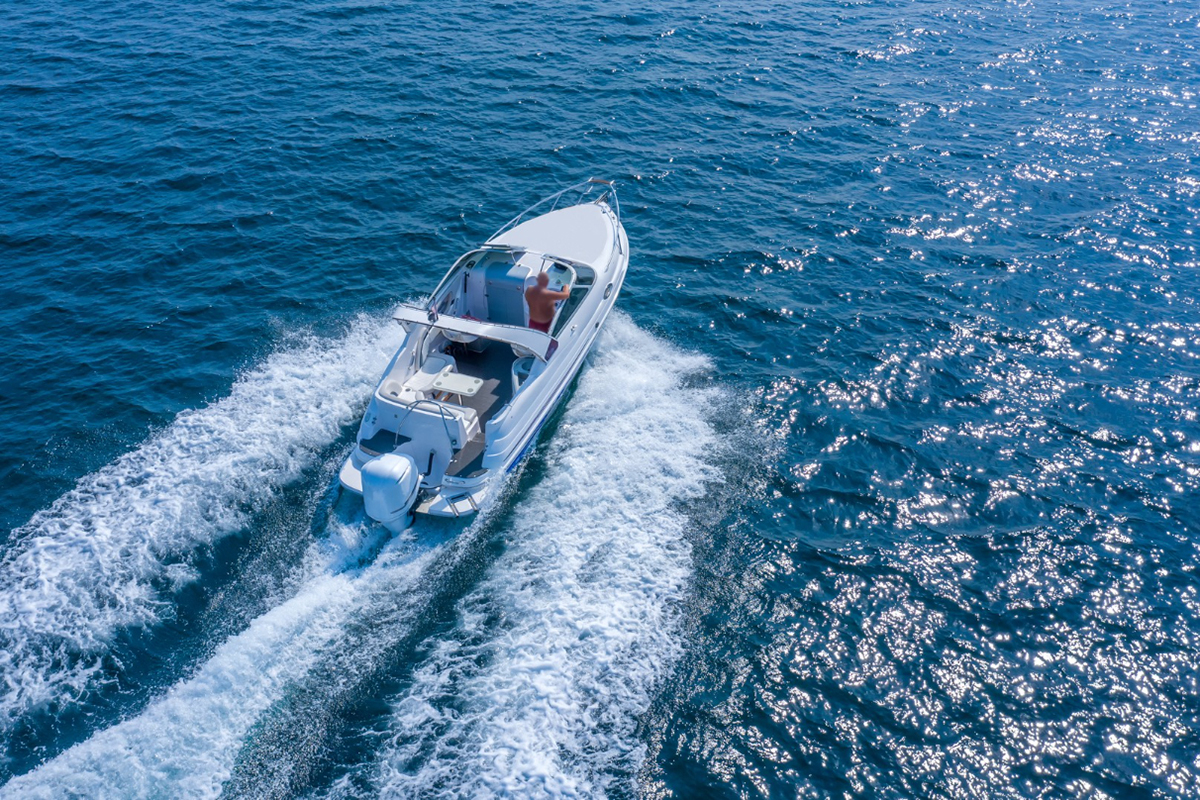 Nothing compares to the experience of spending a wonderful day onboard a well-equipped powerboat, making unforgettable memories with your loved ones. But before you cast off, it's important to ensure that you have everything you need for a safe and enjoyable excursion on the water. In this blog post, we'll discuss some essential tips and tricks to help you make the most of your day cruising experience. Plan Your Trip Ahead of Time ...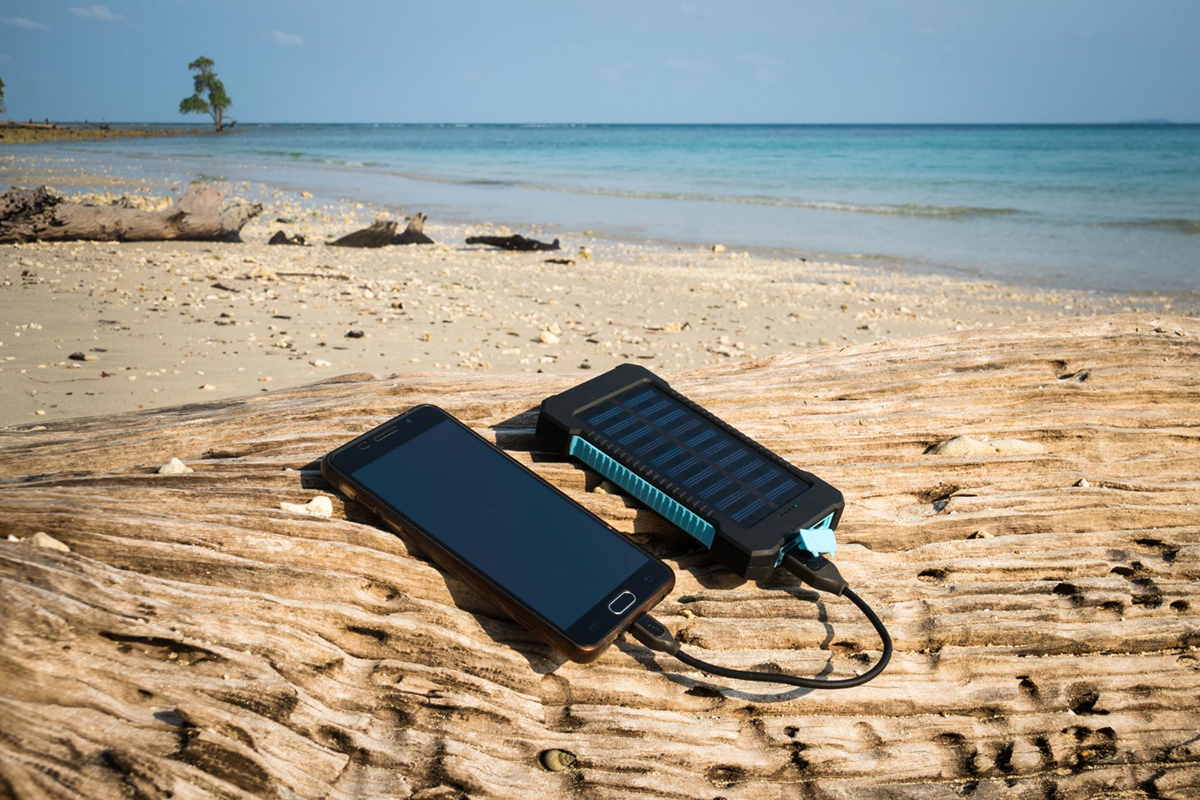 Boating is a fun and exciting activity that allows you to explore new destinations and enjoy the beauty of nature. Whether you are planning a day trip or a week-long adventure, having reliable and efficient power when boating is essential. This is where portable power comes into play. Portable power refers to devices that allow you to generate electricity without requiring a permanent fixed installation. In this blog post, we will take a closer look at everything you need to know abou...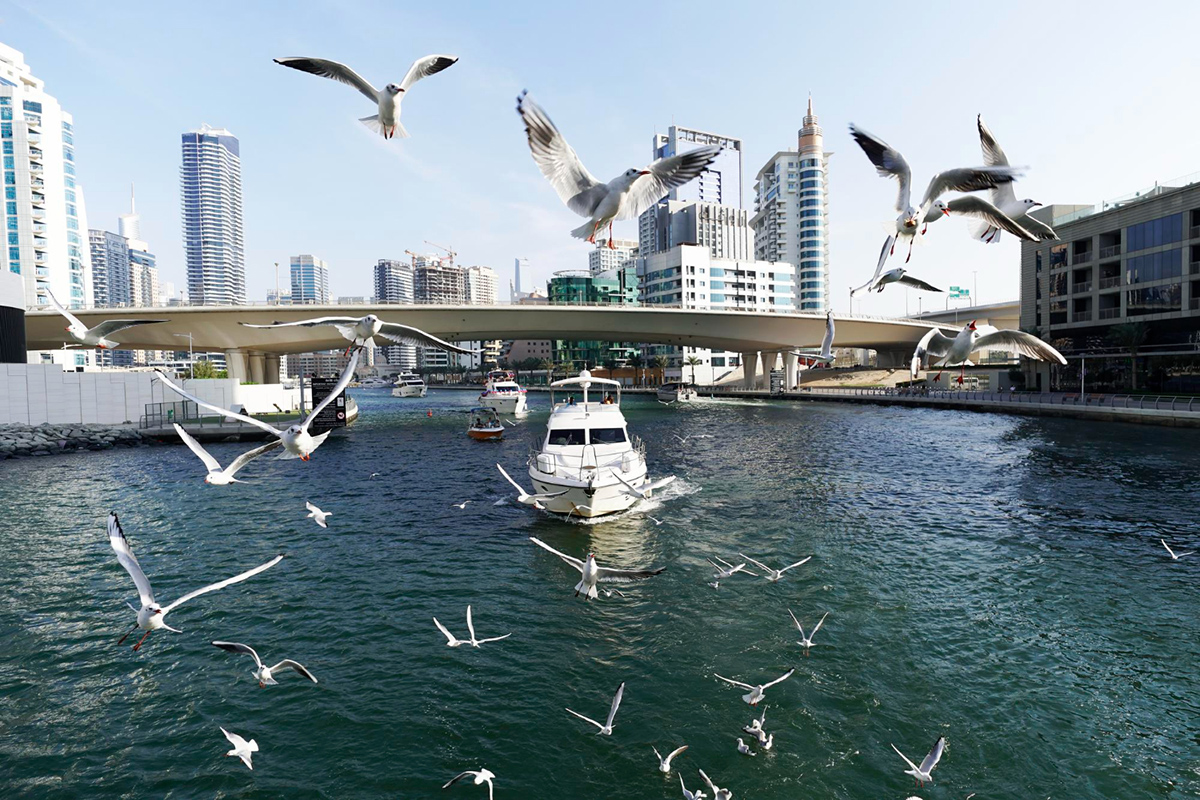 If you're looking to enter the world of powerboats, you've come to the right place. The rush of speed and the freedom to explore the open waters are what makes powerboating so alluring. But before you set sail, there are some things to consider. In this blog post, we'll discuss what you should know as a newcomer to the world of powerboats, from safety precautions to choosing the right boat for your needs. Safety First When it comes to powerboa...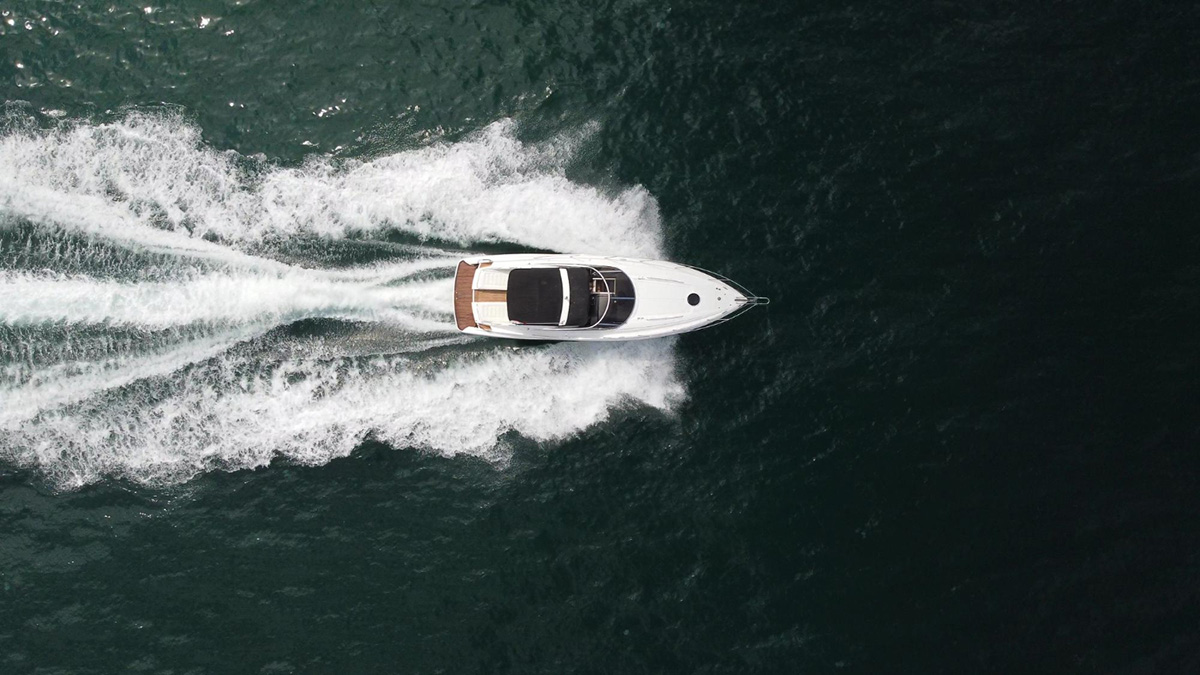 Thinking about purchasing a powerboat? Not sure if it's the right choice for you? If you are looking for a boat that will provide you with speed and agility, combined with the convenience of maneuverability, a powerboat might be the perfect fit. Here's why your next boat should be a powerboat. Power and Efficiency Powerboats are designed to give you the most power, while still providing efficiency. This means that when you get behind ...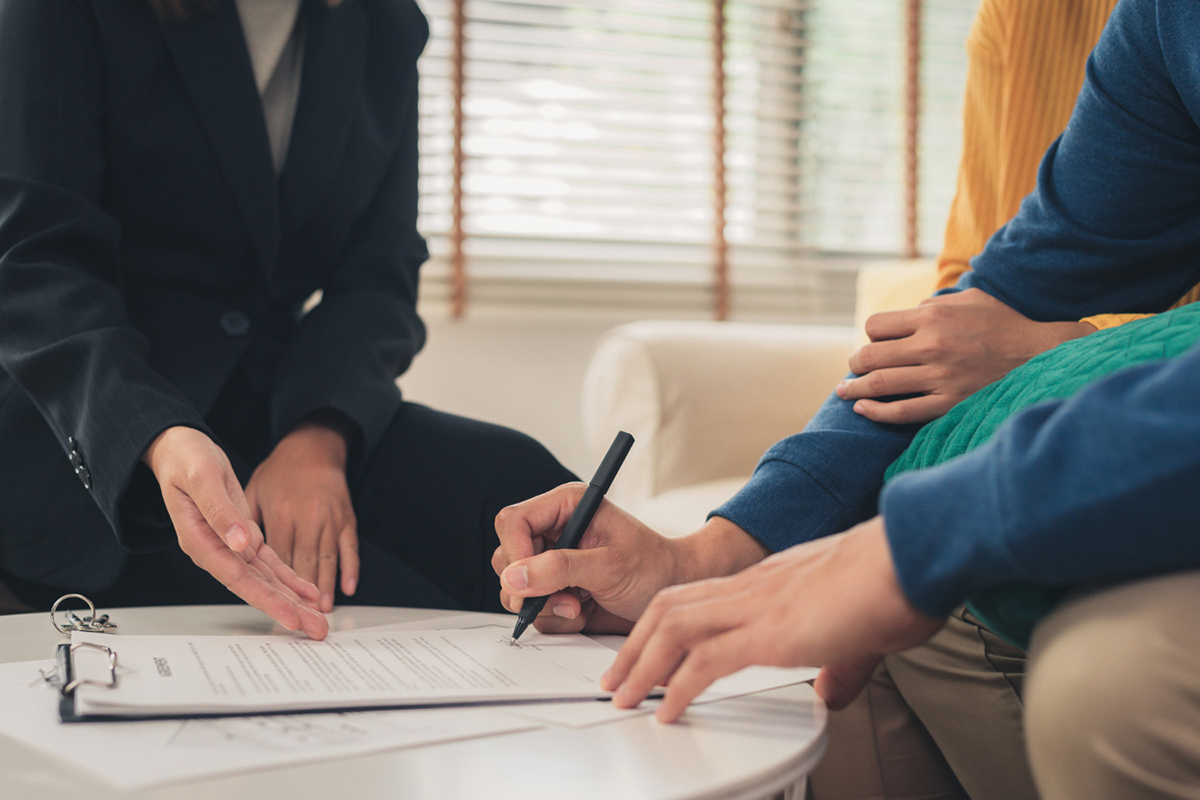 If you're a boat owner, one of the most important things you need to consider is boat insurance. While it may seem like an unnecessary expense, boat insurance provides valuable coverage in the event of an accident or other damage that could occur on the water. In this blog post, we'll discuss what boat insurance is and why it's so important. What Is Boat Insurance? Boat insurance is a type of specialized marine vehicle insurance...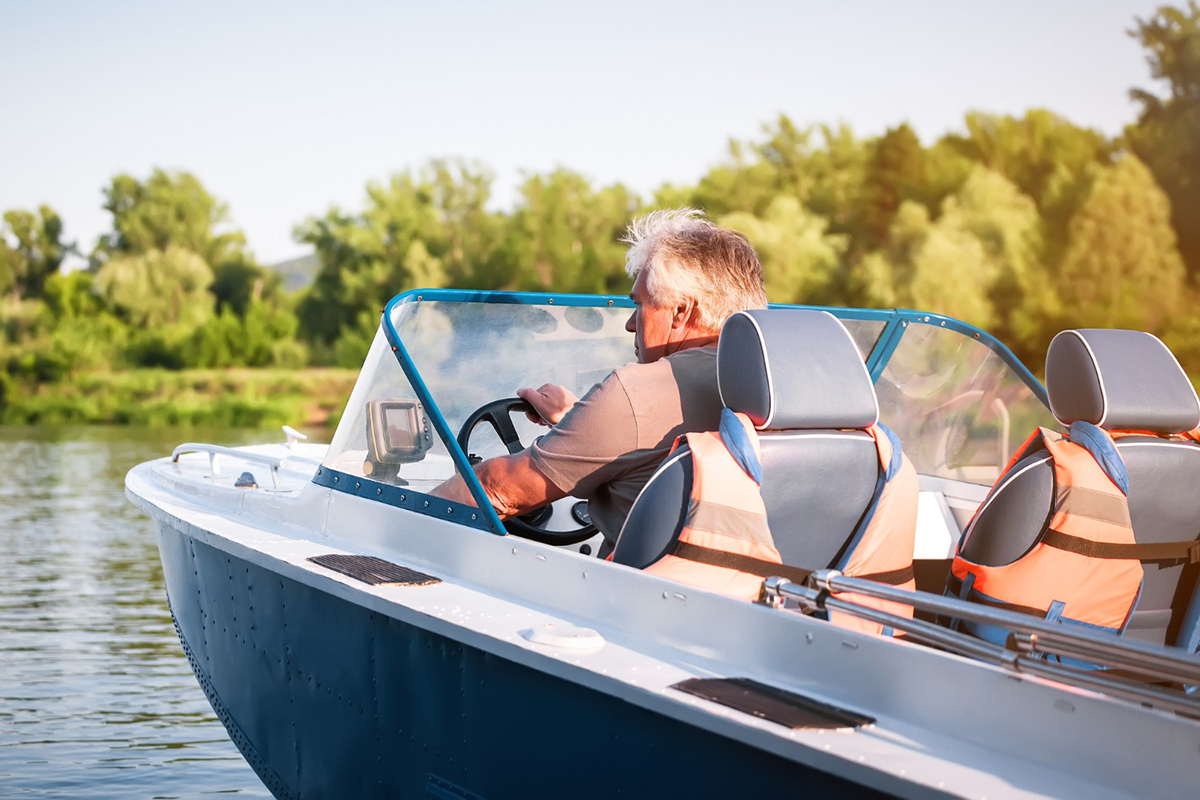 Driving a boat can be an exhilarating experience, but it's important to always take safety precautions. Boats are powerful machines that must be treated with respect. That's why it's crucial to understand the basics of how to drive a boat before you get out on the water. This blog post will provide some helpful tips on driving a powerboat safely and confidently in Sanford, Florida. Know Your Boat Before you start driving your boat, it...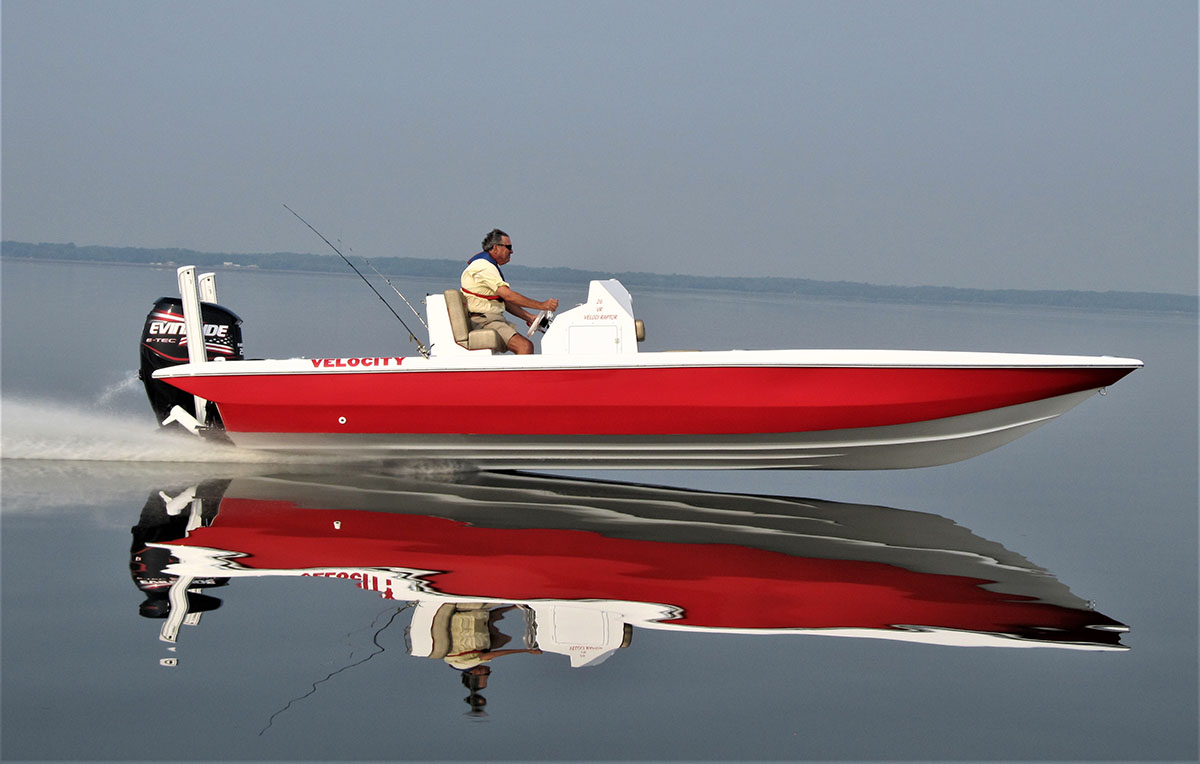 If you're looking for a unique and exciting experience out on the open water, powerboat rentals in Sanford, FL could be just what you've been searching for. Whether you're a seasoned sailor or a novice boater, renting a powerboat is an exciting way to explore the local waters of Seminole County. Let's take a look at some of your options. Where to Find Powerboats in Sanford, FL There are numerous places around Sanford where you...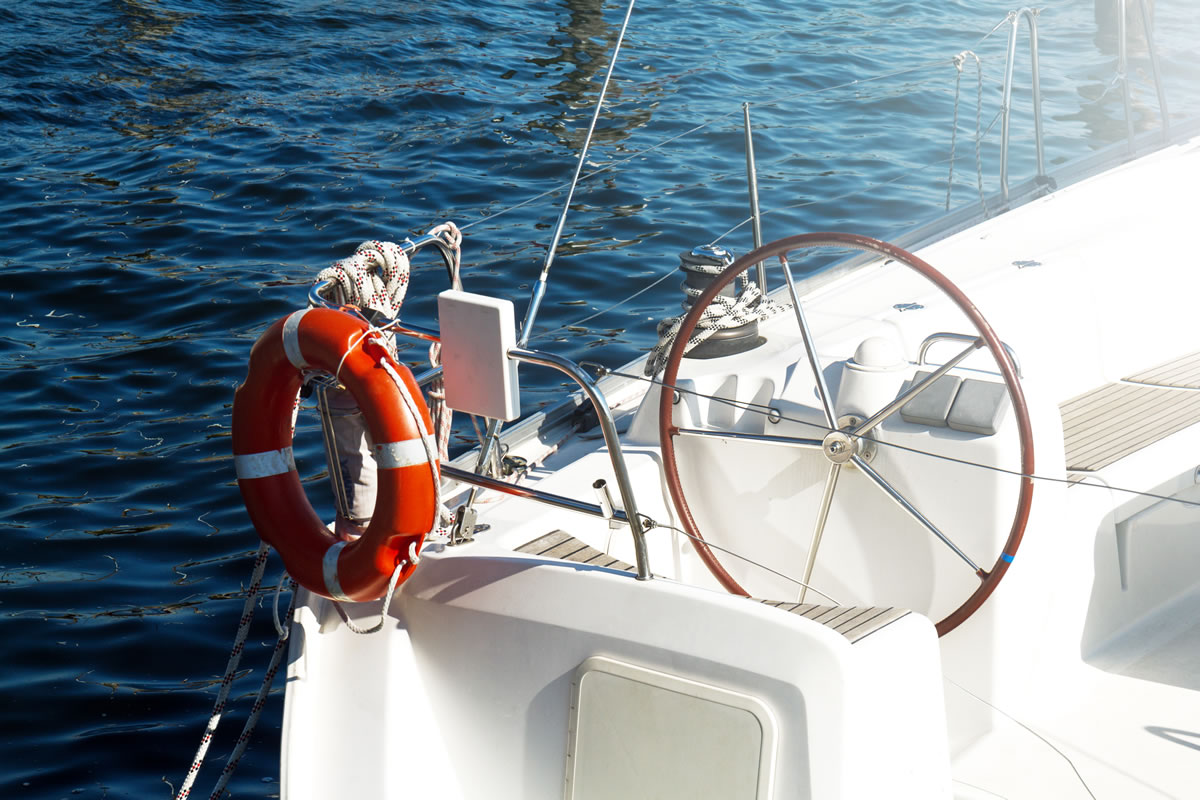 The long winter may have left your craft in a brutal condition, particularly if it encountered strong waves and below-freezing temperatures. In the winter, boats anchored in harbors or those out at sea experience considerable damage. Although your ship might look worn down after a lengthy winter, you can do several things to preserve the inside and outside and nurse your vessel back to its prior health. Our experts on powerboats in Sanford, FL, looked at ways that boat owners can reaso...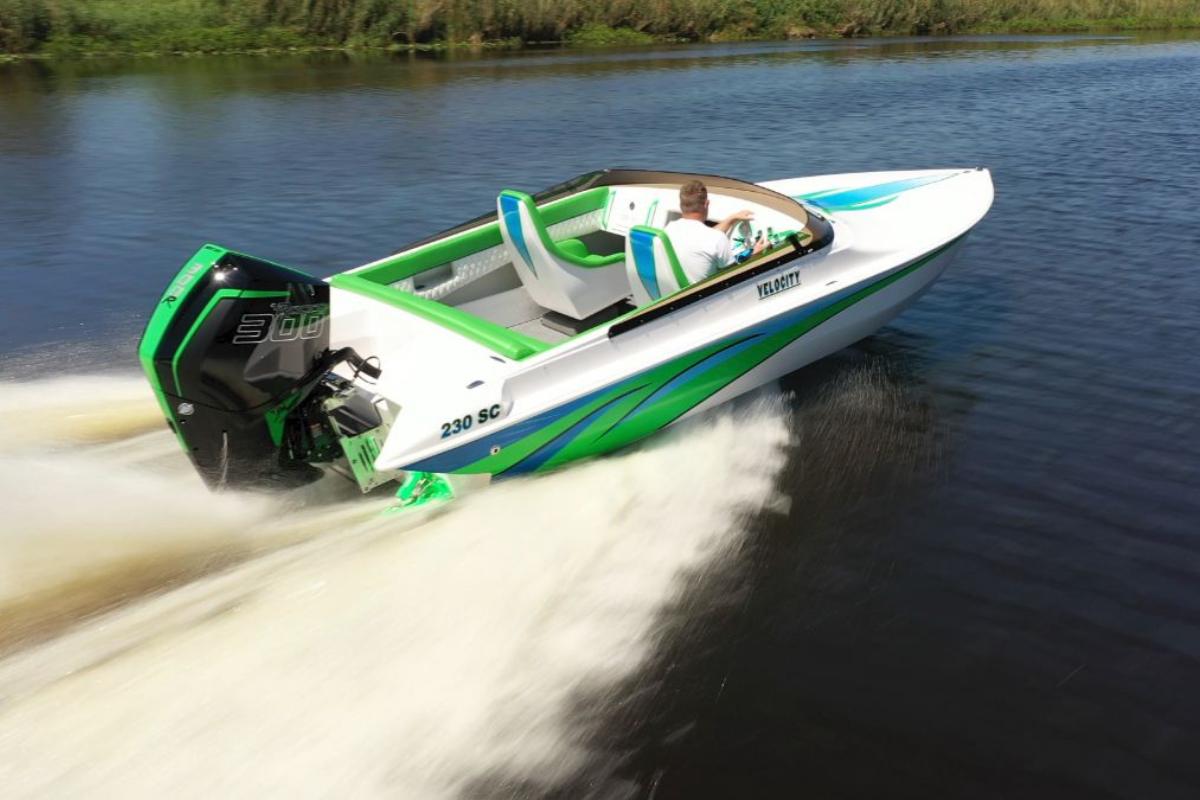 Boating season doesn't need to end after Labor Day, provided you reside in a climate where you can do winter boating safely. Winterizing your boat when cold weather begins to kick in can prematurely end your boating season. Of course, winter months are probably too intense for recreational boating if you live in the northeast, midwest, or northwest. However, if you live in the south, where the winters are fairly mild, winter boating provides extra quality time on the water. Here...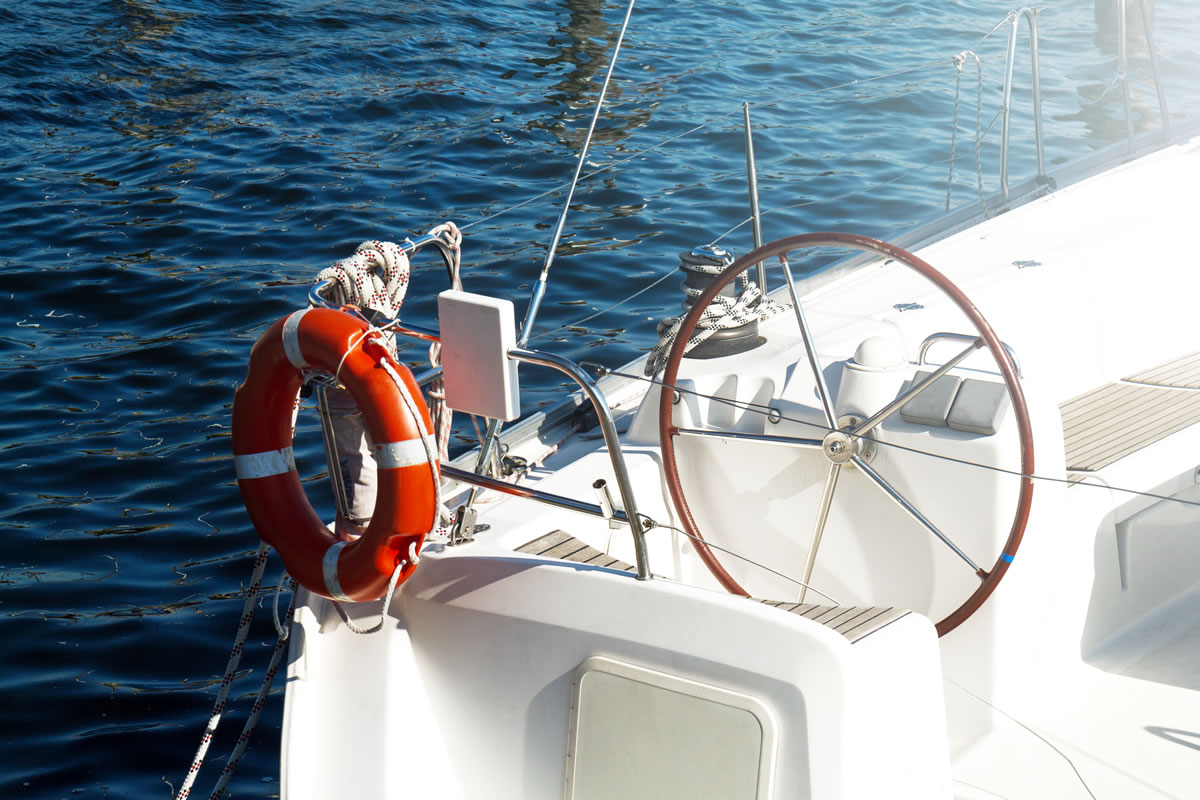 Which season comes to mind when you imagine going boating? If you assume spring or summer, you're not alone. While they are the most favored times for individuals to make cruising plans, here are some reasons from our experts on powerboats in Sanford, FL, that you should purchase a boat in the fall or winter instead. Cheaper Prices Whether you're purchasing new or used, you'll discover much lower boat prices during the fall and winter. This is because the hig...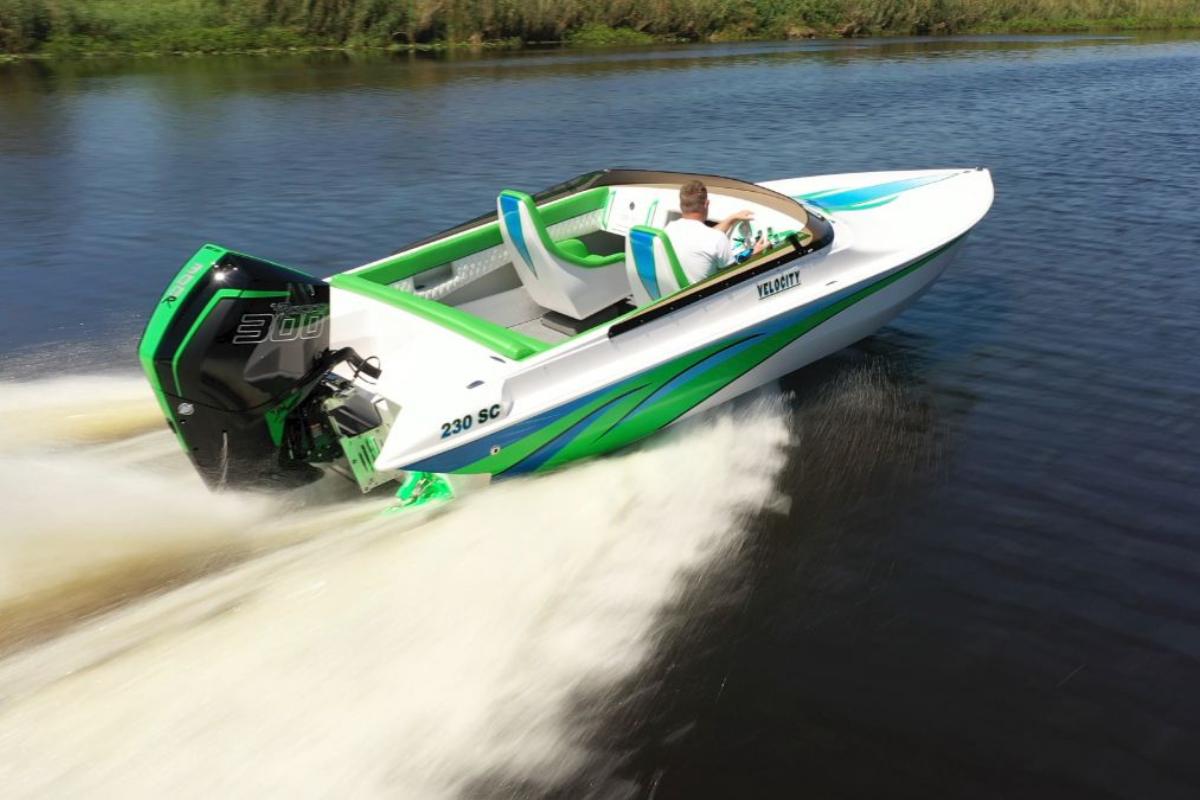 It's no secret that many people can't resist the allure of boats, and boating is a wildly popular activity. Reducing stress and boosting mental health are two of its well-known benefits. With the right power boats in Sanford, FL, you can enjoy some fun activities with your family and friends. And you can also experience the world in solitude and peace. These are just a few of the reasons why you may want to consider owning your own boat. Stress Reduction Being on...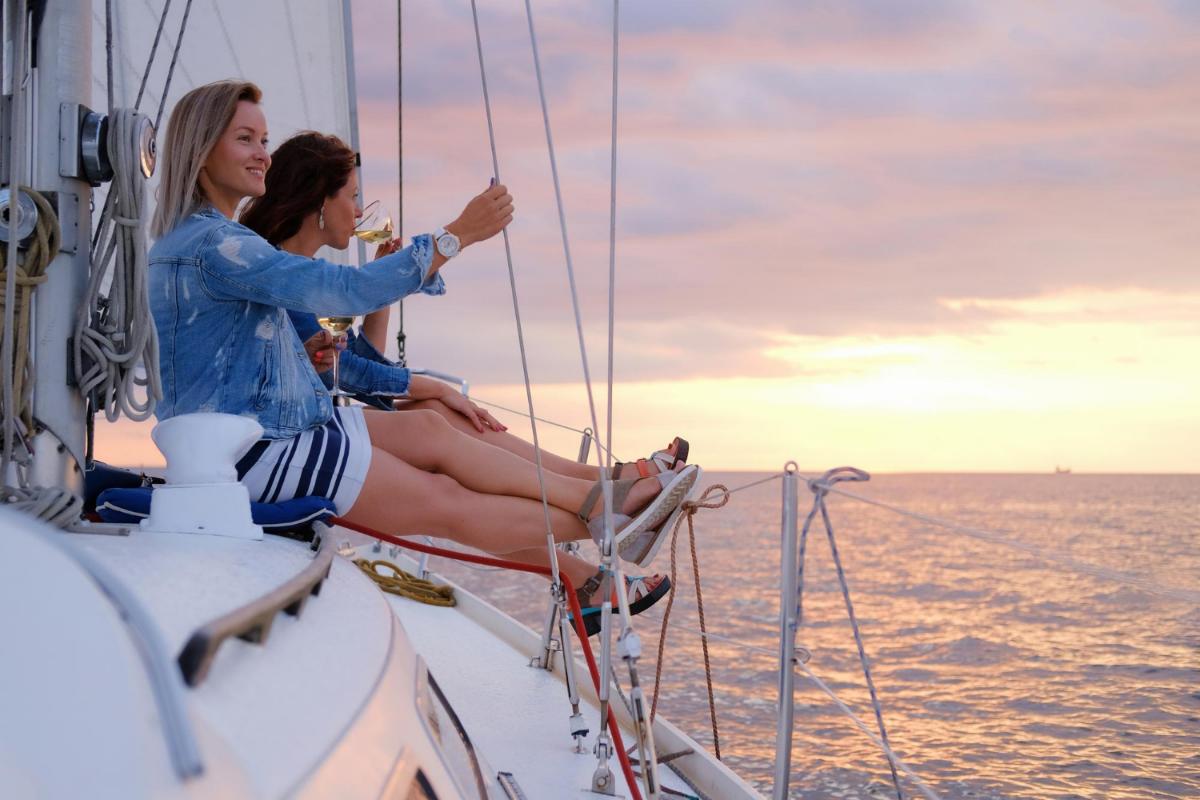 Many people love boating simply because of the connection they can have with the natural world around them. When you are out on your power boats in Sanford, FL, you take a break from all the normal activities of daily life to focus on rest and relaxation. Not only can a boat improve your lifestyle from an entertainment perspective, but it can also drastically improve your mental health. These are just a few reasons why owning a boat can be the best thing for your mental health. Boo...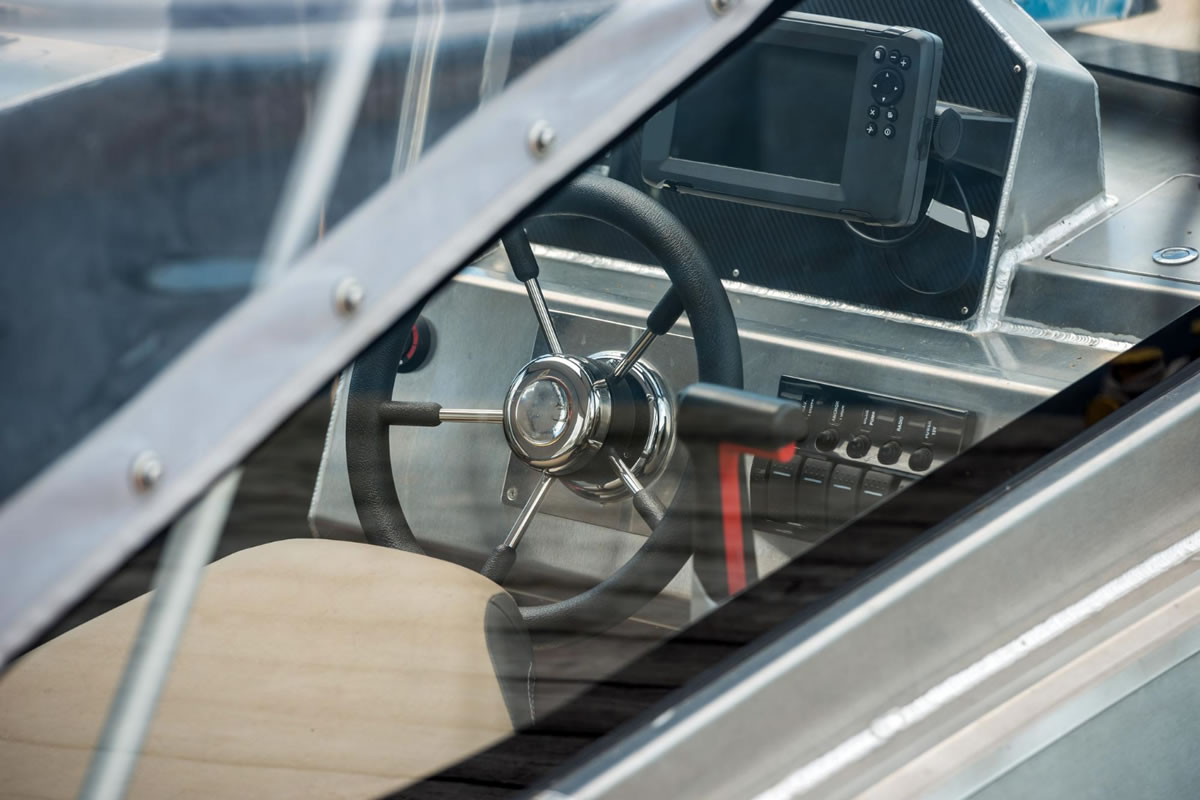 Fall maintenance is not fun. It is time-consuming and foreshadows the end of another fantastic boating season. As a result, most boaters choose to employ a professional to handle the winterization for them, which takes many of the major items off the checklist. But you still need to understand what is supposed to be accomplished by the pros so that you can oversee the process. And there are easier things that you can accomplish yourself. Before You Begin The finest exper...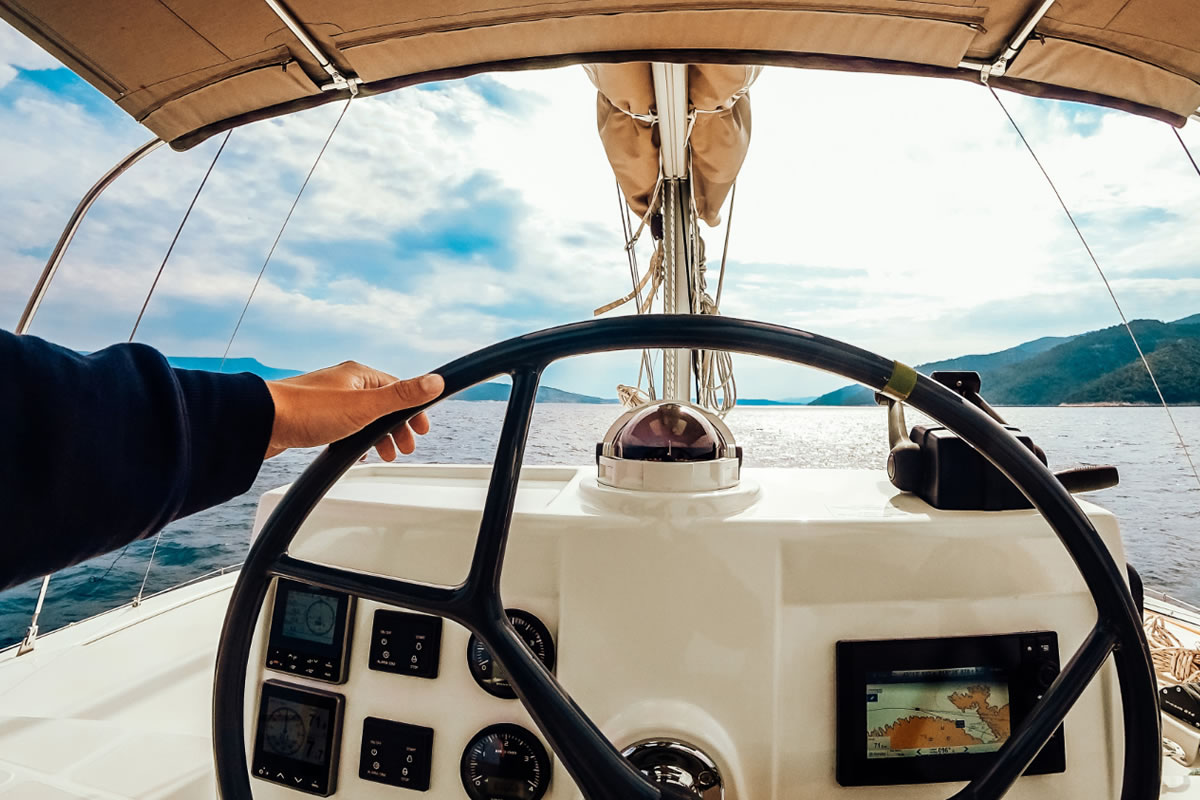 Being the proud owner of a brand new boat means that you have plenty of exciting adventures waiting for you. Our power boats in Sanford, FL offer quick ways to breeze through the water and have valuable experiences with friends and family. As you prepare yourself for these boating adventures, you will want to ensure that you know how to property care for, maintain, and utilize your boat. Every beginner should educate themselves on everything from proper boating practices to safe water conditi...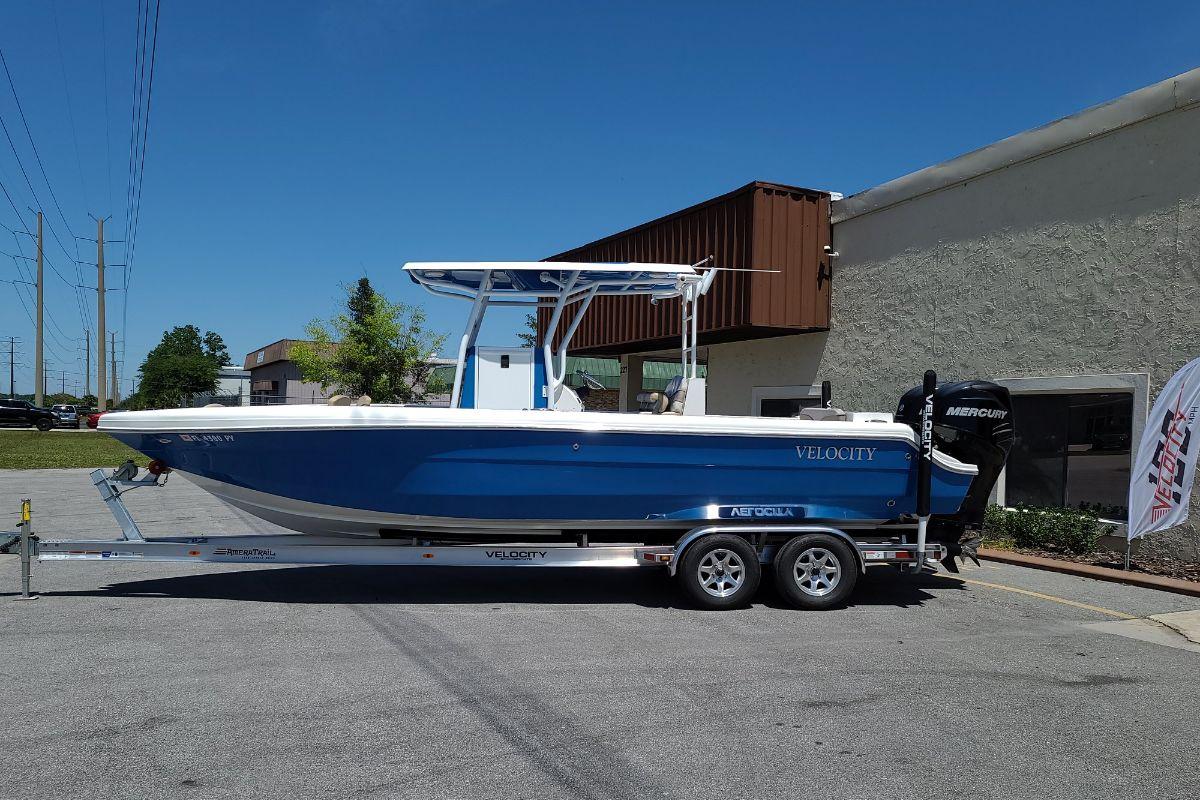 A powerboat, also called a motorboat or speedboat, is a boat powered by an engine. Some motorboats have inboard engines, and others have an outboard motor installed on the back, including the internal combustion motor, the gearbox, and the propeller in one mobile unit. Some powerboats even have a combination inboard-outboard engine, where the internal combustion motor is installed inside the vessel, and the gearbox and propeller are outside. Powerboats vary significantly i...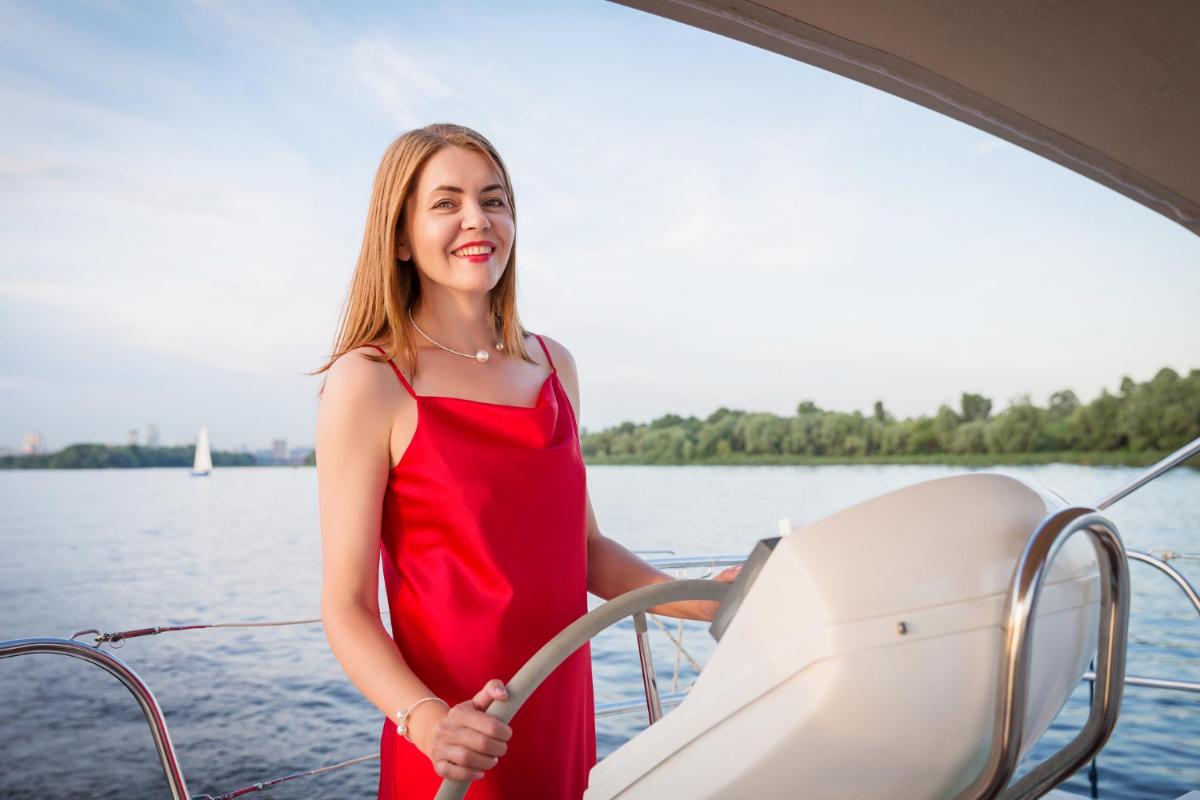 The appeal of boating is captivating for many, and boating is a prevalent pastime. It is proven to reduce stress and help to enhance a person's mental health. It can also enhance your physical fitness depending on the style of boat you prefer. However, ownership is a big step and can be daunting for some individuals. Our experts on power boats in Sanford, FL, present these reasons you should consider purchasing a boat. Your Quality of Life Spending time on the water ...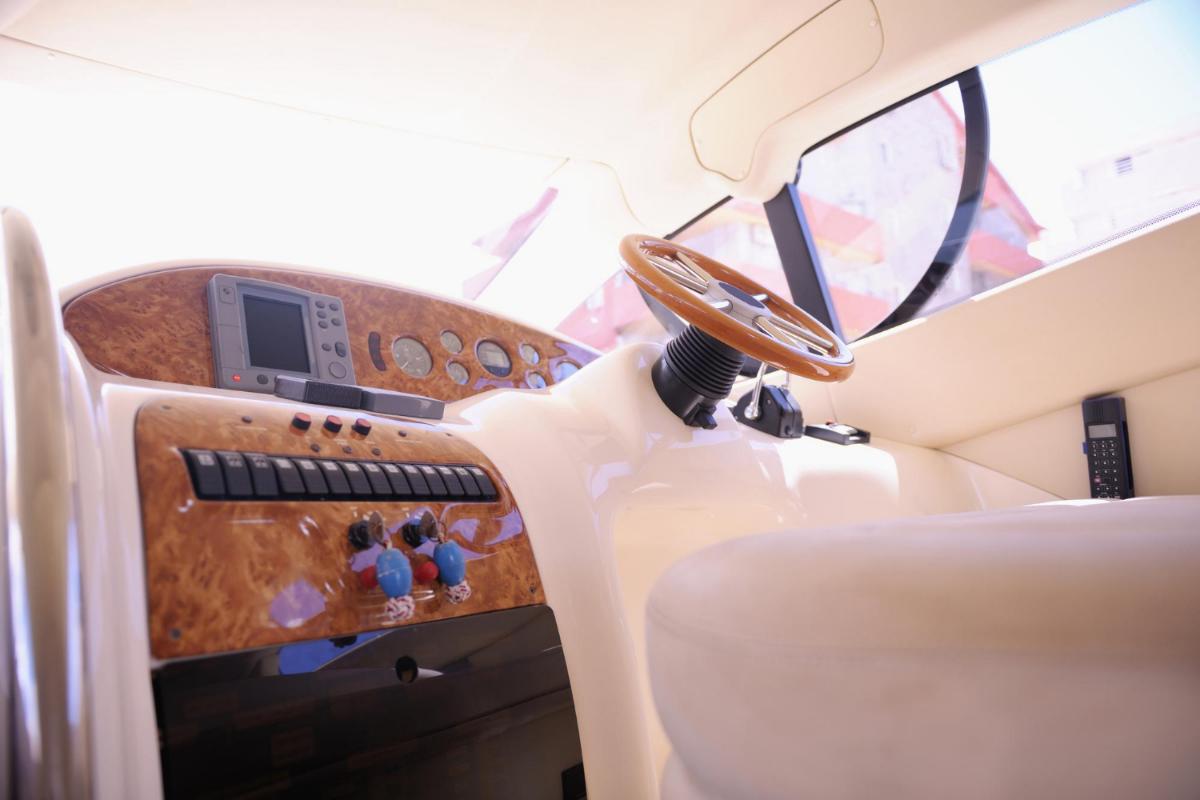 When attempting to operate a boat for the first time, there are numerous things to think about to make the occasion much safer and more pleasant for everyone. The most essential tip to begin with is this: A boat is not the same as a car. As evident as that may seem, do not anticipate your watercraft to operate as your car. A friend mentioned recently that had they known this before launching their watercraft for the first stretch without a class, they would have experienced fewer is...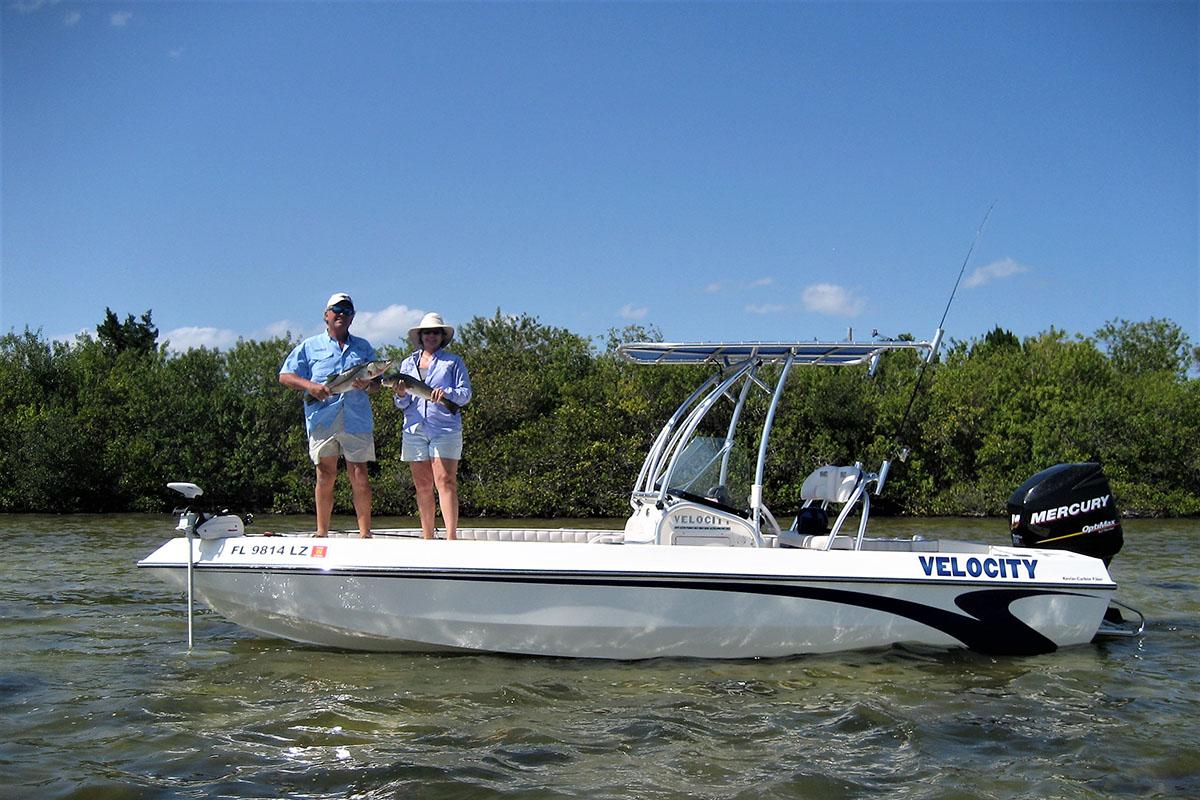 There is nothing more ideal than spending a lazy afternoon on the water with col spray on your skin, sun rays shining on your face, and wind blowing through your hair. Top that off with some water skiing, swimming, and fishing, and it might just be a dream come true. However, boat safety should never be overlooked during your summer fun. Boating accidents result in property damage, injuries, and even death. However, most boating accidents are preventable with a few standard precautions. Our e...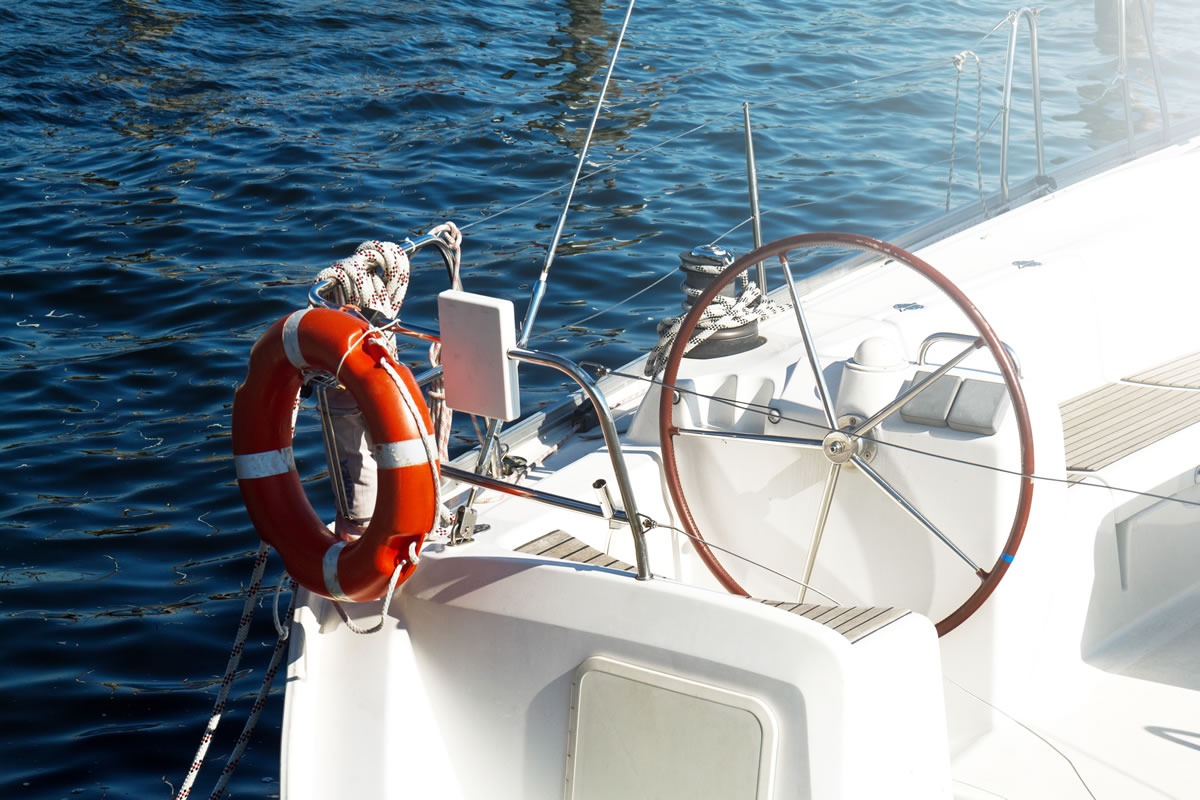 If you are thinking about purchasing a boat, you are not alone. Owning a boat is a dream come true for many individuals. Days spent cruising with friends and family, tubing, fishing, or just watching a beautiful sunset on the water will build memories that can last a lifetime. However, as with any major purchase, there are essential things to consider before signing the contract. Our expert on power boats in Sanford, FL, explains the following things to consider before purchasing a boat. ...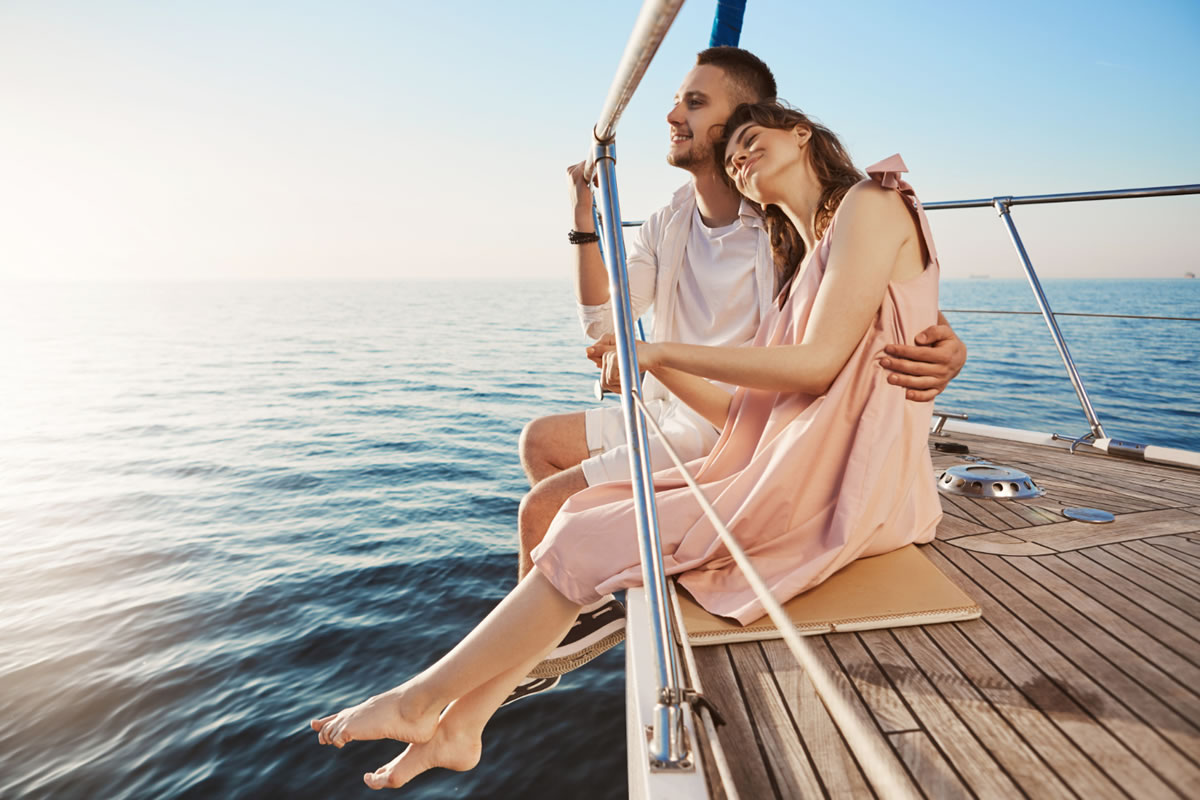 Whether a giant yacht bobbing peacefully in the marina or a kayak transported on the top of your car, there is something special about owning a boat. Our experts on power boats in Sanford, FL, offer the following reasons you should purchase a boat. Boating decreases stress Day-to-day life can become very stressful.People are constantly bombarded by phone calls, texts, emails, and electronic devices that compete for their attention. As a result, our minds often need...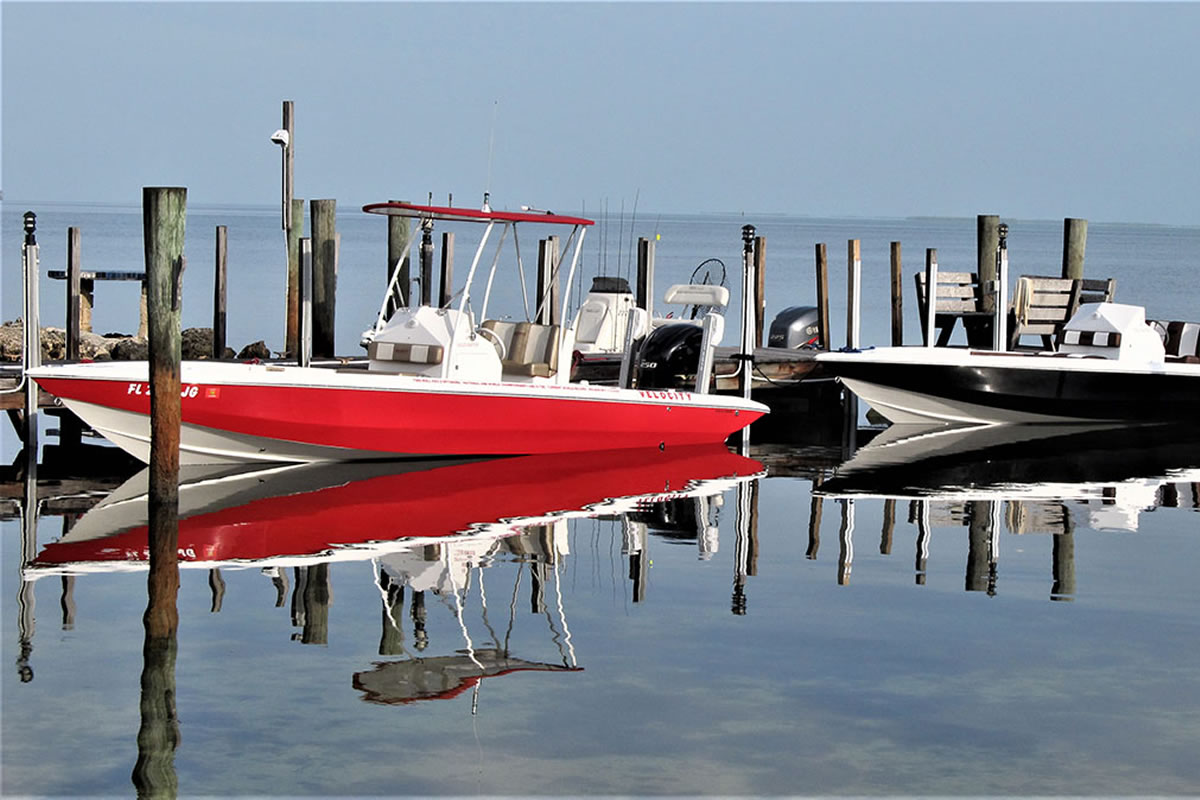 Buying a boat is a memorable and exciting experience. But, whether it's your very first boat or you've purchased many, there are specific guidelines to keep in mind throughout the process so that you don't end up wasting money. Our expert on powerboats in Sanford, FL, offers the following things you should consider before buying a boat. Know precisely what you want. The most important and foremost decision you will have to make is the type of boat you want to...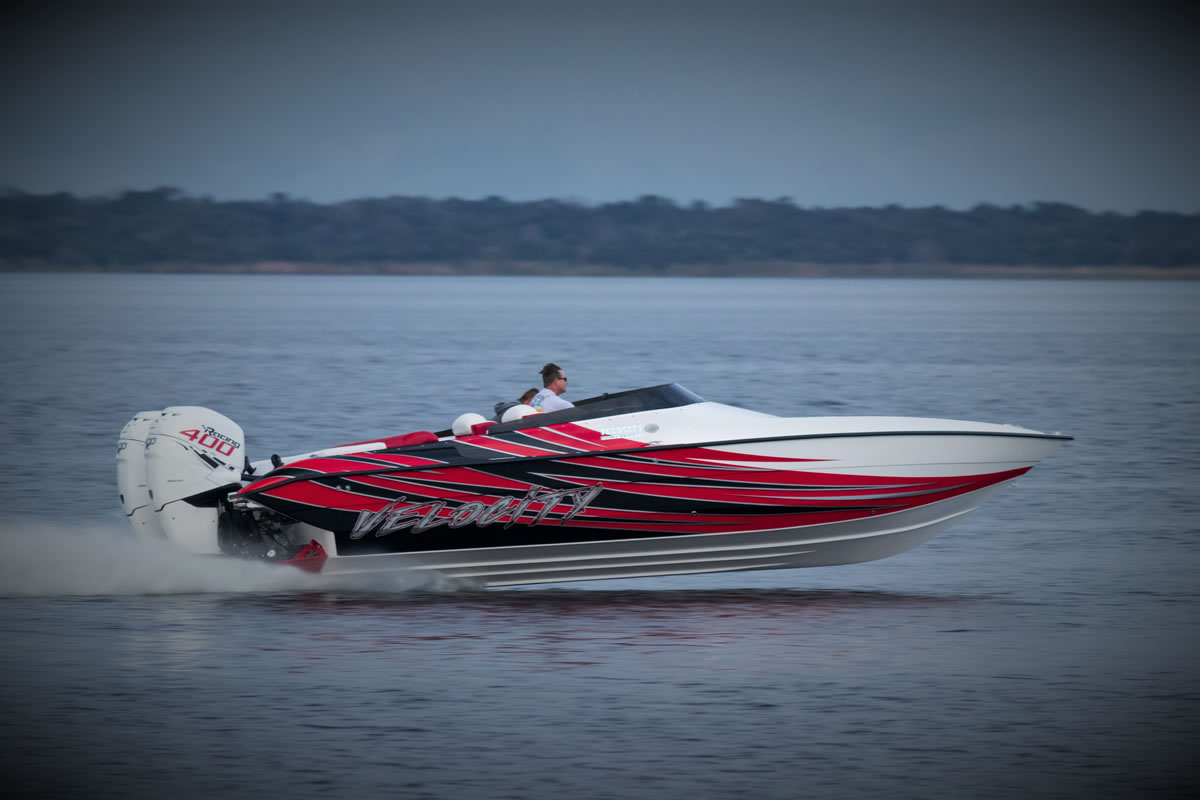 In 2019, over 936,000 boats and watercraft were registered in Florida. It's no secret why the sunshine state is considered to be a boater's paradise, with approximately 2,000 miles of coastline, nearly 11,000 miles of streams and rivers, and over 7,700 miles of named lakes. There is no shortage of waterways when it comes to boating in Florida. No experience in life is quite as exciting as taking a new boat out for the first time. But whether you're a seasoned boat handler or an ...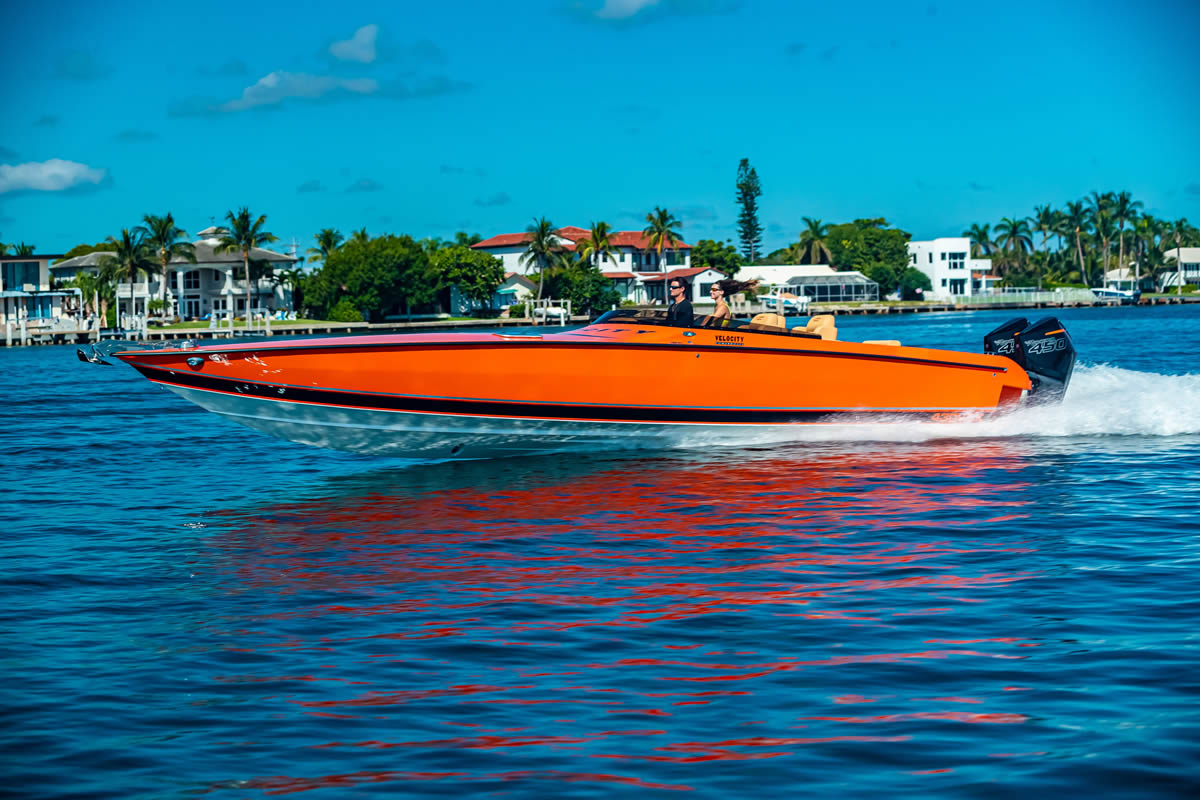 Deciding between owning a sailboat and owning a powerboat can be a tough choice. Marina costs for both will be likely to be the same depending on their size. And, both will have maintenance expenses related to their motors or other equipment. But, the fundamental differences lie in how you intend to use the boat and what kind of experience you wish to have on the water? Velocity Powerboats is your source for power boats in Sanford FL, and are here to help you navigate becoming a powerboat own...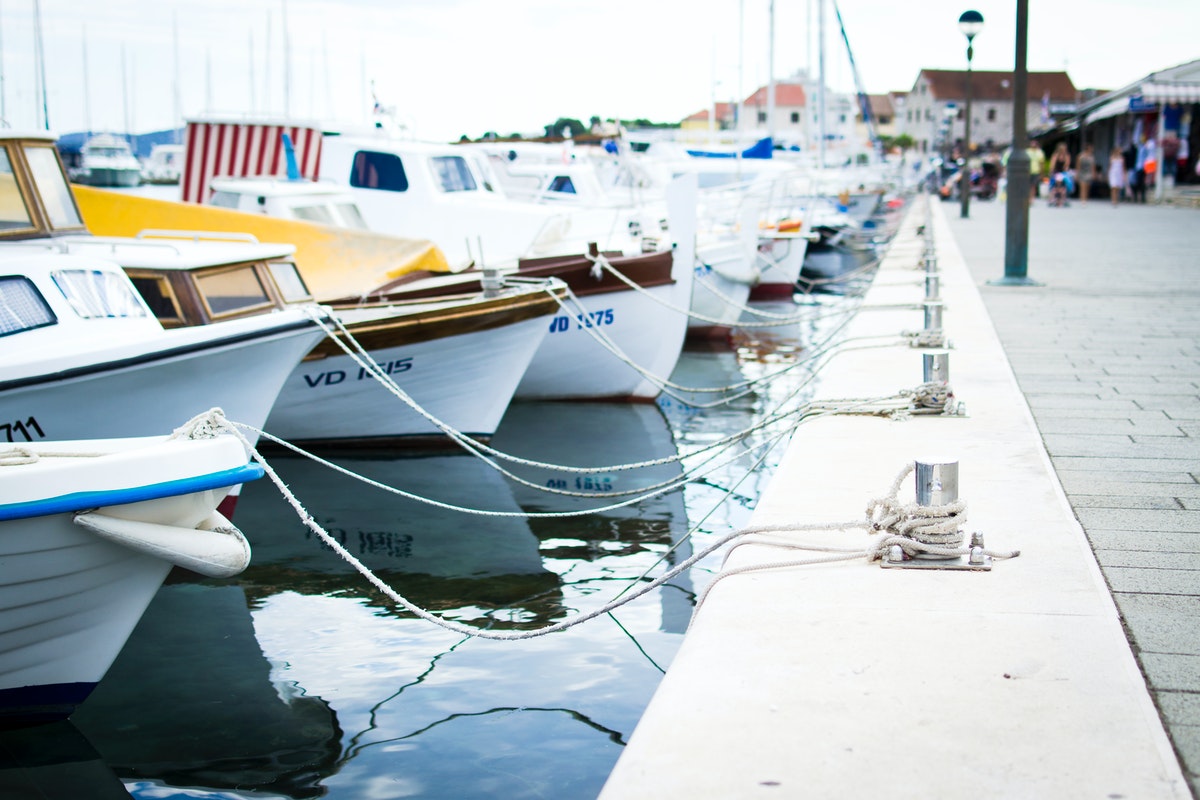 As a boat owner, you likely love spending your time on the water, enjoying the fresh breeze and the salty air on your skin. You may not enjoy spending your time maintaining and cleaning the boat, but this is necessity for its care and maintenance. When you clean your boat on a routine basis, you should work on following a routine. Our power boats in Sanford, FL are easy to clean when you follow this specific regimen. Floor Maintenance Every month, you s...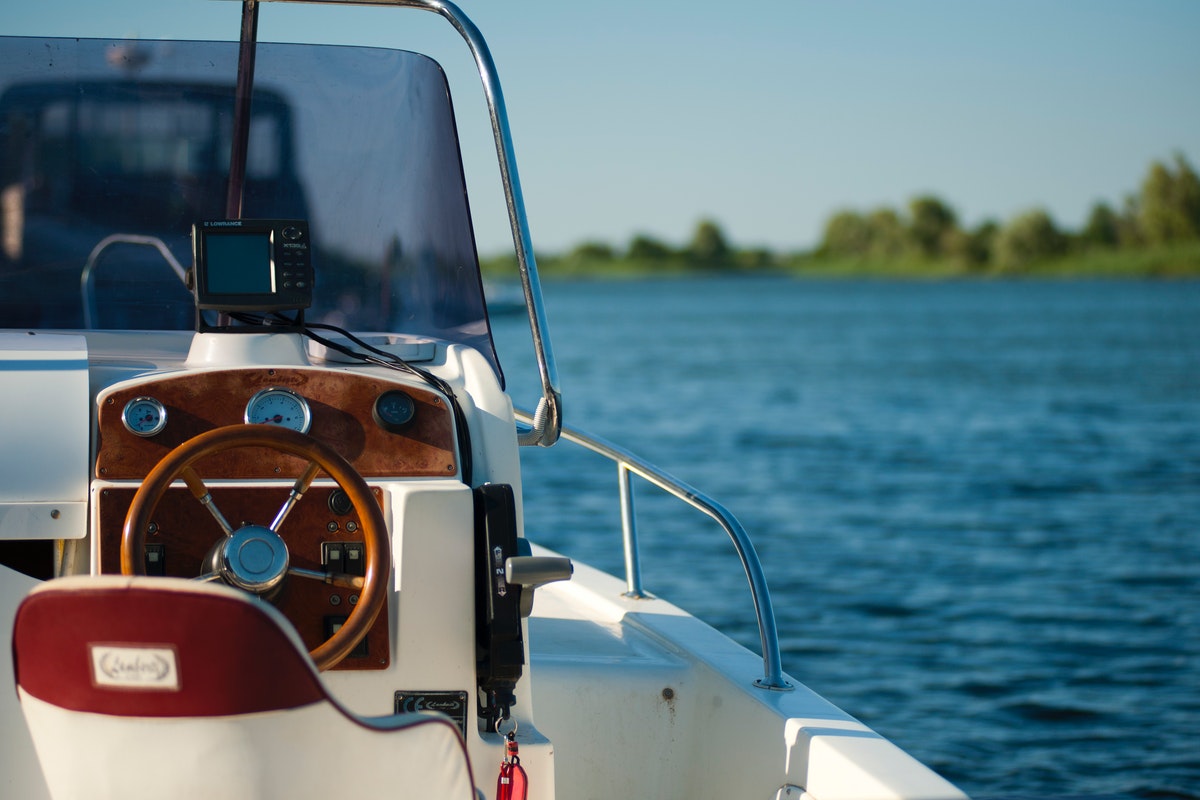 Have you always dreamed about owning a boat? Do you love spending your days cruising through the water? Those who own boats spend much of their time on the water, enjoying life with their friends and family, and going on unique and exciting adventures. Our power boats in Sanford offer the chance to expand your community and get in touch with the outdoors. These are a few of the main benefits of owning a power boat. Learn New Skills Boating is more...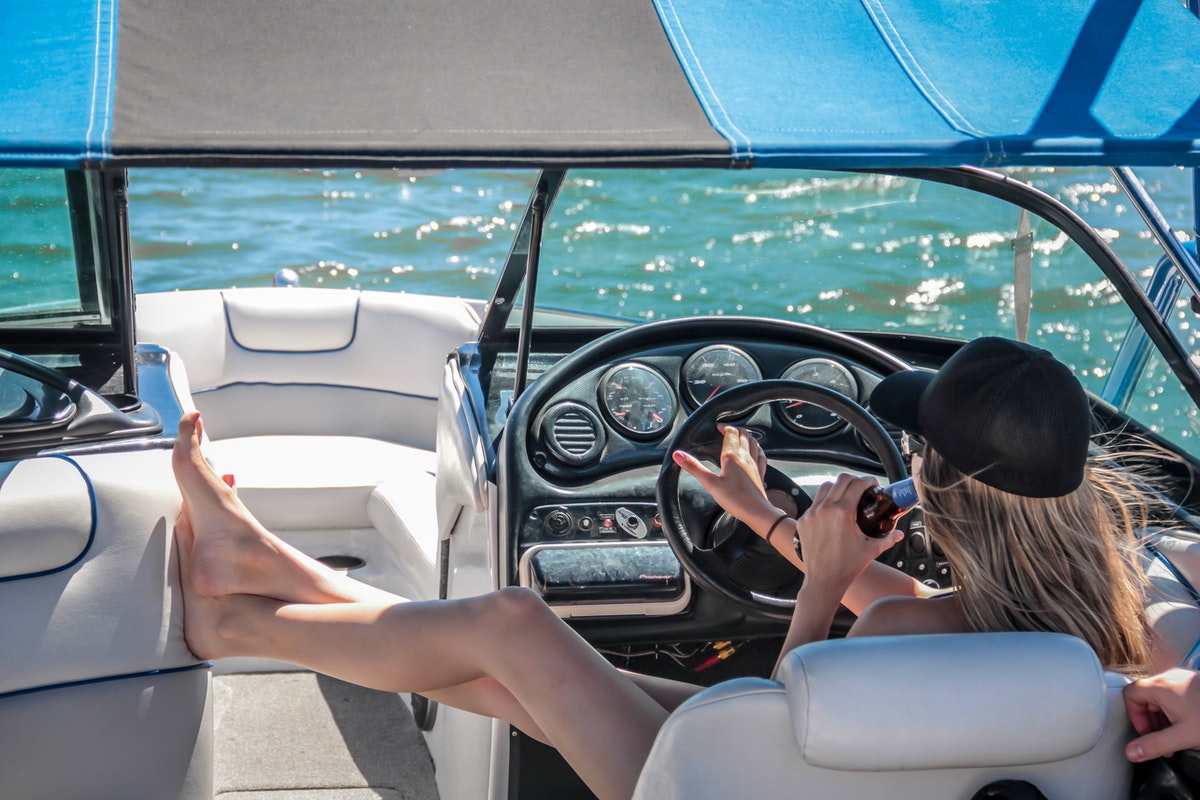 Have you always loved spending time on the water? Do you enjoy water activities, like water skiing or tubing? Are you an avid fisherman? Those who love spending their time on the water typically say they are going to buy a boat at some point in their life. They enjoy water activities, love the feeling of the fresh air on their face, and just want to live the boating lifestyle. However, many of us never actually get those power boats in Sanford, FL. For thos...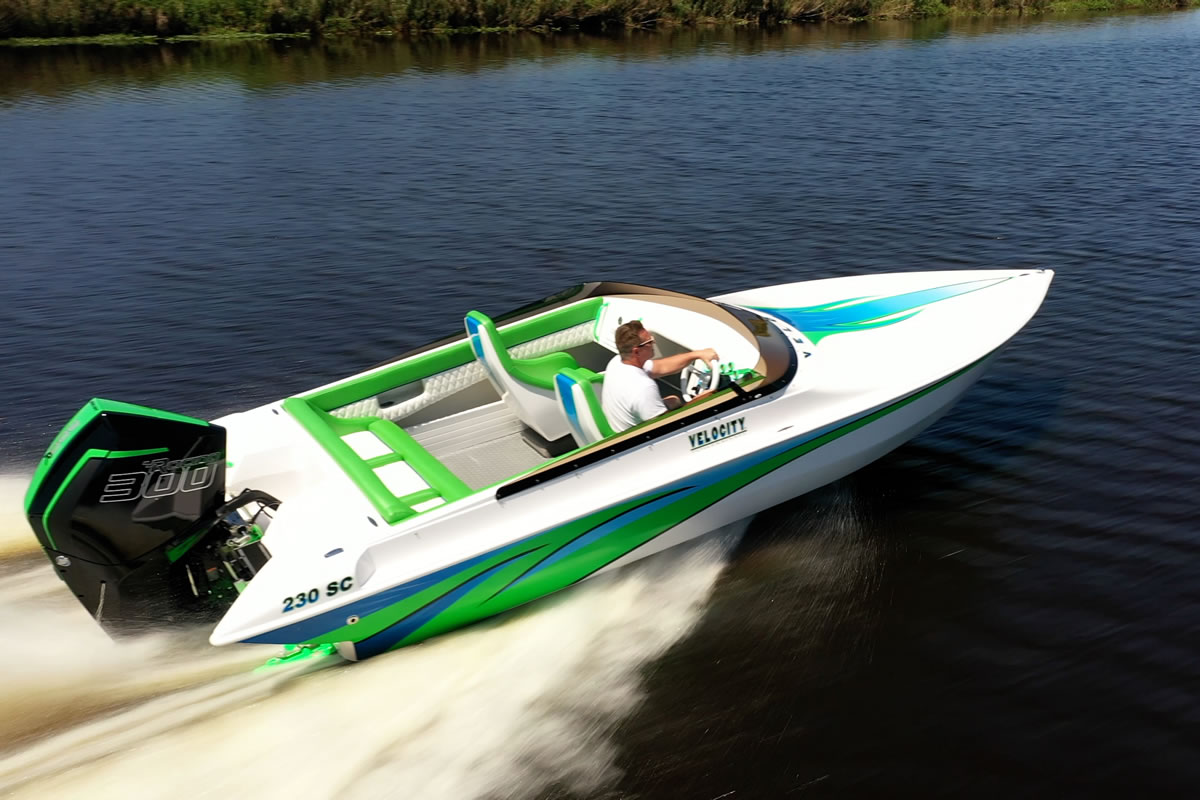 Have you been dreaming about the day that you can finally buy your own boat? Do you love spending the afternoon near the water? Water lovers, families, couples, and outdoorsy people love owning their own power boats in Sanford, FL. They can get out on the water and enjoy the boating lifestyle anytime it works for their schedule. These are a few of the great reasons why you should own a boat. Reduces Stress Life is noisy, complicated, and just over...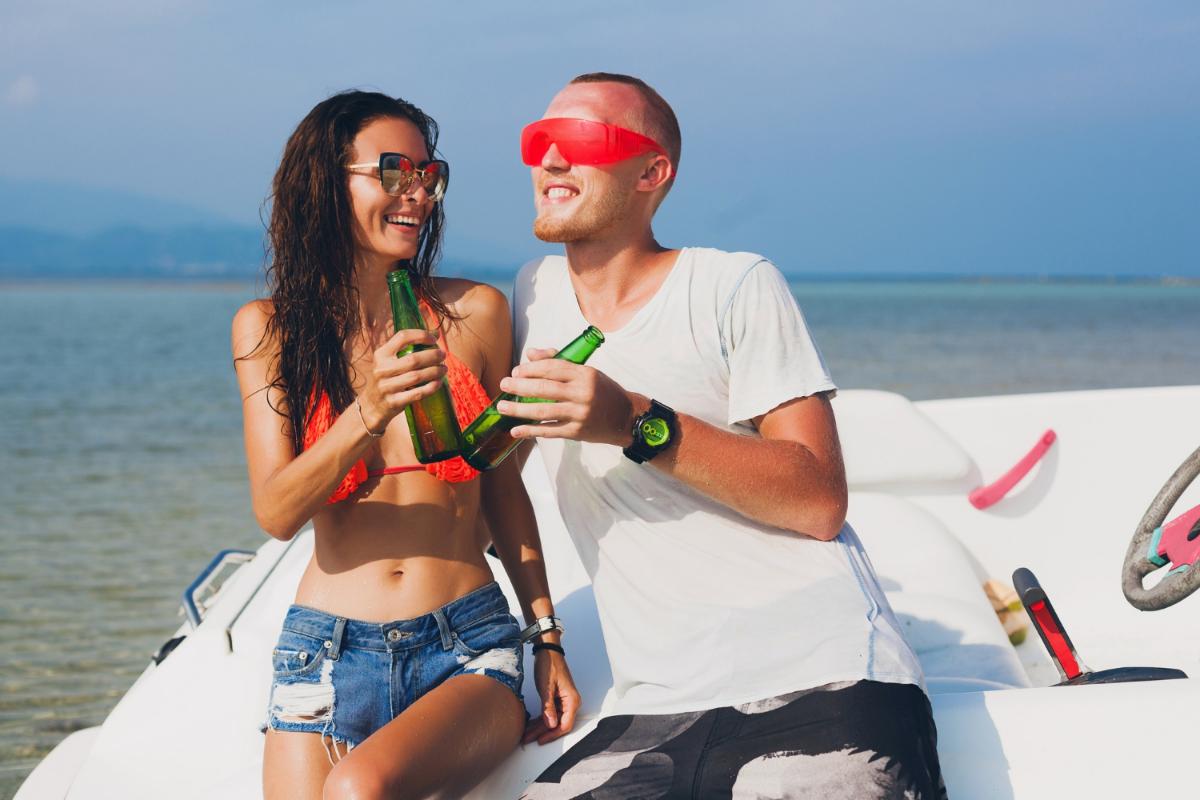 Are you looking to try some new outdoor hobbies in your area this summer? When you live in Florida, you have access to many exciting outdoor activities that can keep you busy each day of the week. In fact, you could probably try a new outdoor activity every single day of the month if you wanted, and you would likely never get tired. This summer, it might be time for you to try something new. These are some of the most enjoyable and easily accessible outdoor activities ...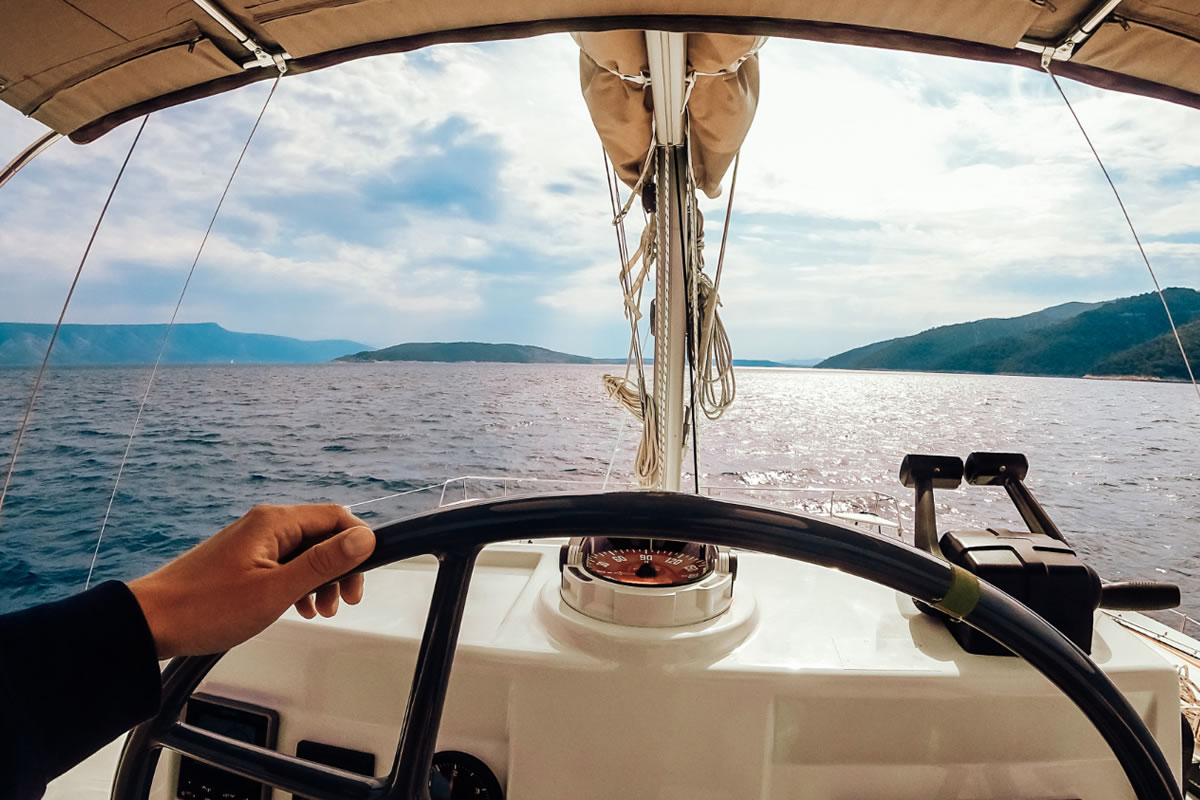 Have you recently acquired a new boat? Are you wondering what you need to do to take proper care of your new boat? Whether you have purchased a speed boat, pontoon, or power boats in Sanford, FL, you will want to be sure that you are doing the right things to learn how to properly operate and maintain your new boat. You should follow this checklist of essential tasks to complete when you become a first time boat owner. Get Boaters' Insurance ...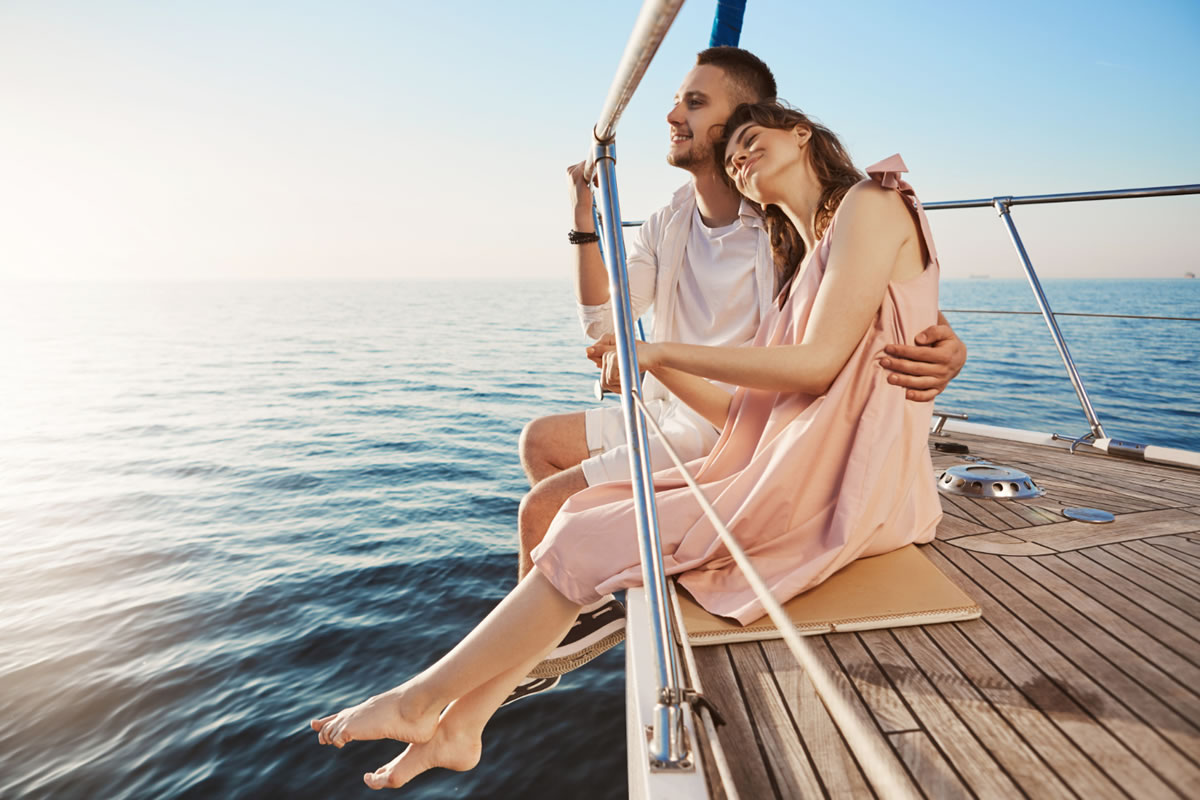 Last year, we were all met with challenges that stifled our social lives, confused our professional lives, and made us contemplate our mental health. However, as 2021 rolled in, we all felt hopeful for the change that was coming our way. As we head into the summer months, many of the social restrictions have been lifted from our lives and we are finally able to form a new sense of normal. Because of this, you will want to take advantage of the ability to have a little more f...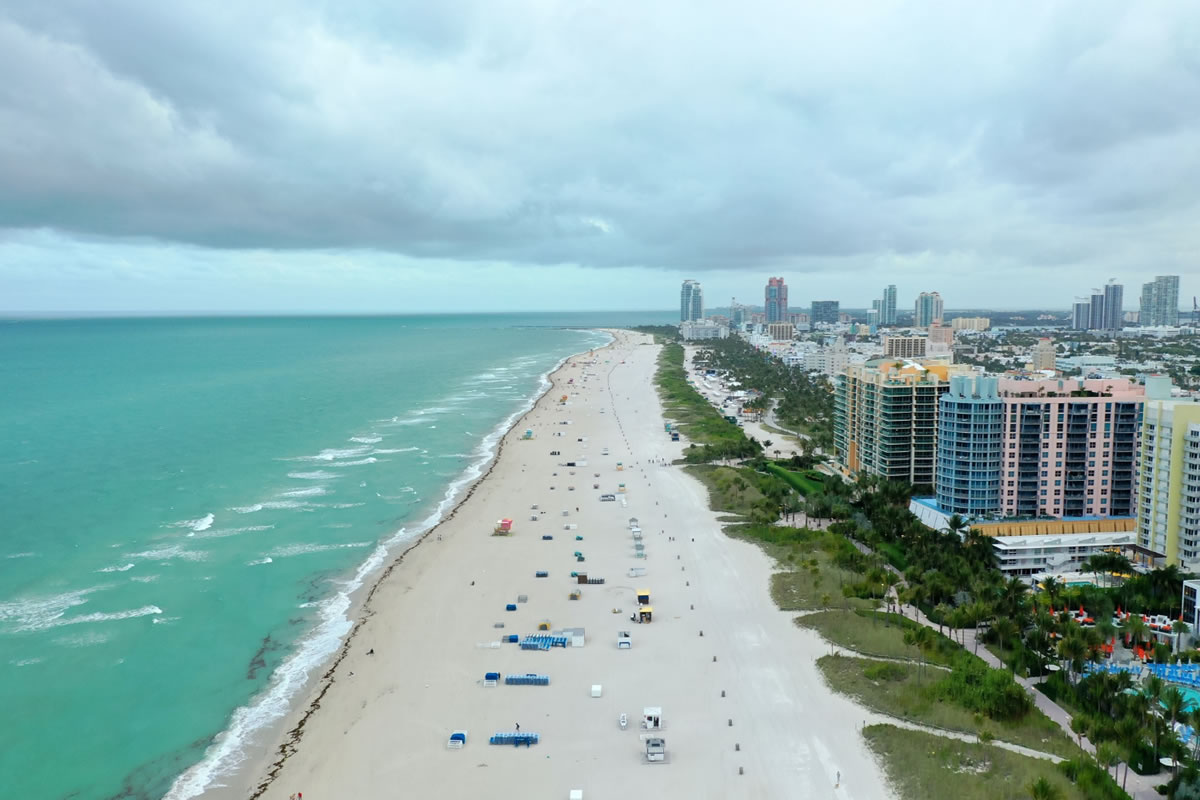 Are you an avid swimmer? Do you love spending the afternoon on the boat? Are you looking for ways to spend more time on or near the water? When you live in Florida or vacation in Florida each year, you can enjoy the perks that the state offers, especially for those that love spending time near the water. When you enjoy water sports and power boats in Sanford, FL, you will also spend many more hours doing what you loved when you are in Florida. There are a few rea...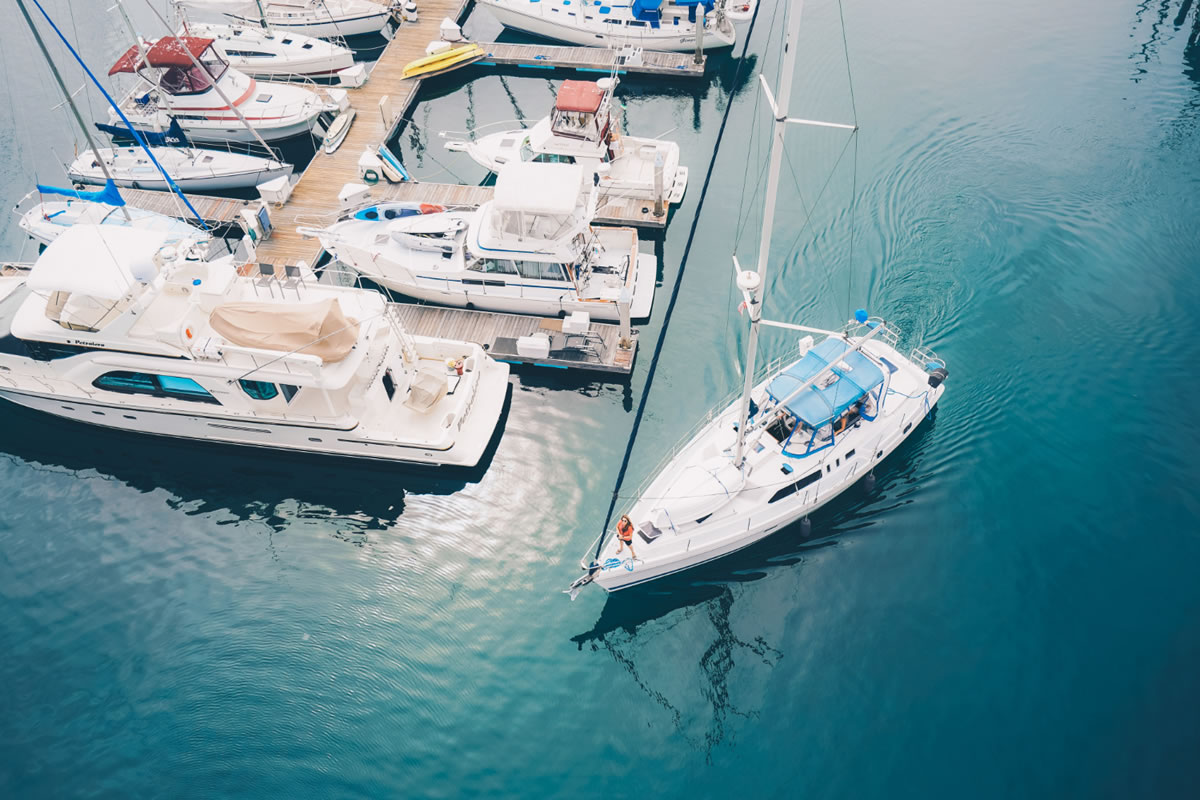 Are you looking to give some love to your boat? Do you want to make a few changes to your boat this year? When it comes to owning a boat, you will want to make sure to keep your boat in optimal shape and condition over its lifespan. This will provide a more enjoyable experience when you are out boating, and it can also prevent any accidents or damages from occurring. At Velocity Power Boats in Sanford, FL, we understand how much our customers value their boats, and we ...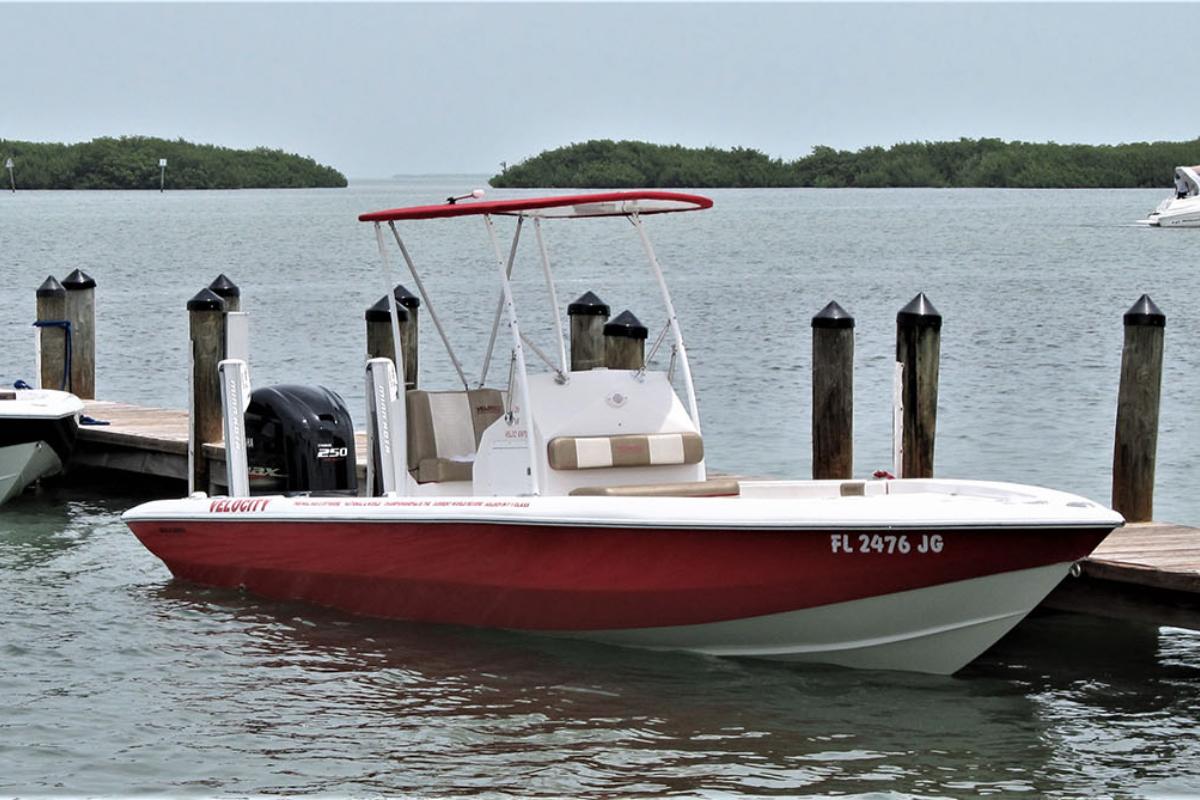 Are you interested in boating as a recreational activity to enjoy with the whole family? Do you love spending the day on the water, either doing water sports or fishing? Boat owners enjoy the beautiful weather that Florida offers, as they can get out on the water anytime they want. If you enjoy spending much of your time on the water, it may be a great time for you to consider buying your own boat. Owning a boat has many benefits, including choosing one that matches yo...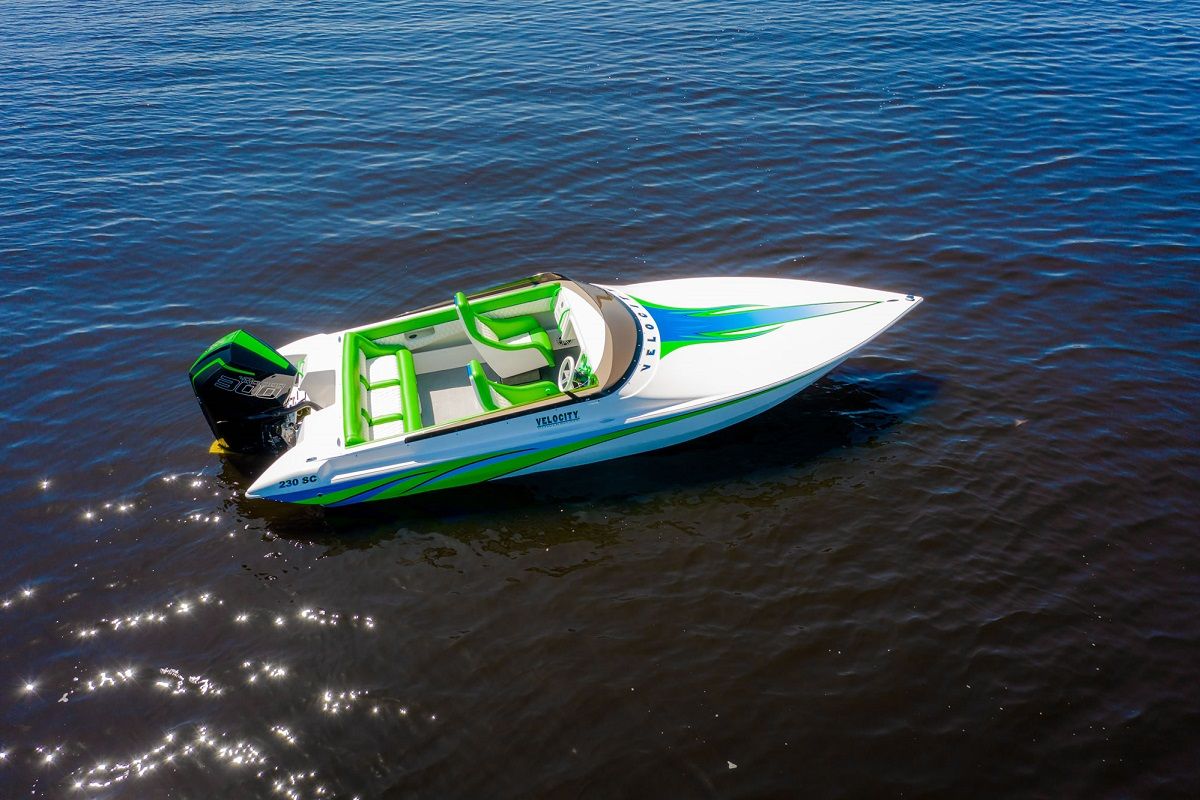 Have you been eyeing up a brand new boat to spend more time on the water? Are you tired of constantly renting boats when you want to spend a day at sea with the family? For those that enjoy boating as a recreational activity, you may find yourself contemplating owning your own boat. When you live in Florida, you have access to beautiful weather all year long, which means that you can take a boat out on the water during any season of the year. As a boat owner, you...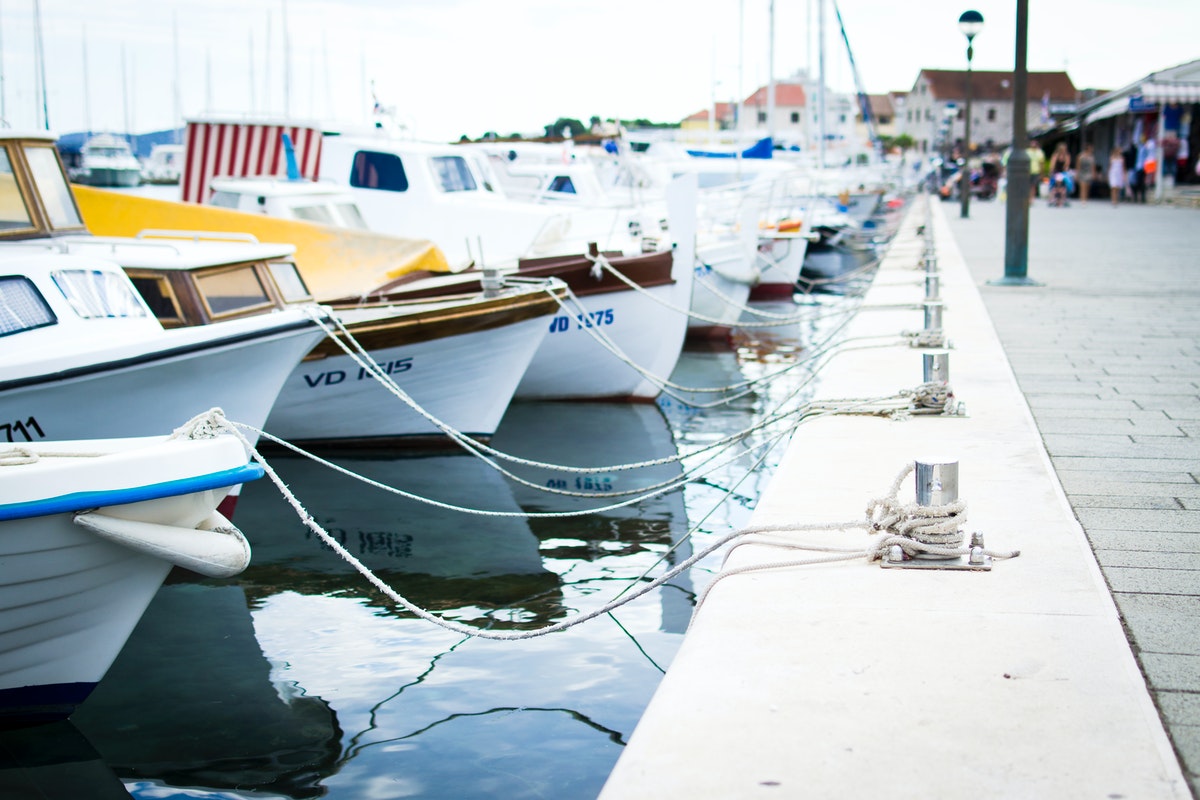 Are you considering whether it's time for you to buy a boat? If you've had your eye on one of those gorgeous power boats in Sanford, FL, you will want to consider getting one soon. When you live in Florida, there are countless opportunities to spend time on the water. Whether you enjoy fishing, rafting, water skiing, or just relaxing on the water, boating can provide you with some great ways to spend the days. There are a few great reasons why you should buy a boat w...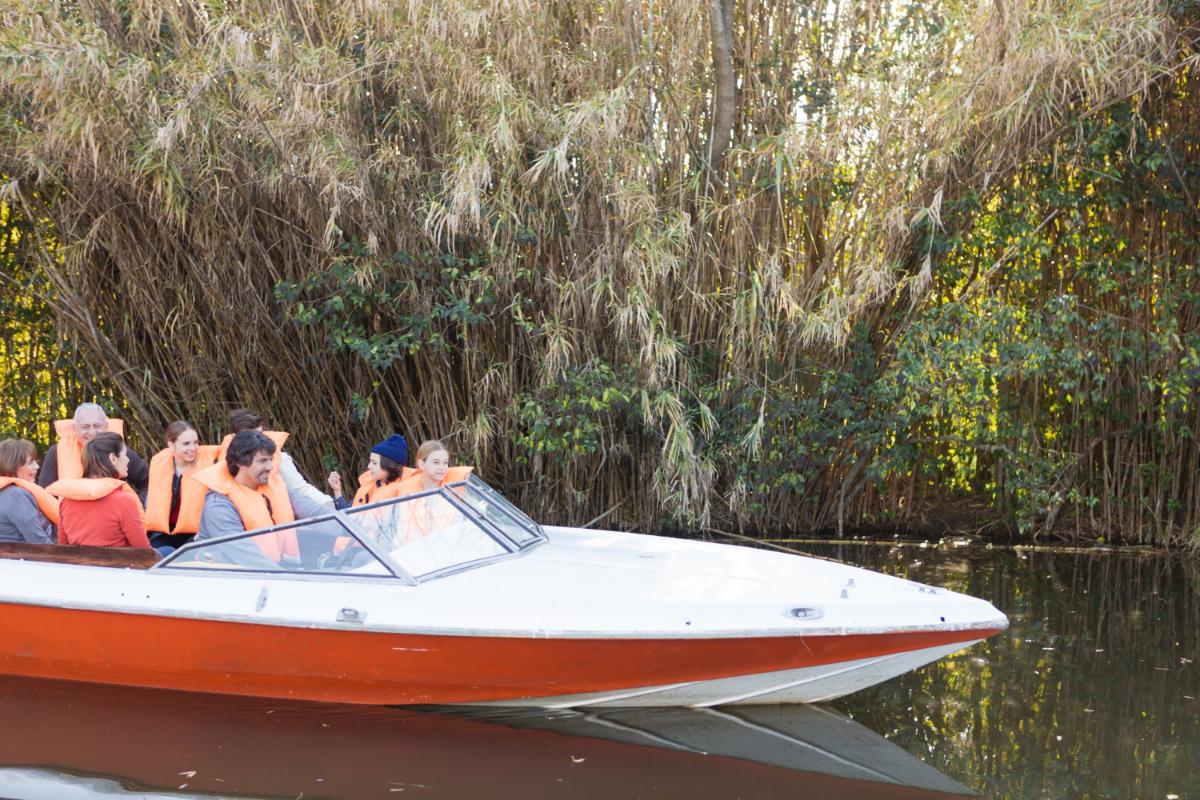 Life jackets are required to be included on every single watercraft that holds passengers, because they truly save lives in the event of danger. Even the best of swimmers are instructed to wear their life jackets when they are swimming in the water or even when they are travelling on their power boats in Sanford, FL. Even though life jackets are designed to save you from drowning in the water, many people choose to forego wearing their life jacket when they are boating in the wate...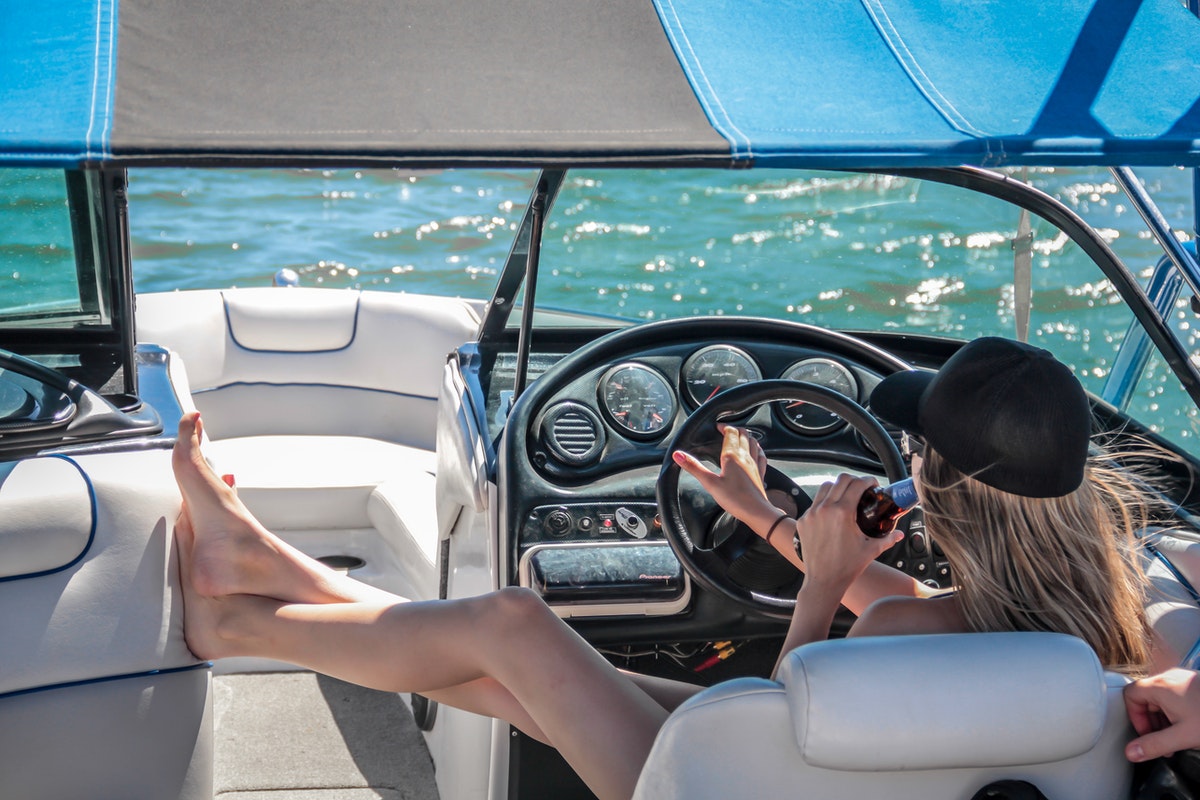 Do you enjoying renting a boat to spend the day on the water with your friends and family? Are you considering getting a boat to enhance your Florida lifestyle? When you have the chance to spend every weekend on the water, you will likely feel an improvement in your life. It takes the stress of renting out of the question, because now it will be your own boat. Having power boats in Sanford, FL increases your chances of spending more time on the water doing what you lov...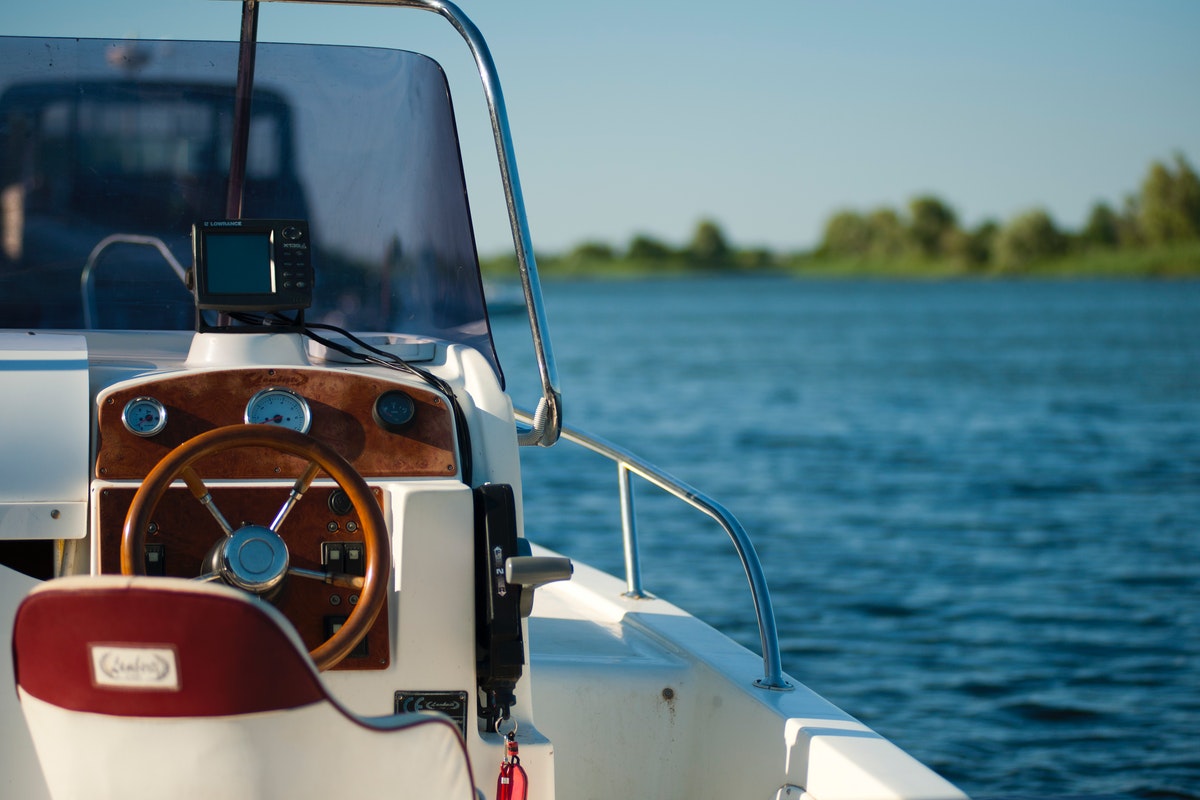 Are you interested in buying a boat this year? A boat is a large purchase that should be thoughtfully considered before you take the leap. For those who enjoy taking the boat on the water and spending the day with their family, a boat seems like the perfect investment to take advantage of being able to do this whenever you want. Our power boats in Sanford, FL provide our customers with countless hours of entertainment, relaxation, and family fun. Before you take the le...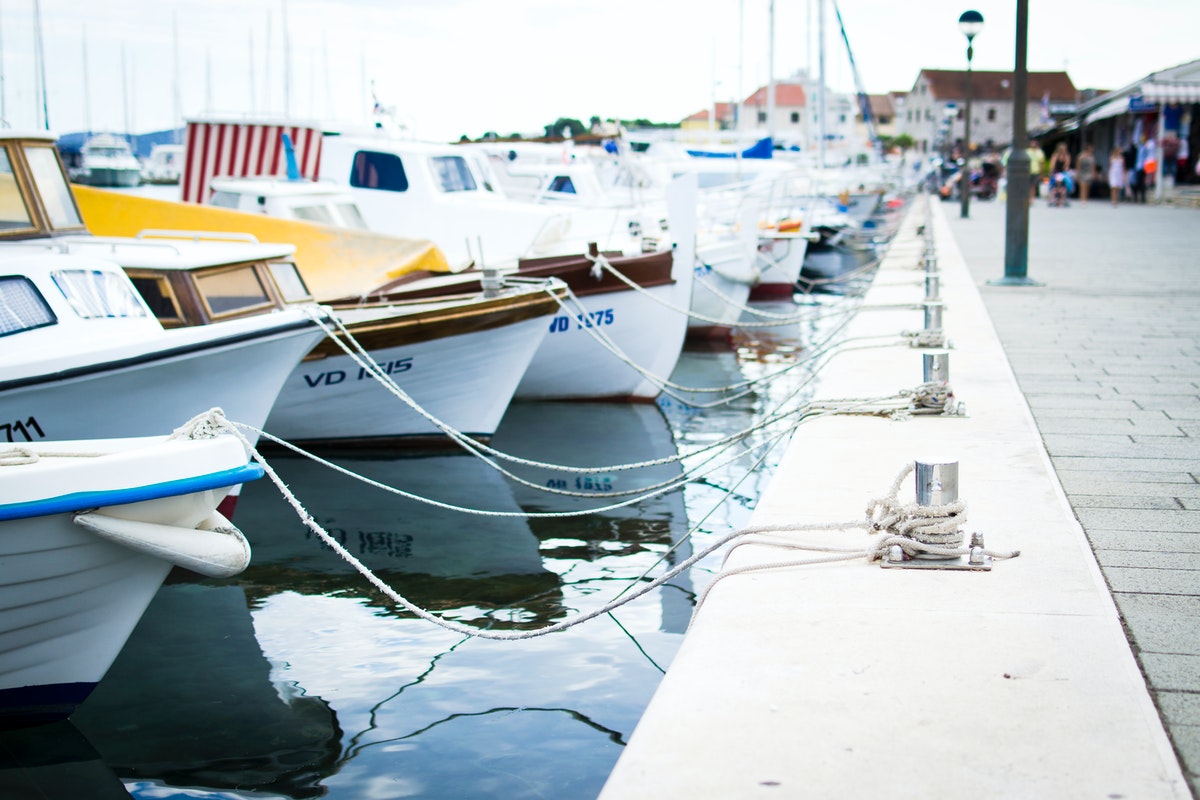 Did you know that it is actually considered bad luck to change the name of your boat? This means that once you've chosen a boat name, it should stick with your forever. Not to add any pressure, but this makes naming your boat a huge decision that shouldn't be taken lightly. When you buy a boat, whether it be sailboats, yachts, pontoons, or power boats in Sanford, FL, you'll want to choose a name that reflects your emotions, lifestyle, and sentimentality.&nb...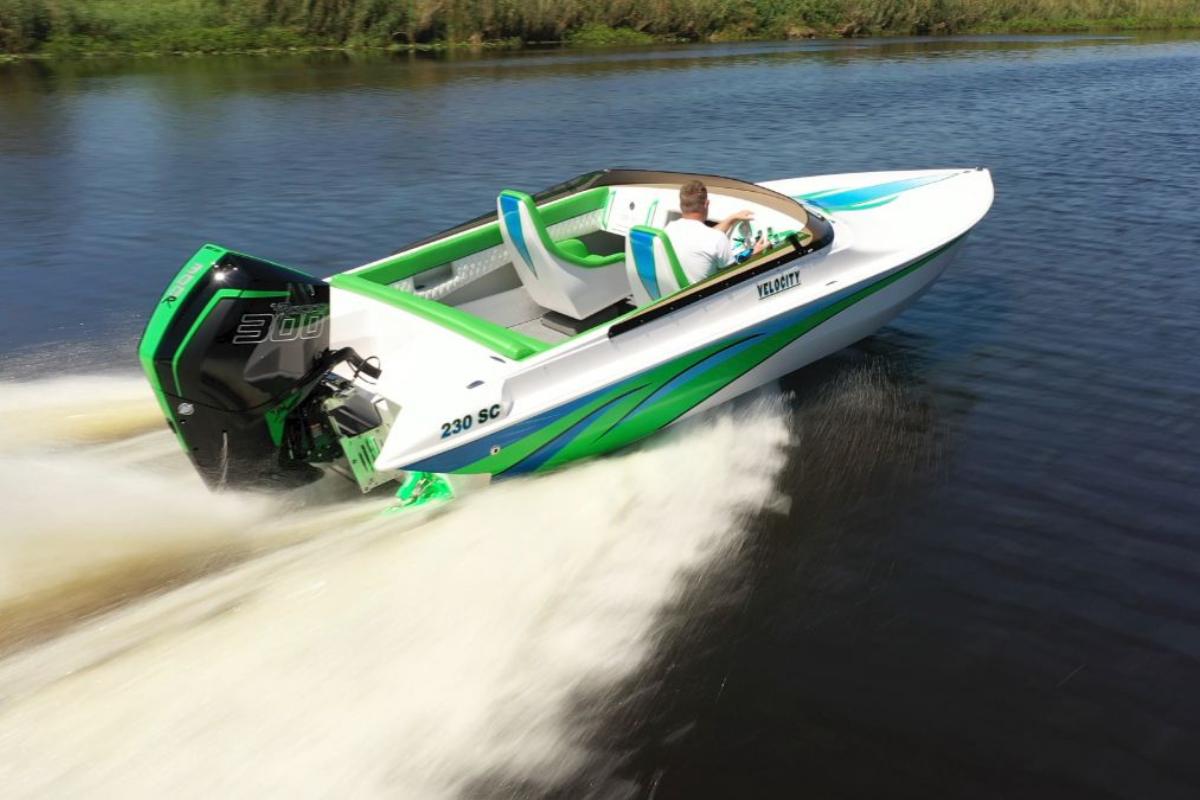 If you are the proud owner of a power boat, you likely spend a lot of your time cruising through the beautiful Florida waters and enjoying the fresh breeze as you go. Spending time on your boat is a way to relieve stress and enjoy the great outdoors. However, you always want to be prepared in case of any emergencies or accidents. Whether you own a yacht, speed boat, pontoon boat, or power boats in Sanford, FL, you want to stay safe when you are out on the boat for the day.&n...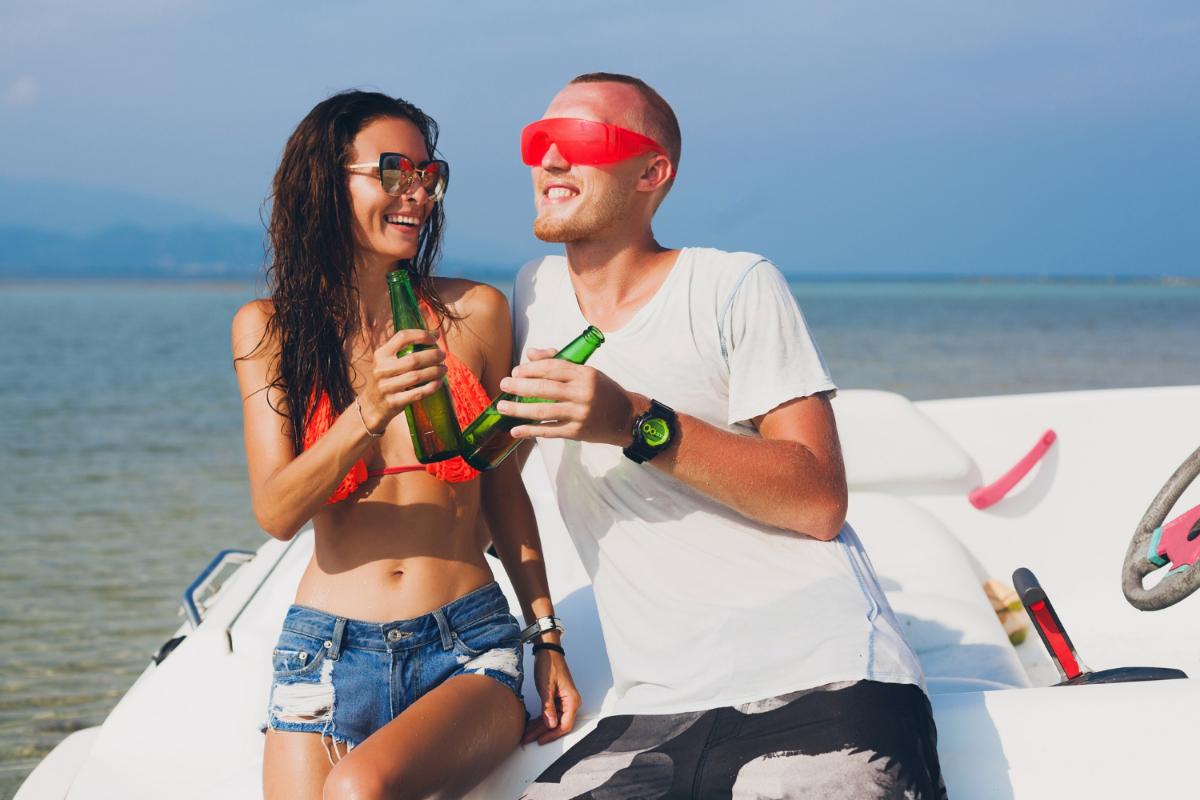 Do you feel refreshed after spending the day out on the ocean? Whether you are snorkeling, lying on the beach, listening to the waves, boating, or doing water sports, you likely feel as though it was a day well spent after you return from the water. Boat owners have this luxury every day of their lives, especially those that have their power boats in Sanford, FL. There are many reasons why being near the water is a day well spent, but perhaps one of the best reasons is becau...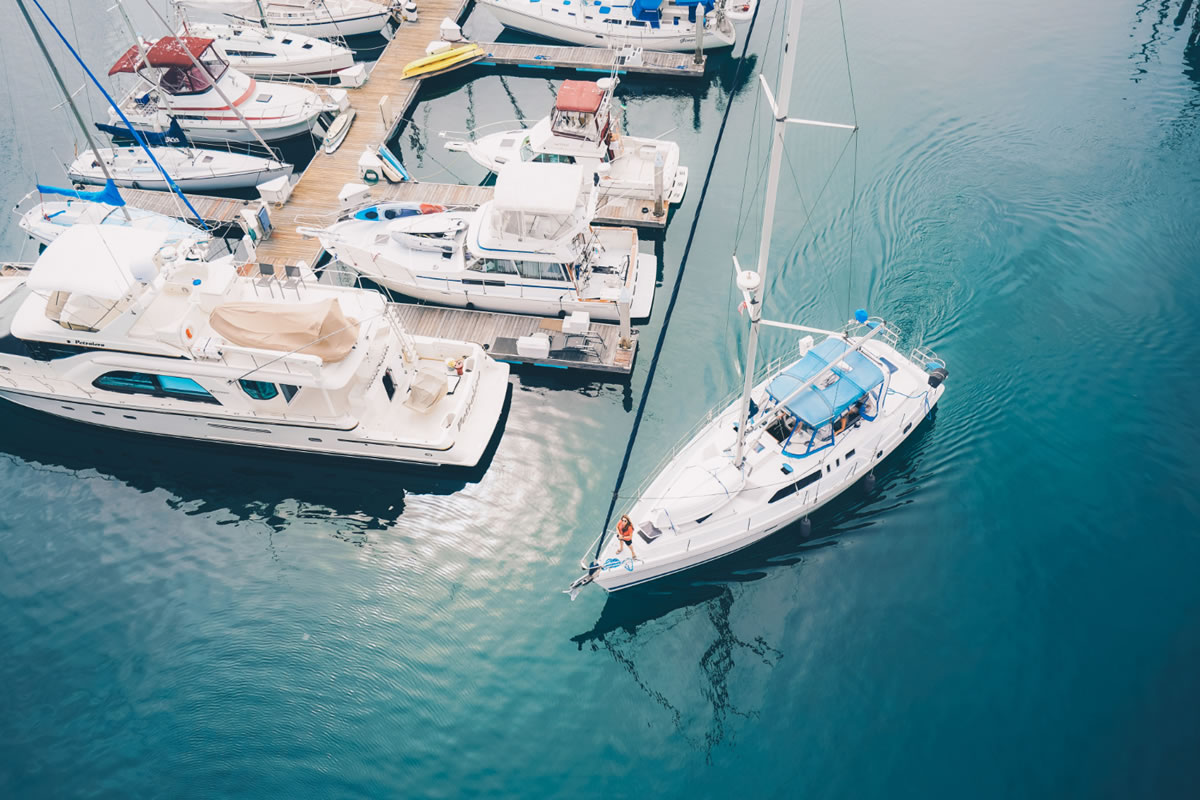 When it comes time for you to take you boat out on the beautiful waterways in Florida, there are a few things you'll want to know about boating safety. This includes familiarizing yourself with the state's boating regulations. The last thing you want to do is take your power boats in Sanford, FL out on the Atlantic and get in trouble for rules you didn't know existed. Here are a few of Florida's boating regulations you should know about before you put your bo...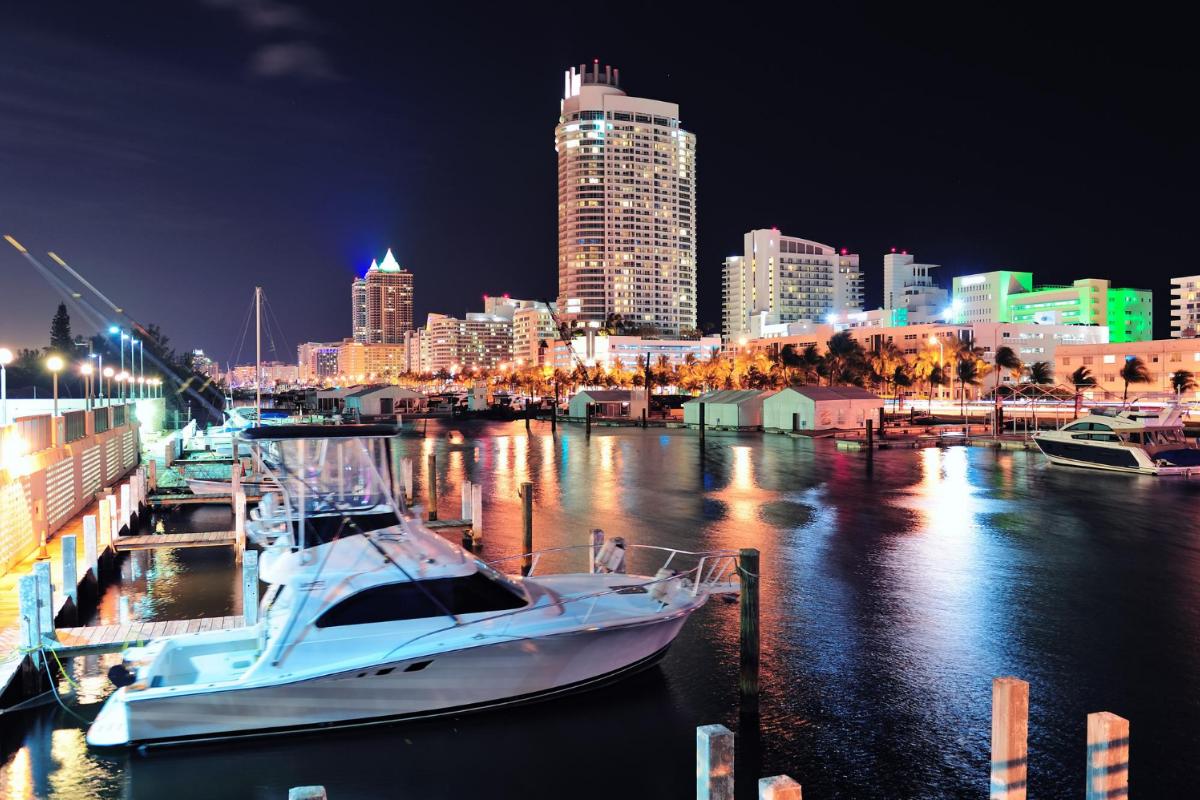 Boating is a great way to spend a day on the water while relieving stress and letting the responsibilities of everyday life fade to the background. It's also a great way to make precious memories with family. With our power boats in Sanford, FL, you can live this lifestyle every single day. In Florida, many people make boating a hobby or even a sport. Those who enjoy boating in central Florida have many different waterways to choose from. These are some popul...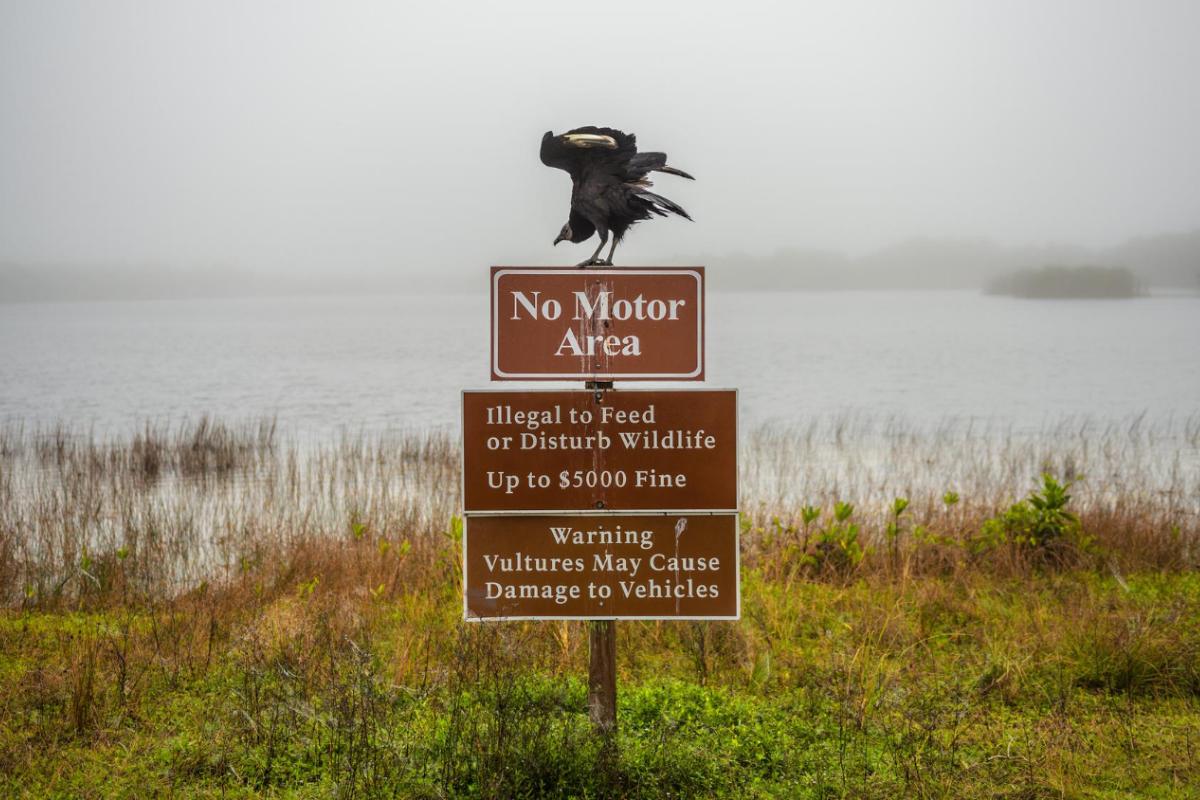 Florida is known for its sunny climate and warm days. Many people spend a lot of their time outdoors when they live in Florida, for its warm climate gives residents countless opportunities to enjoy nature and outdoor activities. When you have power boats in Sanford, FL, you can spend a day on the water enjoying water sports and floating with your friends and family. When you live near a park, you can hit the trails. When you live on the coast, you can enjoy afternoons ...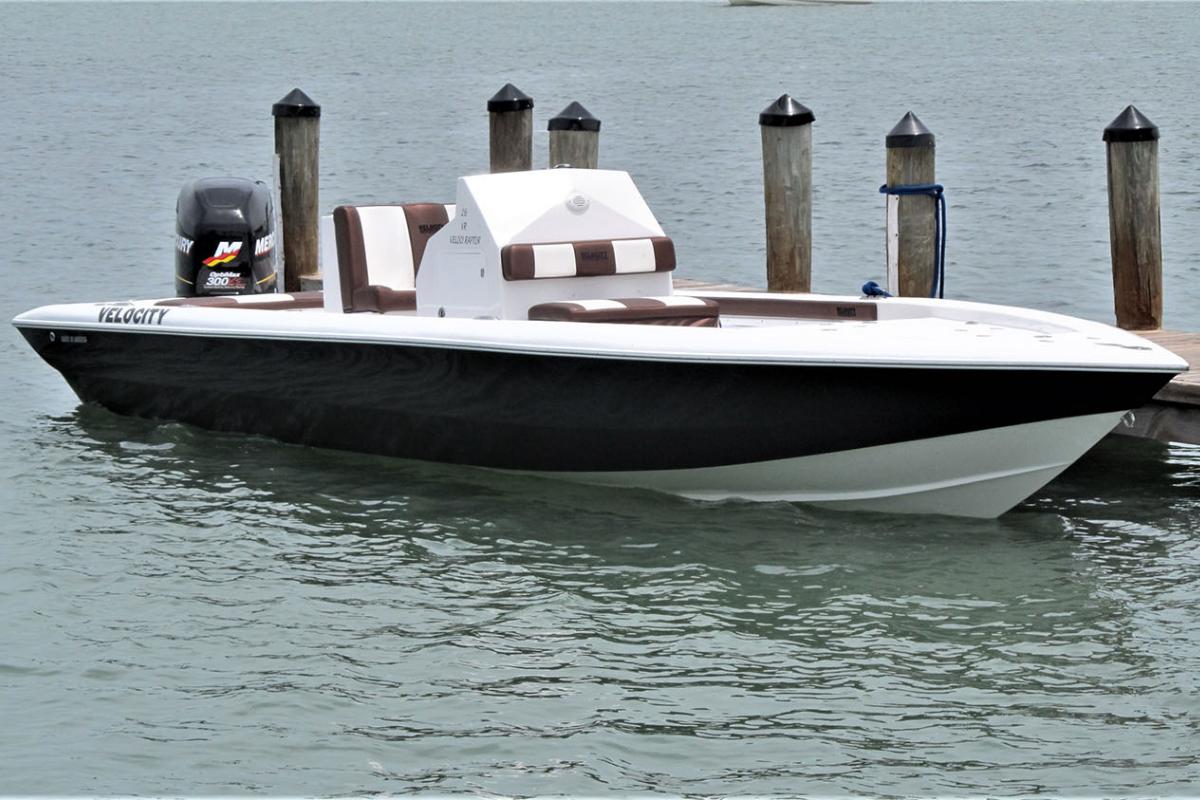 When you live in Florida, you have constant access many waterways, such as lakes, intercostal waterways, and the ocean. In order to maximize your use of the water, you want to consider investing in a power boat. Power boats in Sanford, FL can give you the freedom and excitement you need to escape some of the stresses of everyday and bond with your family and friends out on the water. There are many great reasons why you need to invest in a power boat when you live in Florida...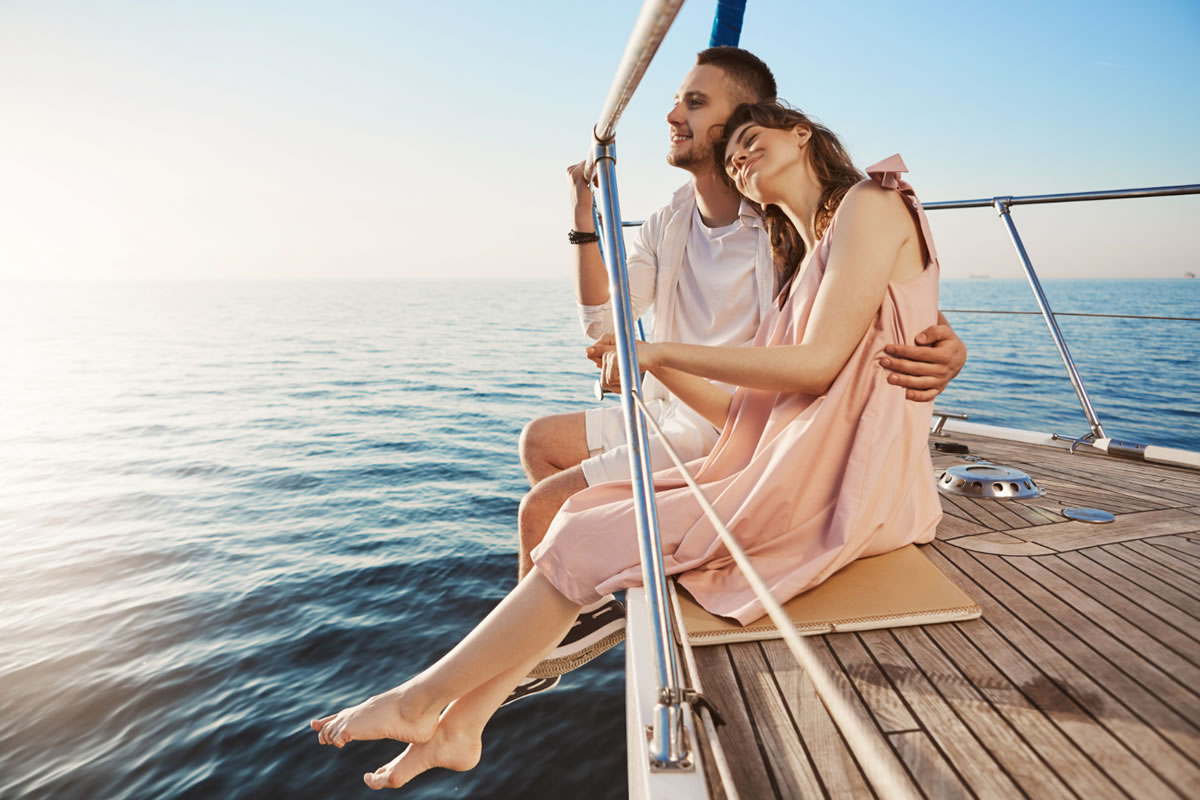 Many people rent boats to spend a day relaxing on the water when they are on vacation. Imagine if you could live this way all year long, not just on vacation. When you go away on vacation, all of your worries and care seem to fade away and you find yourself actually being able to enjoy simply living. You enjoy relaxing on the beach, and you enjoy the breeze in your hair when you cruise through the water on power boats in Sanford, FL. There are many benefits to living t...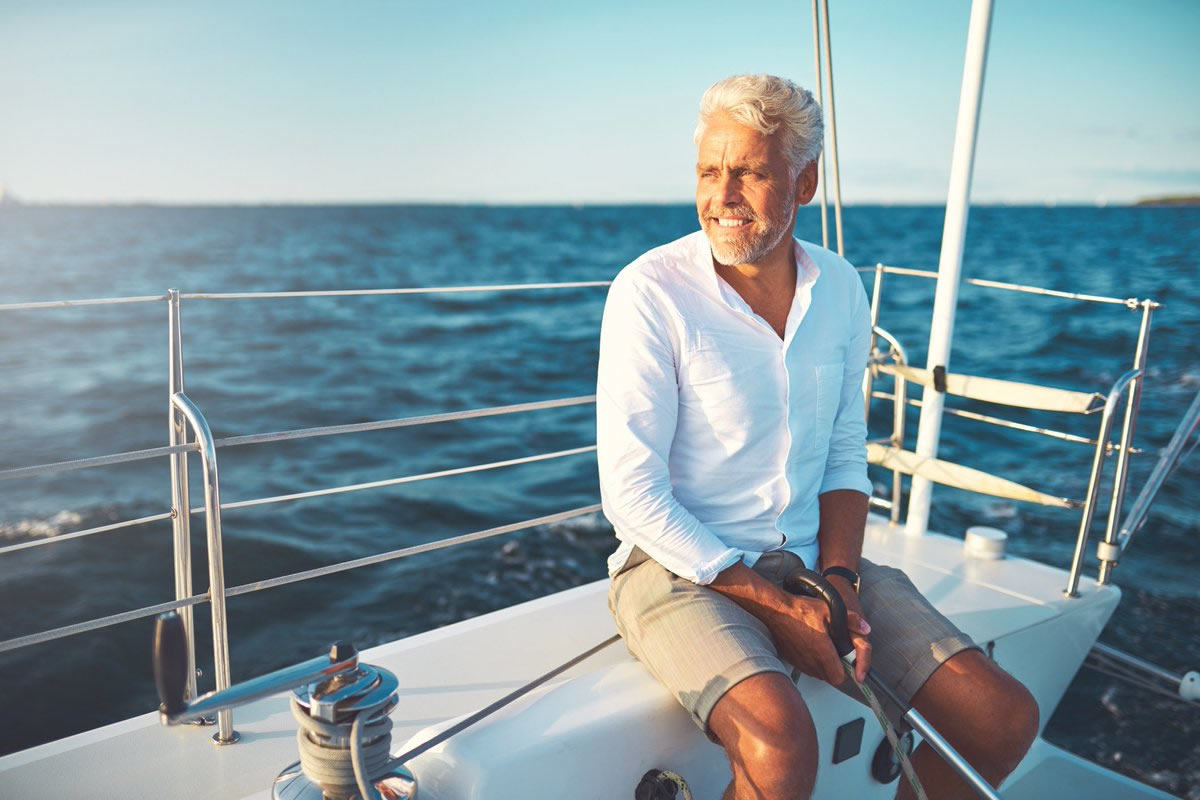 Have you ever spent a day out on the water? After you came to shore, docked your boat, and went home, you probably felt refreshed and reenergized. Boating can help to promote health and happiness. As boat enthusiasts who specialize in power boats in Sanford, FL, we enjoy boating any chance we can get out on the water. Not only have we felt better and healthier after spending a day out on the boat, we have also heard similar reports from our customers. There are r...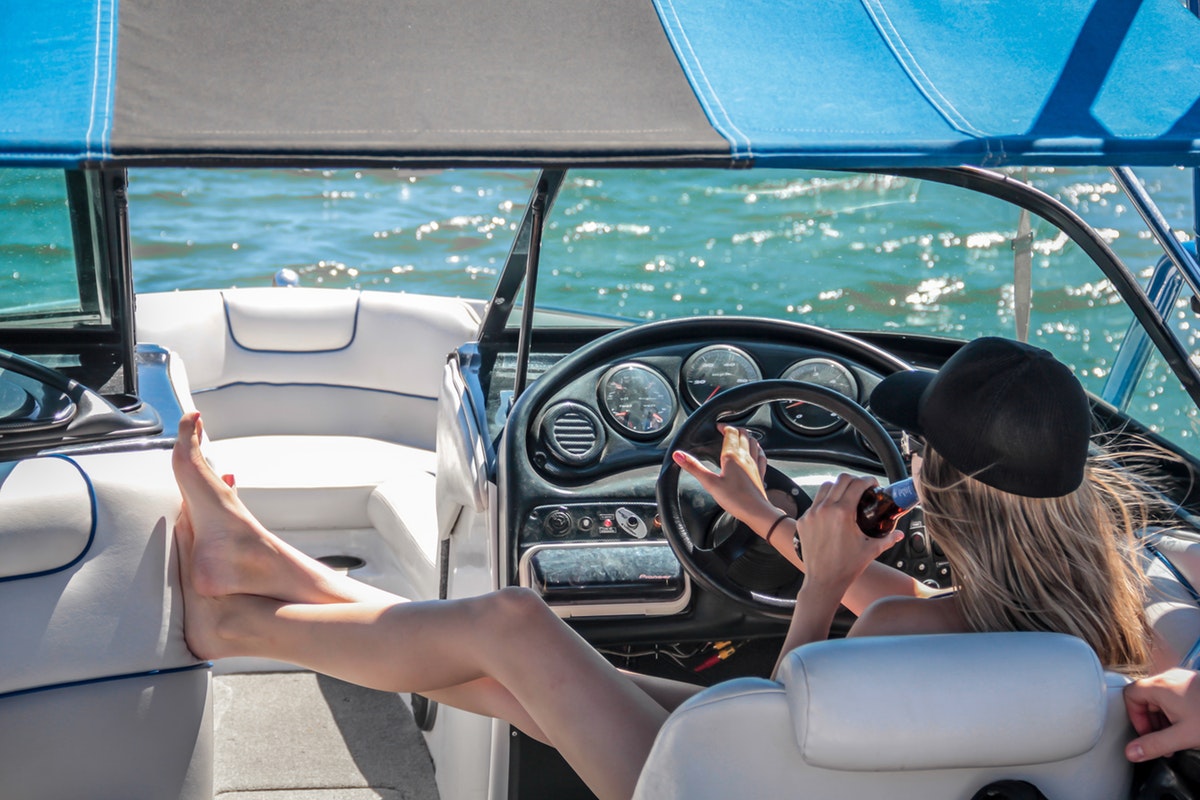 Many boaters say that the days they spend out on the water are their favorite days of the week. They have a chance to feel the fresh air as they cruise through the river or bay, spend time with their loved ones on a hot afternoon, or simply just relax under the blue skies. Boating experiences offer endless adventure and enjoyment in the great outdoors. At Velocity Power Boats, we sell and repair power boats in Sanford, FL, and we love to exchange great stories with our fello...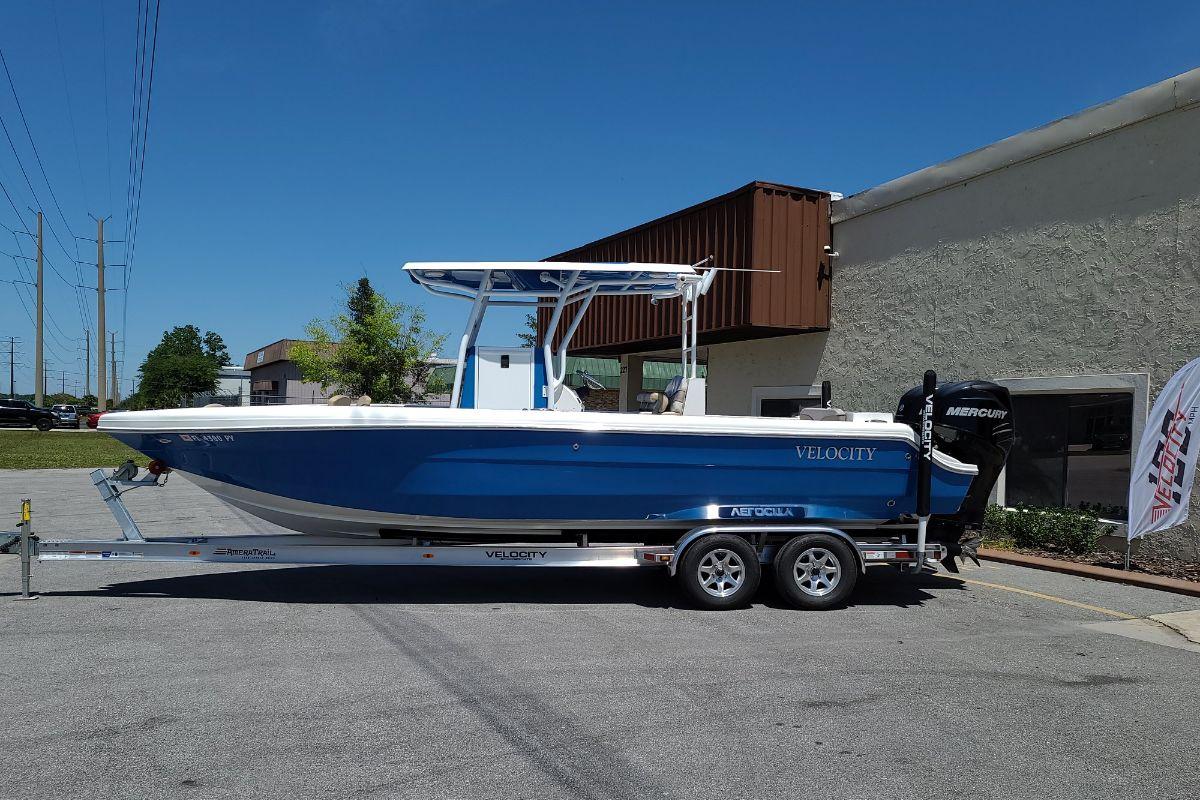 The innovative design of Velocity power boats enables their boats to turn sharper while still maintaining stability. They also plane faster than most other models. Safely reaching top speeds is never a problem. Velocity Power Boats are much more fuel-efficient compared to other boats because of their light-weight design. A specially designed hull also improves its economy. Velocity is the leader when it comes to performance. They have over 40 years of experience in building ...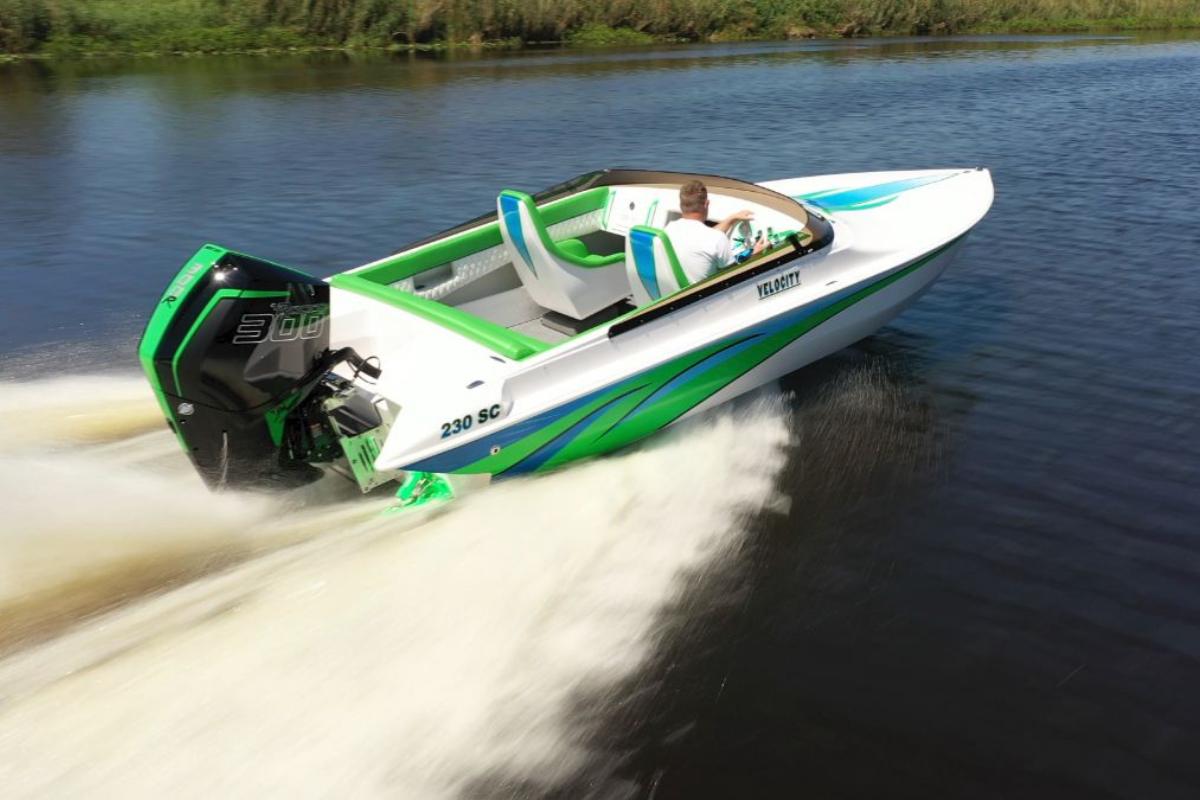 There is nothing more refreshing than being able to spend a day boating. It is a fun activity that you and your whole family can enjoy together. If you enjoy boating, you will need a boat that's fast, easy to maneuver, safe, and one that will require minimal maintenance. Whether you're fishing, cruising, racing, or if you want to go a casual outing with your family, there is nothing more important than safety. You want a boat that will function efficiently and provide optimal stabilit...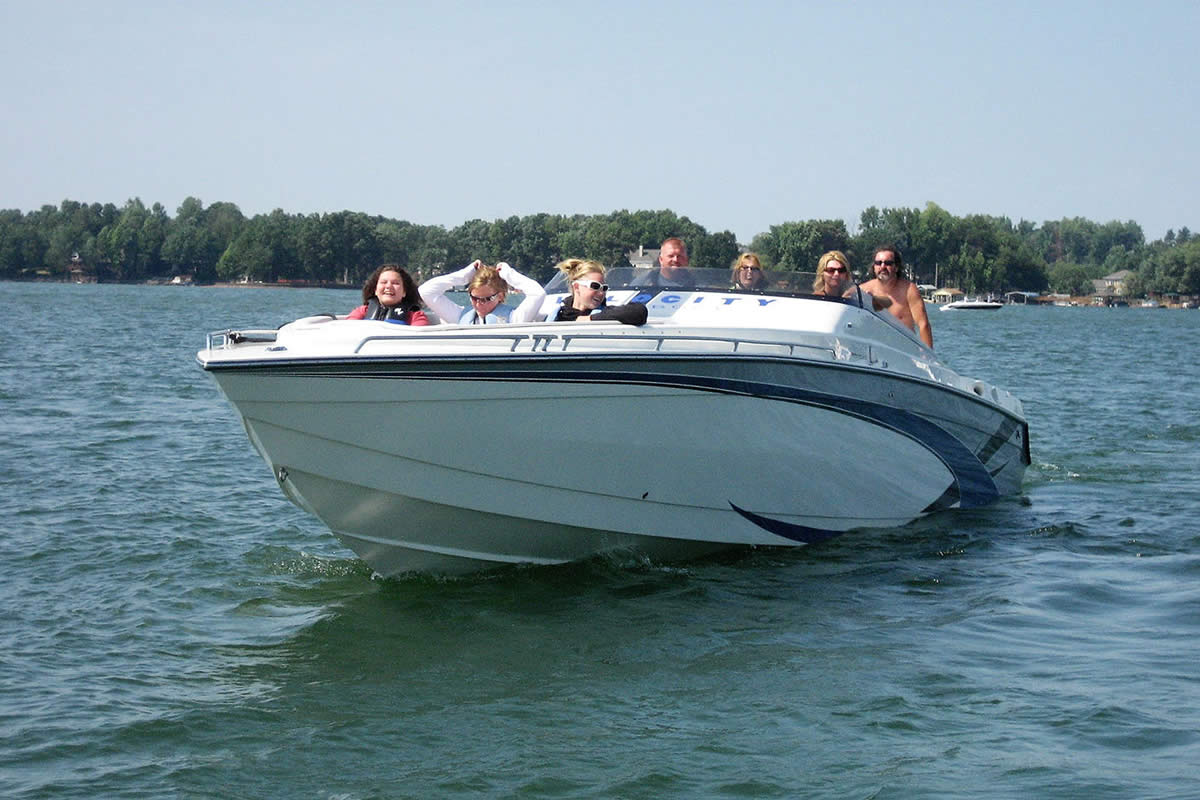 Powerboating in Florida is the perfect way to soak up the sunshine, but that does not mean that you can go out on a regular boat that will get kicked around by the waves. You can make some plans with your powerboat. If you do not have one yet, then the summer shows are a great place to talk to experts but do not buy until you check out the powerboats in Sanford, Florida. Summer is the perfect time to ride up and down the coast because Florida has a very scenic coastline that almost completely...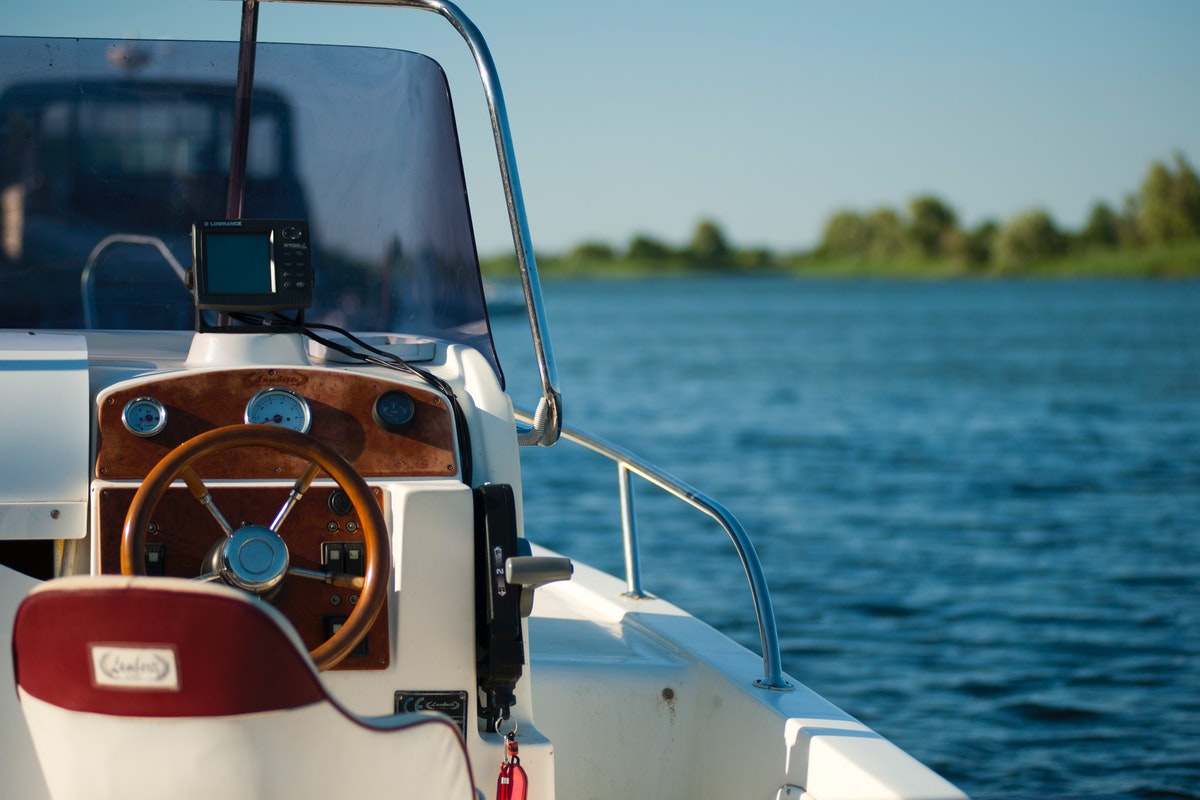 Powerboating as an activity has a lot of different types of fun things you can learn and enjoy doing during your free time. Powerboating as a sport could be mistaken for completely being about high-powered boat racing. Therefore, the meaning of powerboating is about more than just the boats that have high-performance motors. The fact is, when someone says powerboating, they could also be using the term to refer to such sports as waterskiing and wakeboarding. The Term Powerboating c...
The year 1976 started with our race hulls entering into record speeds and unmatched velocities. Real "velocity" is what made our three, World-Speed Records possible and fun. What you must consider is the scientific difference between speed and velocity. You could be destined for disaster if your sole focus is just to go fast. We had some tough lessons to learn as we built our power boats in Sanford, FL. Almost any Boat Maker Can Achieve Speed What velocity ac...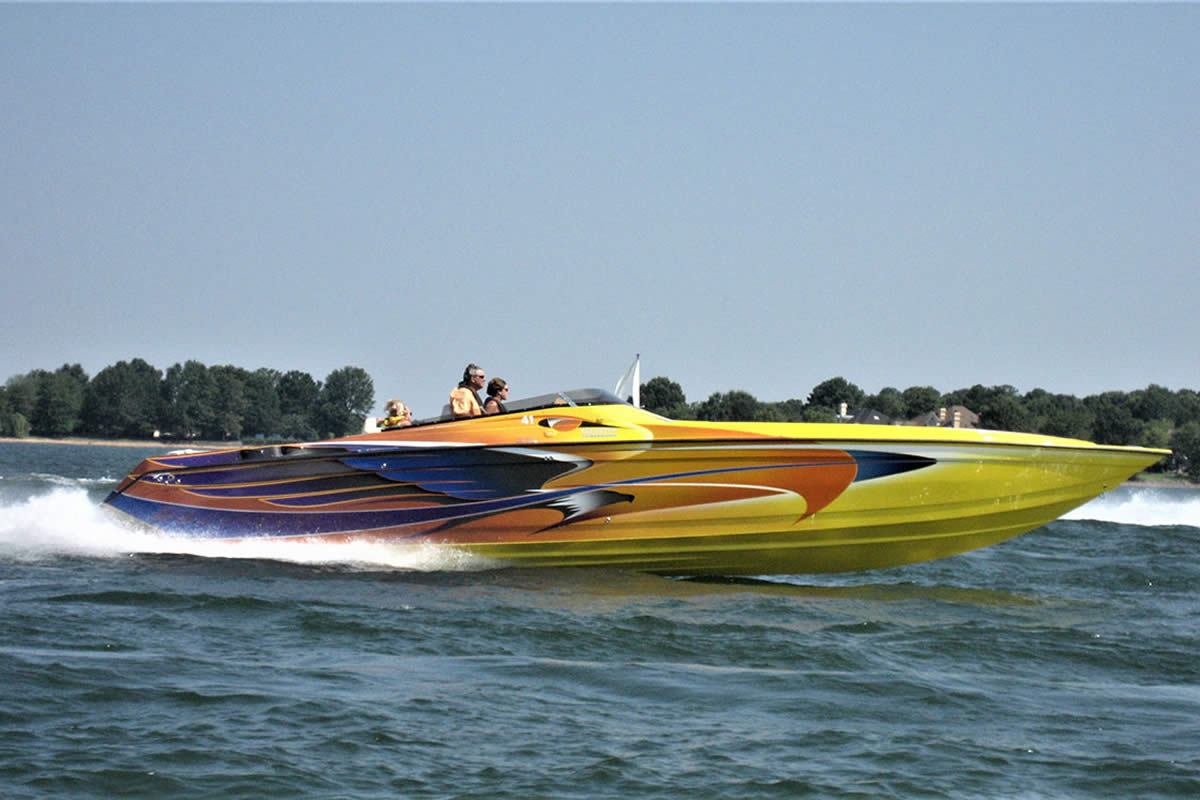 Poker runs are fun powerboating events in Florida and the surrounding area. At each of five stops, participants draw a card with the winning person having the highest poker hand at the end of the event. There are often many other fun events held in conjunction with poker runs. After buying powerboats in Sanford, FL. these events are fun ways to get involved with the powerboating community. Fort Myers Poker Run The Fort Myers Poker Run will occur between April 25 and Apri...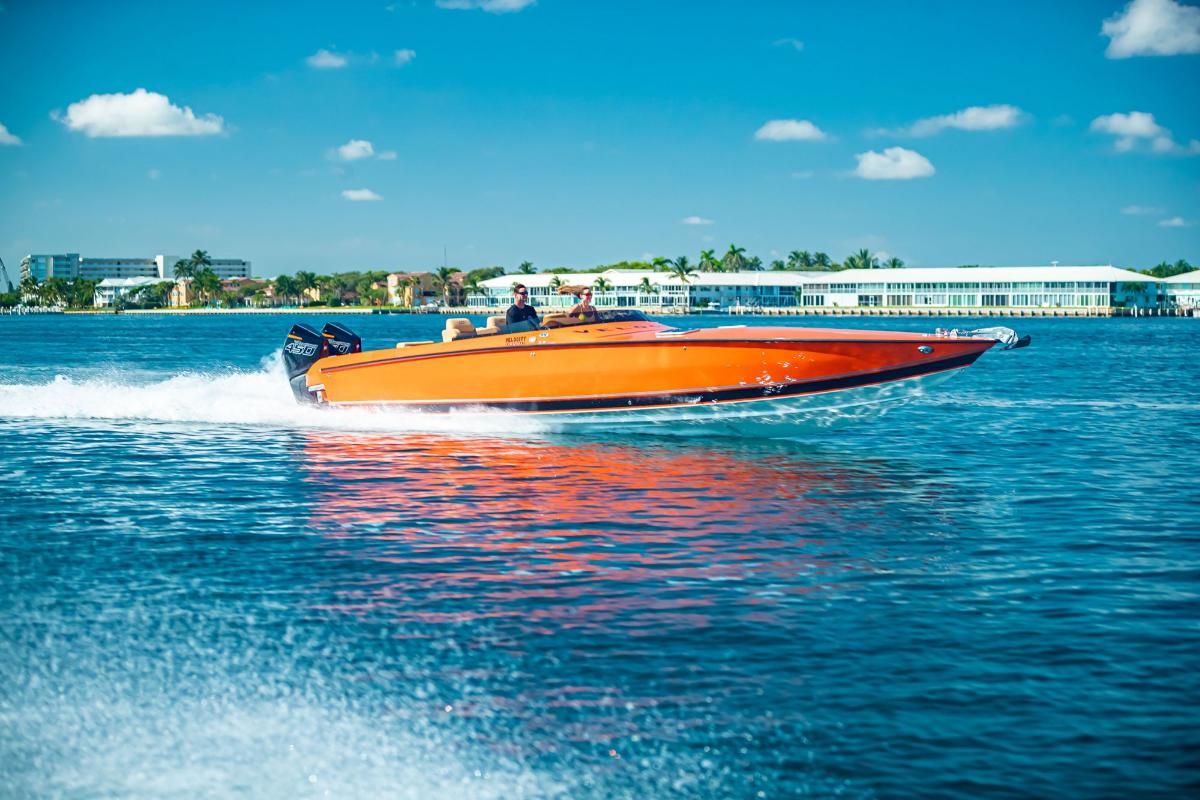 For more than 42 years people have been getting their power boats in Sanford, FL. from Velocity Powerboats, and they have seen some high-speed boats come through their facility. They admit, however, that they have not seen the fastest boats in the world. Here are some boats that have set amazing records. Spirit of Australia This wooden speed boat was constructed in the backyard of Ken Warby. The boat is powered by Westinghouse J34 jet engine that was originally used to p...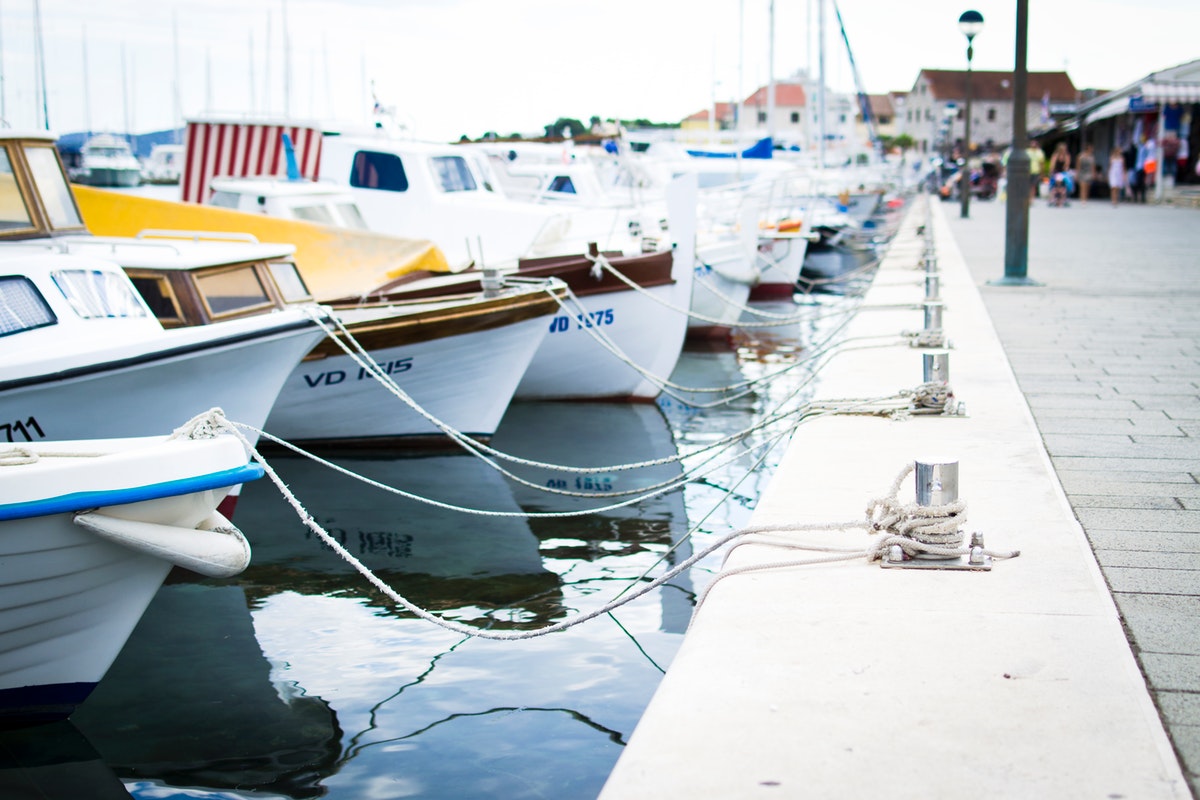 Buying a Power Boats in Sanford Fl is a significant investment so once you make up your mind to own one; there are a few things to consider before making the final decision. Going through the list of items will help remove any fears you have about owning your own Power Boat as well as provide useful tips along the way. Let us go through some of these factors to consider when thinking of buying a powerboat in Sanford FL Budget There is a famous saying - It is best to star...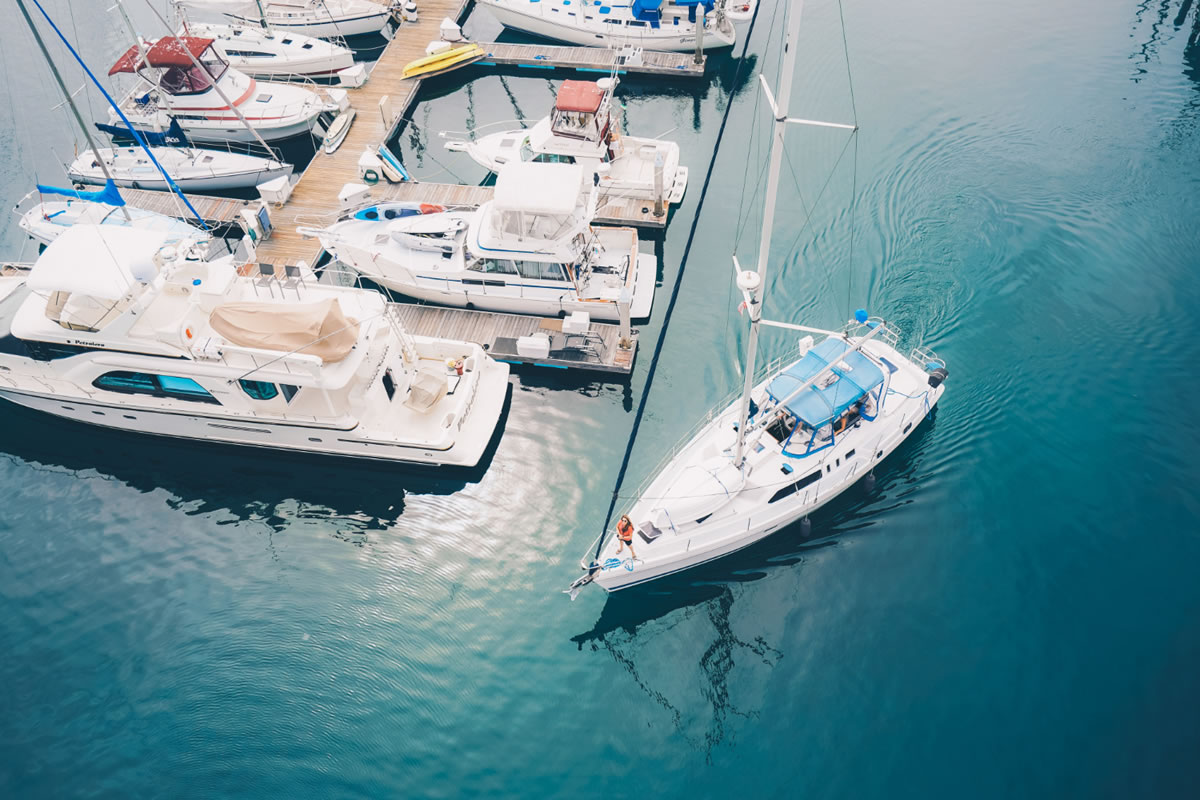 With the highest number of registered boats in the USA and easily over 100,000 boats plying the waters any given day, Florida is the undisputed boating capital of USA (we like to think the world). We know everyone thinks their 'home waters' are the best but we are about to highlight what we feel are the top boating spots in Florida in no particular order: 1. Miami Florida The city in the sun attracts visitors from all over the world for the weather,...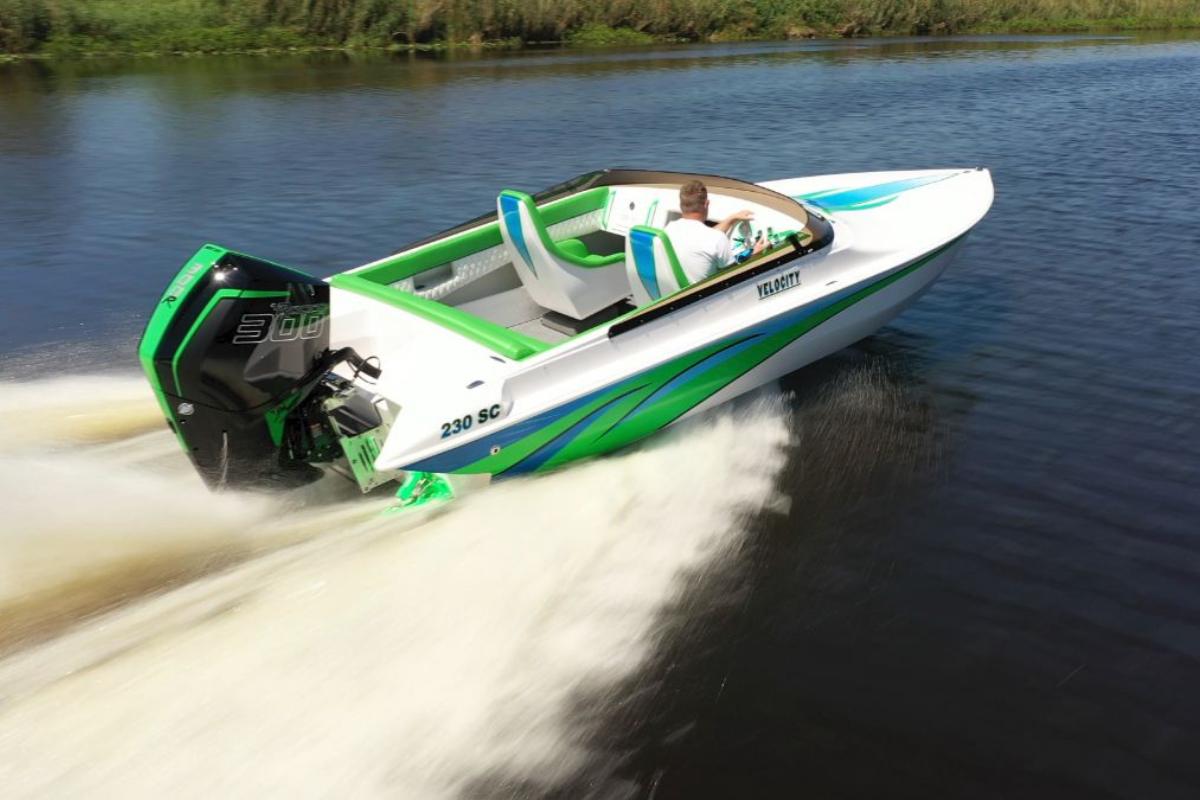 The shape of the hull has a profound effect on the performance of the velocity powerboats. The way car tires influence the movement of vehicle on the road, so does the hull shape affect the performance of powerboats Sanford FL in water. Here, we are looking at the working principle of powerboat's hull and the different kind of planing hulls of powerboats in Sanford FL. The working principle of powerboat hulls To understand the working principle of this part of powe...
It is not uncommon for sailors to run into a storm at some point while sailing the open water. Therefore, it is very important you know how to maneuver your powerboats Sanford fl whenever storms arises. Here are the five ways to keep safe in the event of storm. Locate the right Port You should try to locate a port if you have prior notice. You should not that some port are more dangerous than staying in the middle of open sea therefore, you should be cautious when locati...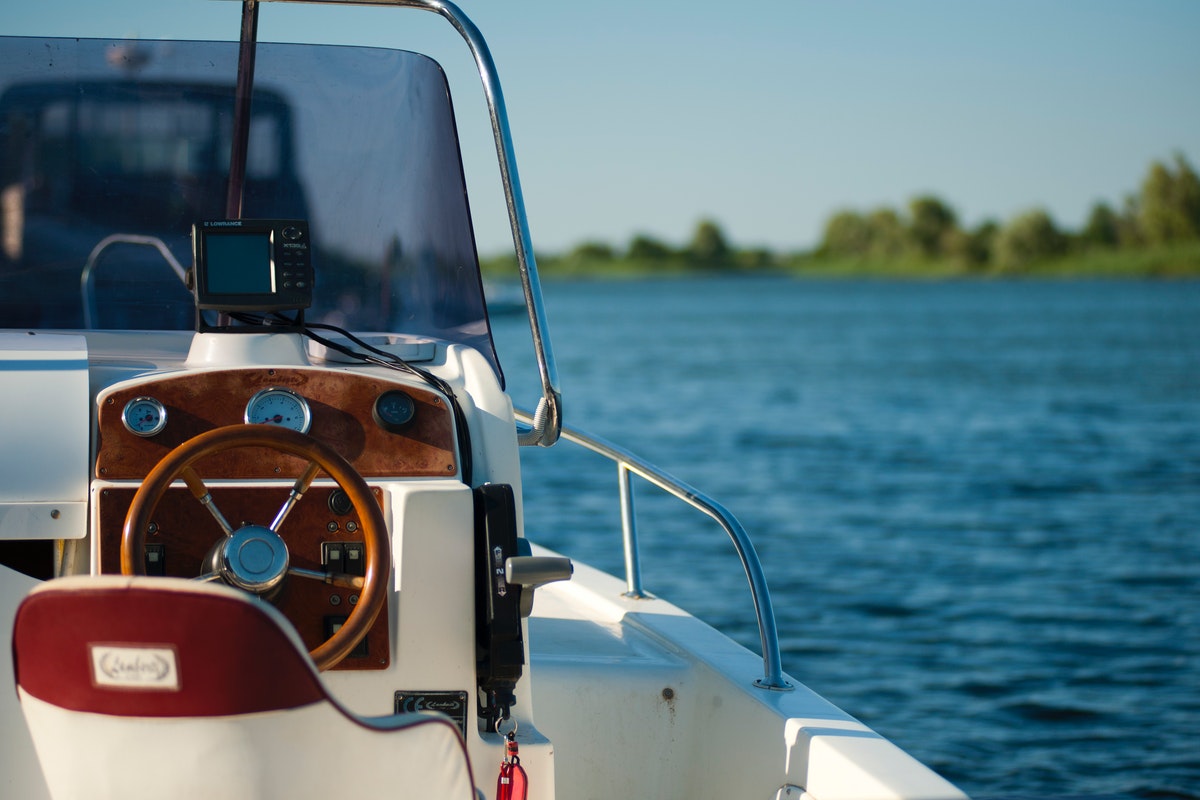 Annually, a lot of people get involved in boating accidents, and rescue authorities have just about enough to deal with. Other than learning about how to sail your boat and the license and qualifications you need to sail, it is important to know the basic things that will make every sail a success. Better to be sensible than be in a spot where you will have to be rescued. Always consider the weather. Anybody serious about boating with powerboats Sanford, FL should be up-...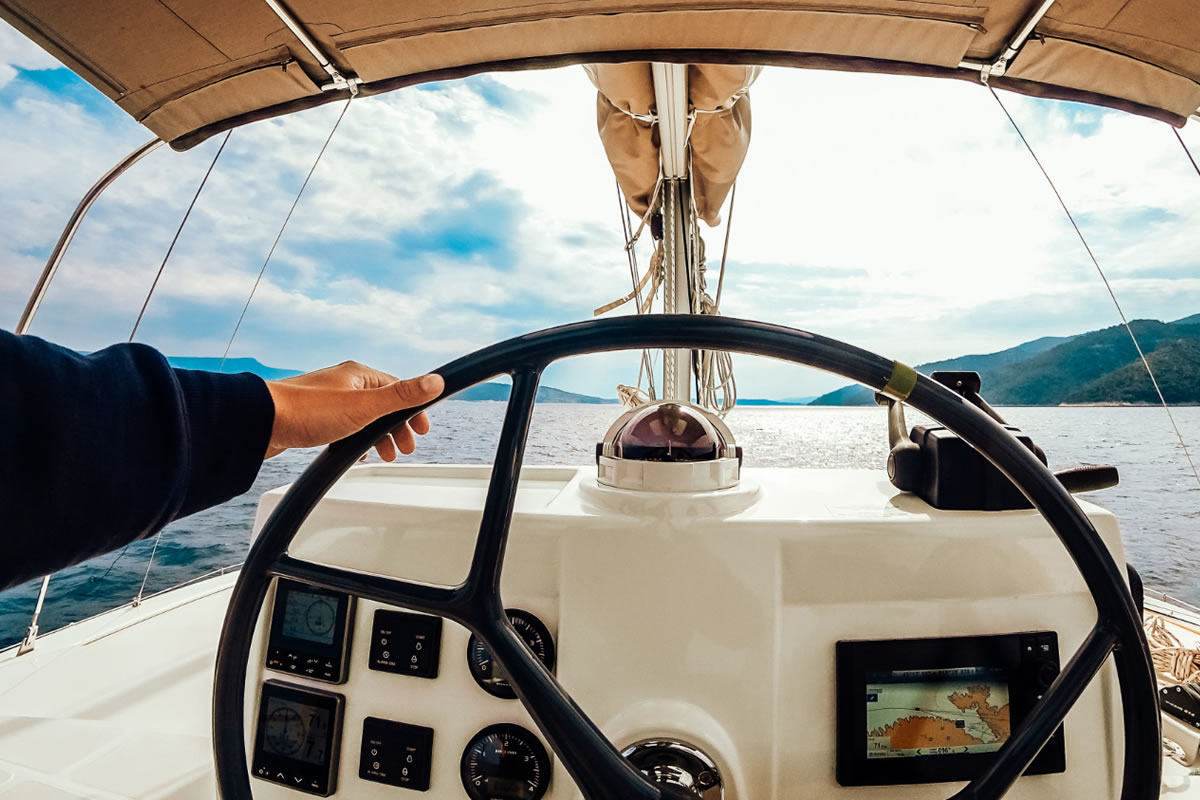 If you own a powerboat Sanford, FL, you should not set out on open water without having basic knowledge about certain things ranging from mechanical knowledge about your powerboat, safety knowledge, rules on owning a powerboat amongst others. If you would like to know these things, continue to read this article. 1. How to fix and maintain the outboard motor. Although, fixing your outboard motor is better done by a professional small engine mechanic or outboard motor prof...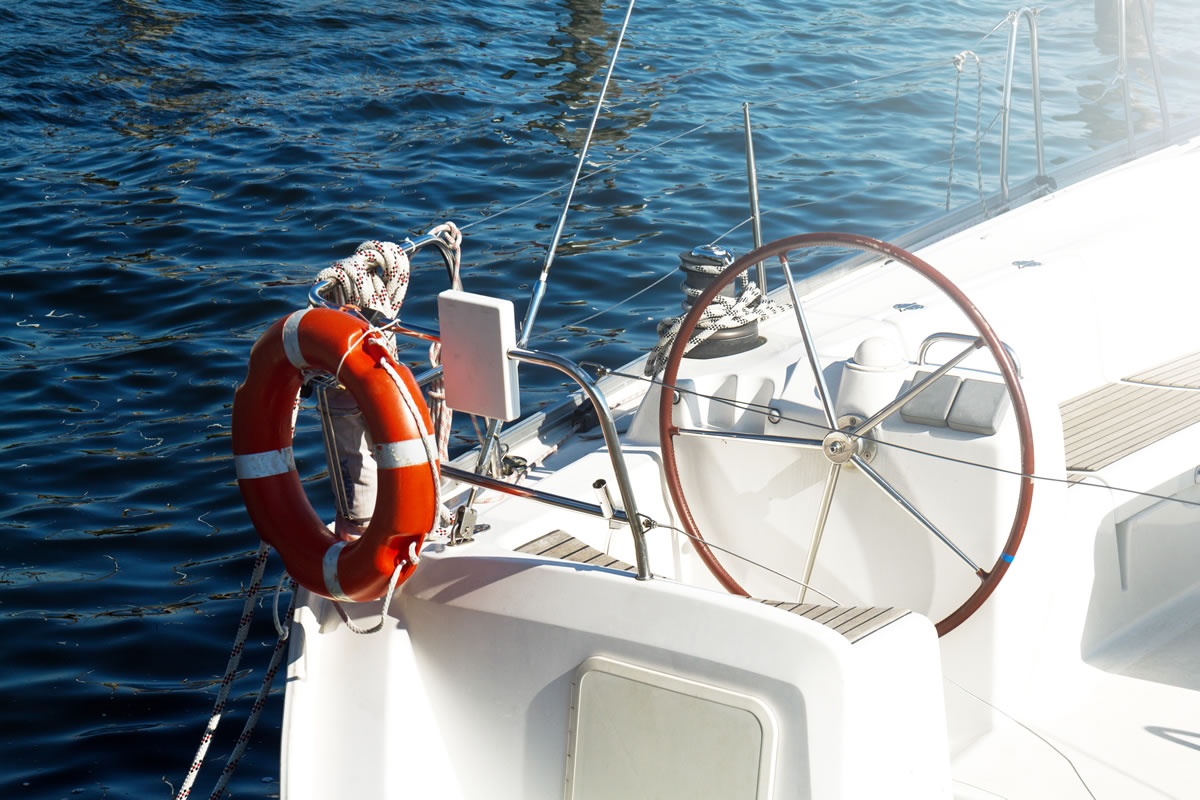 After buying the powerboat of your dreams, the next thing to think about is getting some accessories and gears for your boat. Some accessories are required by law for your boat while the others are recommended to make your experience better. There are also some gears that are useful to have. When exploring state lines with your powerboat in Sanford FL, make sure you check that you are in line with the requirements of the state that you are travelling to. Here are some of our top pic...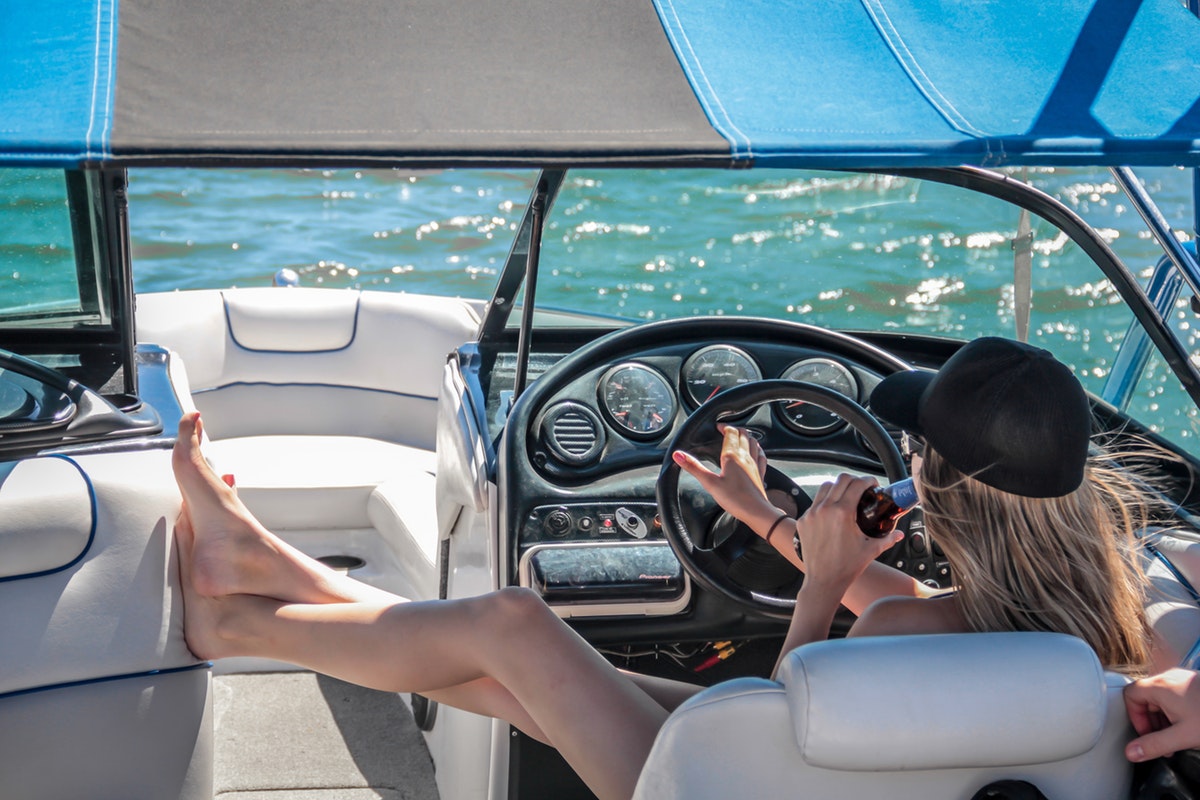 "I wish to buy a boat one day" is something a lot of people say but sometimes just postpone for no good reason. Owning a power boat in Sanford FL is something you can do no matter what point you are in your life. There's no specific right time to own a power boat in Sanford FL. If you are still thinking about buying a boat, how are 5 good reasons why you should consider buying a power boat. 1. Family bonding time Boating is an activity that you can use ...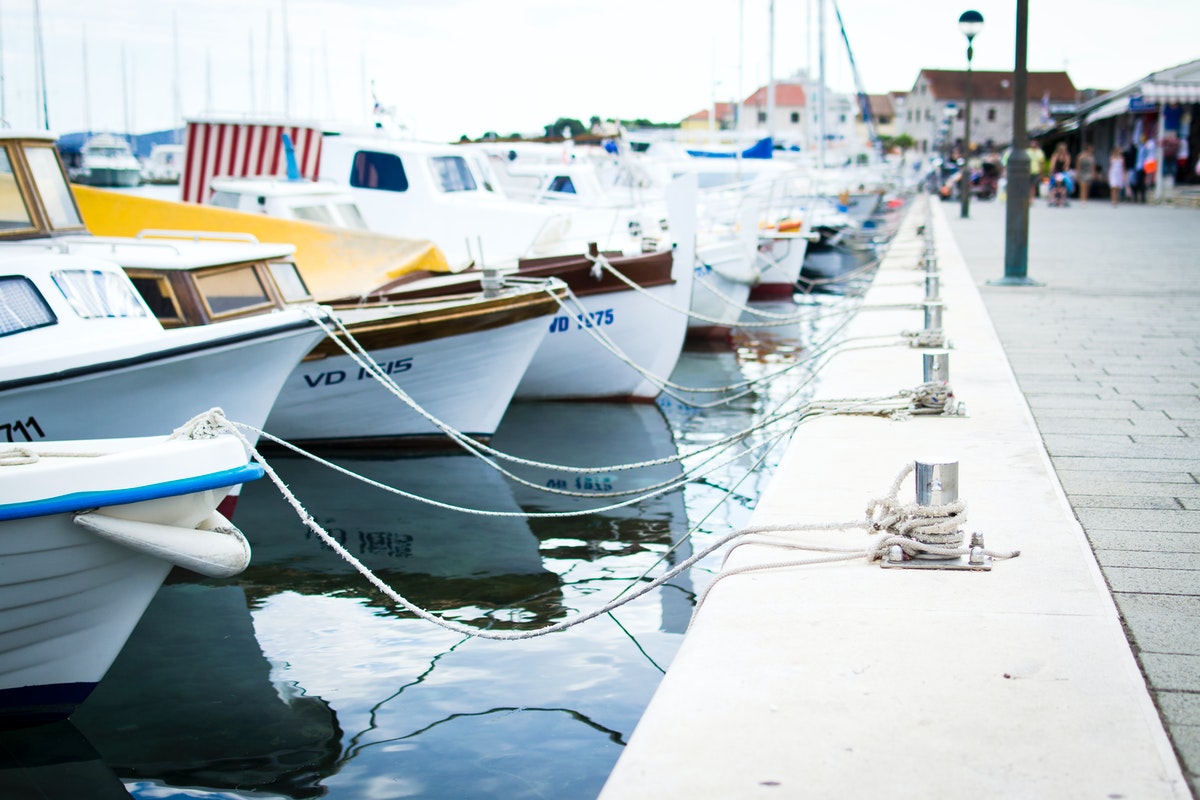 A major way to prolong the lifespan of your powerboats Sanford FL is through regular maintenance. No matter the frequency at which you use your powerboats in Sanford FL, maintenance is very important for your powerboats. Check out some useful tips below to keep your boat in good shape throughout the whole season. Bottom paints These are special boat paints that are formulated to keep any growth on your boat at a minimum. The bottom paints are of two types; hard and ablat...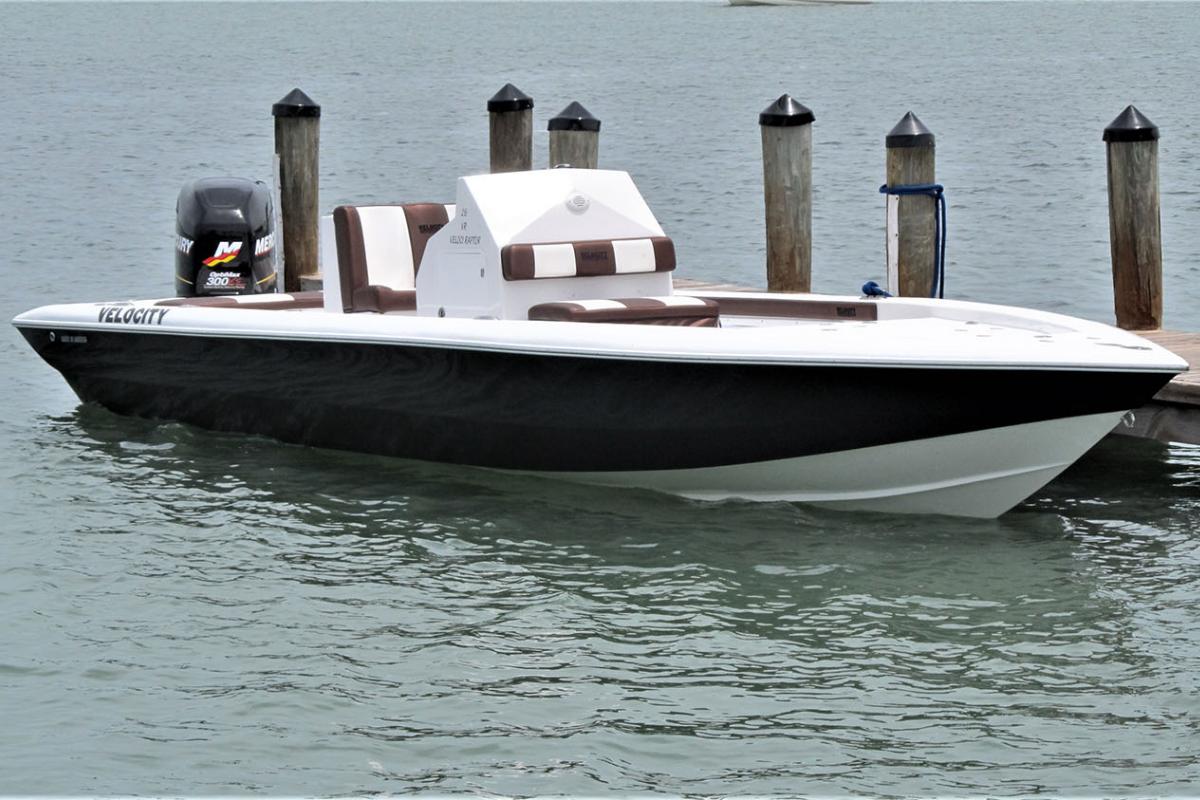 Getting a new powerboat Sanford, FL requires the knowledge of types and functionalities of its kind. Velocity powerboat can provide you with your best choice if you love water adventures. 1. Boss boat The boss boat possesses a V-hull and a low fresh board. This type of velocity powerboat is used for freshwater fishing. They are specially designed for bass fishing on rivers and inland lakes. A boss boat is usually expensive due to some of its special features such as high...